With Halloween on its way, it is no surprise that scary VR experiences are becoming part of the scene. But what happens when virtual reality crosses an ethical line?
This week, the amusement park, Knott's Berry Farm, pulled the plug on FearVR. The VR experience was part Knott's Scary Farm, a popular five-week event where the theme park becomes a playground for a 1,000 monsters, zombies and general Halloween madness. It is now in its 44th year.
But this year, they added virtual reality. FearVR is an immersive experience that puts you in the middle of a simulation of a Halloween-esque mental health facility.
Controversy surged on the opening day with the name. It was originally called FearVR: 5150. As the Orange County Register notes,
The number "5150" refers to a section of the California Welfare and Institutions Code, which authorizes a peace officer or clinician to involuntarily confine a person suspected to have a mental disorder that makes them a danger to themselves or others.
Last week, it was rebranded FearVR. But it did little did little to assuage the concerns of mental health advocates and families. And yesterday, Cedar Fair, the parent company of Knott's Berry Farm, shut the experience down.
A scary VR experience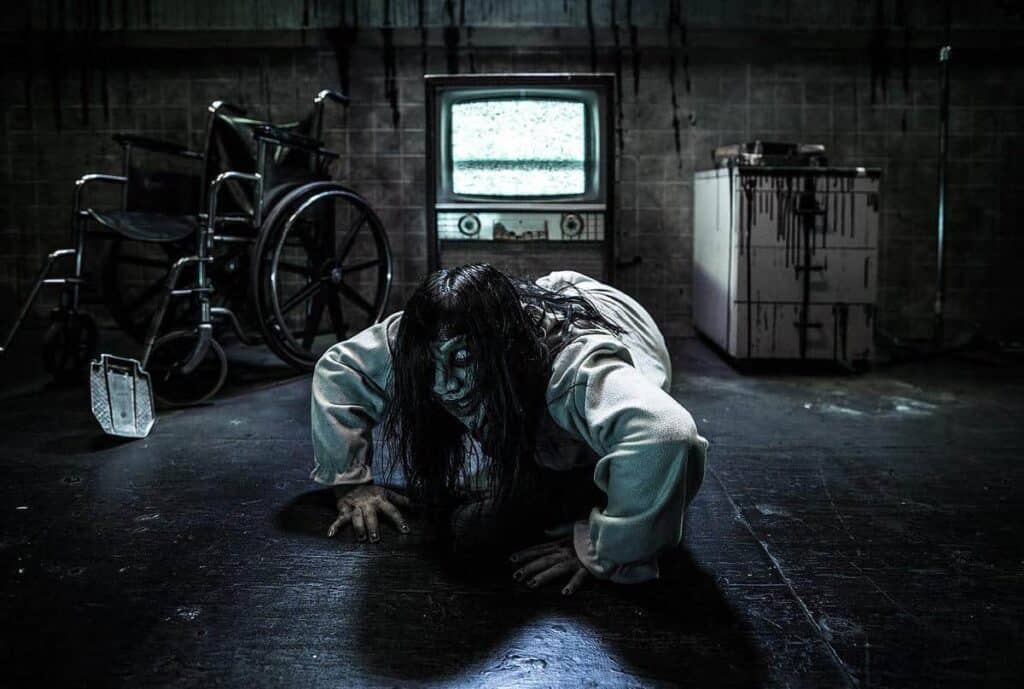 The immersive qualities of virtual reality make this much more than some scenes from your generic Grade-B horror flick. Here's the description:
Visitors who pay a bit extra will be led into an area in the Boardwalk, where they'll be strapped into a dingy brown wheelchair. Guests will wear headphones and Samsung Gear virtual reality goggles with an Oculus program. The experience is centered on a girl named Katie who mysteriously shows up at a medical facility.

'We don't really know much about her, but we quickly start to realize there's something a little supernatural to her,' said Jon Cooke, entertainment design specialist at Knott's.

The VR headset puts you in the middle of the action inside the hospital.

One patient seems agitated and attempts to get up from a bed. Security officers try to subdue him. A nurse gives you a shot (which you will feel), knocking you out. When you wake up in the next scene, all hell has broken loose. Look left, right and down, bloody bodies lie on the floor. You hear people whimpering in pain and see zombies coming right at you.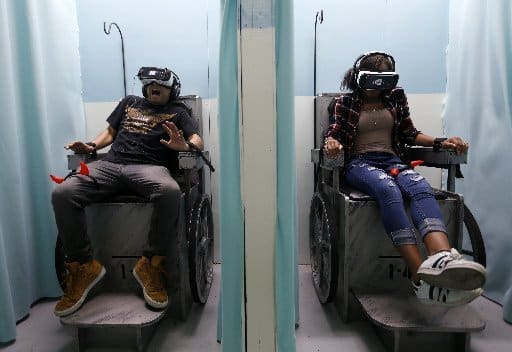 Strapped into a vibrating wheelchair, chilled air blowing on you, and haptic feedback makes it feel all too real. According to VRScout,
The Knott's creative team collaborated with Simi Valley-based Hollow Studios to shoot the 360° video over three days at a local college movie studio. The physical installations and setup were built by the Knott's prop team who as we know, are already veterans at creating physical horror experiences.
Theme parks and VR
The FearVR experience also opened at California's Great America in Santa Clara and in Toronto at Canada's Wonderland. Like many theme parks, Knott's has been scrambling to get on board the virtual reality train. According to Cooke,
We had to do it now. With technology advancing so quickly we wanted to get in and get out in front of it this year.
And got out in front of it they did. So far out in front that it caused an uproar among mental health advocates. A letter writing campaigned ensued, a petition on Change.org and a great deal of negative press.
In its statement, Cedar Fair said,
Our evening attractions are designed to be edgy, and are aimed at an adult-only audience. Over the past week we have heard from a number of people expressing their concern that one of our temporary, Halloween attractions – FearVR – is hurtful to those who suffer from mental illnesses. Contrary to some traditional and social media accounts, the attraction's story and presentation were never intended to portray mental illness.
The public's reaction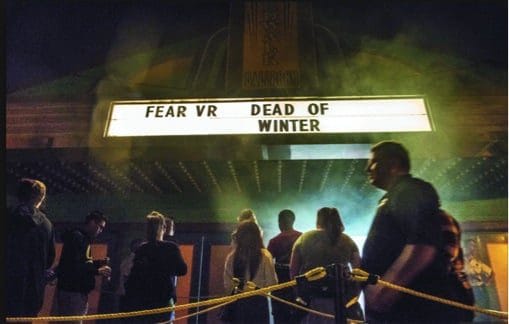 Not everyone agreed with the decision to close FearVR. The Web being what it is, a counter-petition on Change.org quickly gathered over 3,600 signatures. That's far more than the original petition had. Most of those interviewed in the local news seemed to think the controversy was overblown:
Luke Berger, 18, said he didn't think the 5150 title was a big deal.

"They are just telling a story," Berger said. "They are not glorifying the (mental) issues."

After experiencing the attraction, Bert Kaufman, 59, said he absolutely loved it.

"This is the future of scaring and a great way to complement live action," Kaufman said.
Not surprisingly, David Pilon, president and CEO of Mental Health America Los Angeles, had a very different take.
It is appalling that a ride would be based on someone being committed to the hospital or a psychiatric ward. It links being mentally ill with a potential for violence, and that is a huge problem. This is an incredible propagation of stigma.
Entertainment or Reality?
The issues here go far beyond a well-designed scary VR experience. We will soon be confronting this across the spectrum of virtual reality. People line up to see horror films in theaters and mental health facilities are a common motif. Just in case you were wondering, IMDb has a list of 99 horror films that rely on these settings. When we do a VR experience inside a mental health facility, is it just another form of entertainment or does it cross a line?
We could twist ourselves into ethical knots here. On the one hand, many in the VR community argue that virtual reality is so real it has the potential to transform behavior. It's an empathy machine. The UN is using it to connect us to others in developing countries. Gabo Arora drops us into refugee camps. The NYT VR project has brought us face-to-face with children whose lives have been destroyed by war. Virtual Reality is used in these instances due to its potential to impact human behavior. It is hard to look away. You feel compelled to respond.
But what about the impact when it is used in an amusement park? When it is used purely for entertainment? Can we ignore the deeper implications of a VR experience in the interest of having a good time? If we can bracket it out at Knott's Berry Farm, is it really all that impactful in other areas? There are no easy answers here. And we are going to stumble over many more questions before we find some.
But for now, Knott's Berry Farm decided to pull the plug on a scary VR Halloween. But the larger issues are just beginning to surface.
Emory Craig is a writer, speaker, and consultant specializing in virtual reality (VR) and artificial intelligence (AI) with a rich background in art, new media, and higher education. A sought-after speaker at international conferences, he shares his unique insights on innovation and collaborates with universities, nonprofits, businesses, and international organizations to develop transformative initiatives in XR, AI, and digital ethics. Passionate about harnessing the potential of cutting-edge technologies, he explores the ethical ramifications of blending the real with the virtual, sparking meaningful conversations about the future of human experience in an increasingly interconnected world.