We got a few more hints of our Mixed Reality future from the recent Magic Leap – NBA presentation at Recode's Code Media conference. But don't get your hopes up. If Microsoft loves to demo their Mixed Reality HoloLens, Magic Leap continues to . . . hold back.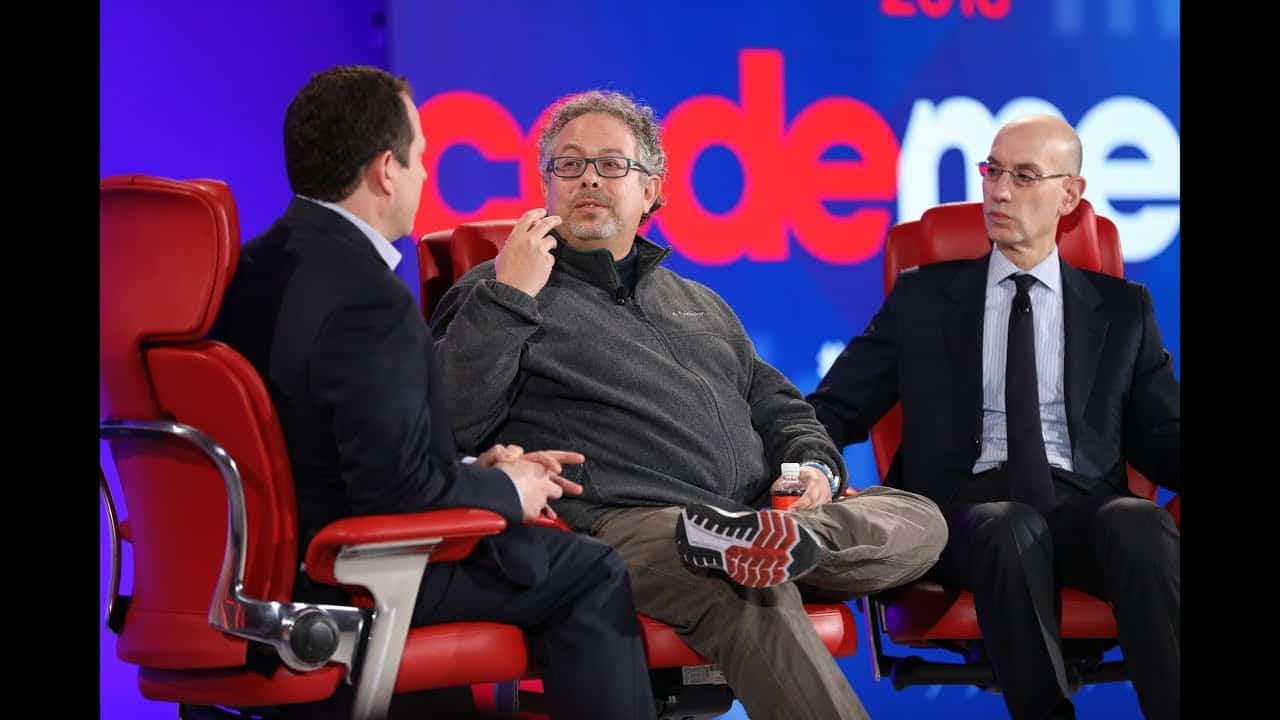 The highly funded company continually tantalizes us with a vision of a Mixed Reality future. But there are few details beyond the December 2017 announcement and photos of their HMD. And no demos.
The Recode conference in Huntington Beach, Calif featured an interview with Rony Abovitz, the founder, and CEO of Magic Leap, and Adam Silver, the NBA Commissioner. Shaquille O'Neal was modeling Magic Leap's HMD – via video, of course – at least proving that it comes in an extra-large size.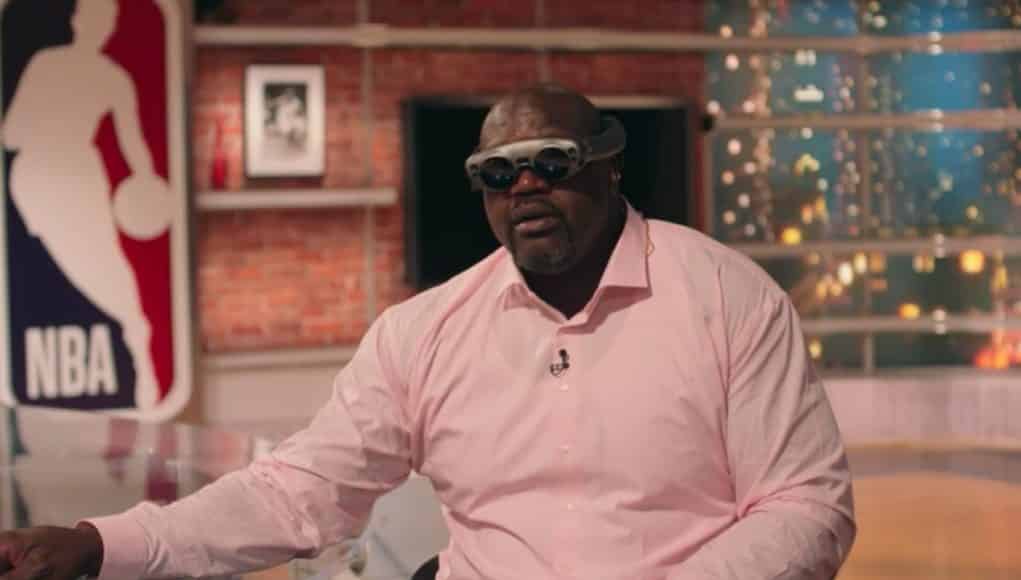 The agreement with the NBA marks the first major content partnership Magic Leap has forged. Adam Silver has done the trip to Florida, signed the NDA, and was obviously impressed enough to pursue an arrangement. It's definitely a good sign when content producers get on board.
Our Mixed Reality Future – Magic Leap's perspective
If you haven't seen the video of the conversation, the first 25 minutes are worth watching – though you have to weed through the usual evasive responses.
Perhaps most significant is Abovitz's comments on how the company is developing a new computing platform – one designed not for an age of information, but an era of experience. Magic Leap sees us living not just in AR or VR but in a ubiquitous Mixed Reality environment.
The video is below, but for those of you looking for the TL;DW version (too long, didn't watch), here are the highlights with a few comments.
Adam Silver realizes the NBA has a limit on its business model. It's about storytelling but there are only so many people you can squeeze into an arena. Expanding the market means replicating the arena experience through immersive technology.
‌
Magic Leap is building a computing platform not for the transfer of information, but for the "age of experience" or what Rony Abovitz calls the "experience economy". It's one of Rony's best lines. Ever.
‌
There are millions of years of biological evolution between the eye and the brain and Magic Leap's goal was not to "screw it up" but "gently slipstream into it." VR headset designers, are you listening? It's a different technology but it should still be a goal you aspire to.
‌
The goal of the partnership is to create an immersive multi-screen environment. You could have the NBA game playing on a tabletop, 7-8 large screens around the room showing different camera angles, and a close-up of a critical play as if you were courtside or even on the court. From our perspective, this is the future of media. Single screens are already dead. Single perspectives are not – but soon will be.
‌
Magic Leap's HMD will be available "sometime in 2018" and the price will be in the range of a premium computer. Eventually, there will be three models: high-end, prosumer, and mass market. Count on the mass market version costing the same as a high-end smartphone (close to a $1,000).
‌
Magic Leap justifies the cost by arguing that a Gen 2 or Gen 3 unit will be able to replace your entire suite of consumer electronics, including TVs and Smartphones. Nice try, but the HMD will have to be more like Warby Parker glasses for that to happen.
‌
Their biggest technical challenge? The light field signal generator. Originally, it was a multi-hundred-pound beast that took up half a room. Now it's the size of a wafer.
‌
Abovitz says they can't do pass-through demos as it's not the same experience. Hum . . . maybe they should talk to Microsoft – they've managed to make the pass-through experience better than the HoloLens.
‌
Adam SIlver wraps up the conversation with a forceful statement on diversity and the NBA's desire to tell the backstory of the players. If you didn't know, 25% of the league's players were born outside the United States. The stories are definitely there.
Stay tuned. Magic Leap also has a story that's far from over.

.
Emory Craig is a writer, speaker, and consultant specializing in virtual reality (VR) and artificial intelligence (AI) with a rich background in art, new media, and higher education. A sought-after speaker at international conferences, he shares his unique insights on innovation and collaborates with universities, nonprofits, businesses, and international organizations to develop transformative initiatives in XR, AI, and digital ethics. Passionate about harnessing the potential of cutting-edge technologies, he explores the ethical ramifications of blending the real with the virtual, sparking meaningful conversations about the future of human experience in an increasingly interconnected world.