Facebook has released a new set of Oculus Quest 2 upgrades that bring needed features to the headset. You'll now have the ability to share your headset and apps with other users. Here are the quick details from the Oculus blog:
With Multi-User and App Sharing, you'll be able to log multiple accounts into a single headset, and share Oculus Store apps you've purchased with those additional accounts. Game progress and achievements will be unique to each account, so no more "Hey, are you done playing that game so I can start it over?" situations. You'll also be able to maintain your own friend lists, browser history, privacy settings, and more—and can lock your account with an unlock pattern before handing your headset to friends or family.
The Fine Print on the Oculus Quest 2 Upgrades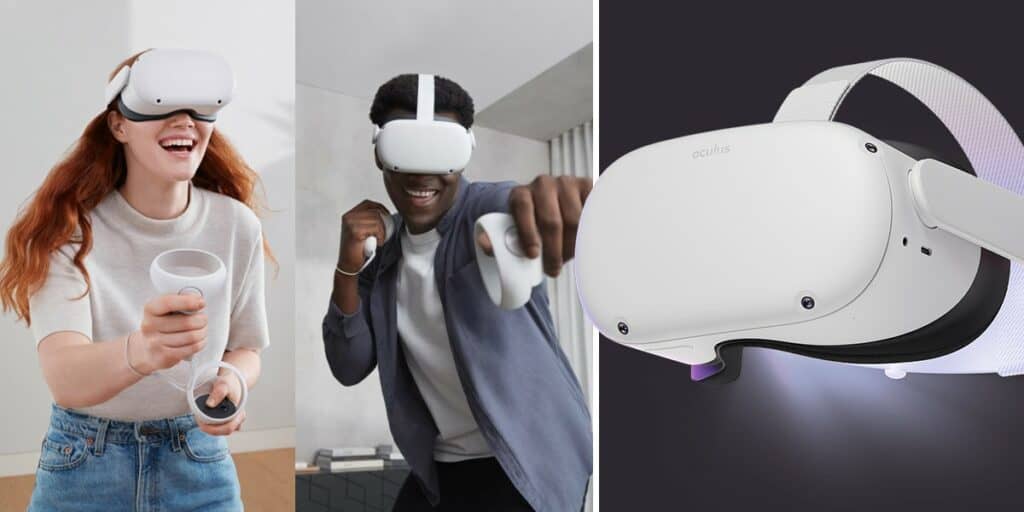 While these improvements help, they don't go far enough. First, the features are "experimental," which leaves their future somewhat unclear. While it's not likely they'll be pulled, Facebook is suggesting they'll be revised in future iterations. Sharing your headset with others has a limit of three additional people and is confined to one device. In other words, it is designed for families and does not address the challenges faced by educational organizations or the corporate sector in doing large-scale rollouts of VR. Yes, the Oculus for Business platform addresses that, but the cost is prohibitive ($799 plus $180 a year). And finally, if you're one of the shared members on a headset, you can purchase additional apps and content, but they won't be available for the primary user (the administrative account). It's multiuser sharing that only works one way.
The Benefits of Multiuser Support
We welcome the Oculus Quest 2 upgrades, but the multiuser support is basically designed for families and at-home gaming use. That undoubtedly addresses a need as, up to now, letting someone else use the apps on your headset meant that it could alter your progress in a game. Further, there was often no way for someone else to start from the beginning instead of where you left off.
In other words, you'll no longer have to warn someone not to mess with your progress in Beat Saber or Half-Life: Alyx.
But while the Oculus Quest 2 is the best standalone HMD available, Facebook is still insisting on the account requirement. Even worse, sharing your headset with someone else requires that they log in with their own Facebook account. So while multiuser support is a small step toward expanded use, it's also a step toward expanding the account requirement. For educators and enterprise users, that can be a difficult barrier to overcome.
The latest Oculus Quest 2 upgrades will help expand VR in the home, but it's an anemic form of multiuser support that does nothing to help roll out VR across organizations where it has such amazing potential.
Emory Craig is a writer, speaker, and consultant specializing in virtual reality (VR) and artificial intelligence (AI) with a rich background in art, new media, and higher education. A sought-after speaker at international conferences, he shares his unique insights on innovation and collaborates with universities, nonprofits, businesses, and international organizations to develop transformative initiatives in XR, AI, and digital ethics. Passionate about harnessing the potential of cutting-edge technologies, he explores the ethical ramifications of blending the real with the virtual, sparking meaningful conversations about the future of human experience in an increasingly interconnected world.