One of the major announcements from the Oculus Connect 4 conference was the new Oculus Dash interface. Dash comes from a complete rewrite of the software (now called Rift Core 2.0) for Facebook's VR headset.
At OC4, Mark Zuckerberg announced his goal of billion people using VR. He conveniently left out a date for that ultra milestone. IDC predicts we will hit a 100 million VR and AR units in 2021 – but nowhere near a billion.
No matter, if you're going to get anywhere close to a billion people using VR, the original Rift menu had to go. How much people can actually work in the new environment is anyone's guess. One thing is clear – it will be a boon for multitaskers since you can have screens everywhere.
Oculus Dash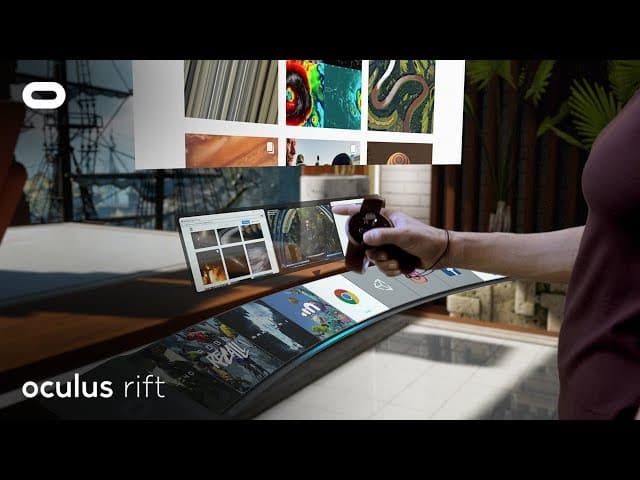 With Dash, you feel like the coders binge-watched Minority Report over and over again. It's a classic scene of virtual screens hovering in the air before your eyes.
As far as Sci-Fi, future-oriented, movies go, the image has worn well. The original concept came from the brilliant mind of John Underkoffler, then at MIT, now CEO at Oblong Industries and still pushing the boundaries of our tech interfaces.
The movie scene's staying power says a great deal about how we envision our future relationship with technology.
With Oculus Dash, floating screens can be repositioned and swiped away with the just the move of your hand. And there's a nice touch – you'll be able to bring in non-VR desktop elements like Messenger, YouTube, or your Chrome browser.
It may be a programmer's dream since you could have a floating debug screen while you are working in VR. Some of us will finally get to fulfill that long-repressed urge to fling our debug screen across the room.
It's a VR interface designed for use of your hands, not a mouse or a trackpad like the one on Samsung's Gear VR headset (I can deal with trackpads just fine, just not on the side of my HMD). If the original Rift menu was frustrating and difficult to use, Oculus Dash feels like it's designed for a virtual environment. It's fun, intuitive, and feels like it has broken free of the legacy technology (once so innovative) that we've used since Xerox Park days.
Here's Nate Mitchell, the head of Rift, talking about the software upgrade and Oculus Dash, Rift's new command center.
https://youtu.be/93SIhDq89p4
Rift Core 2.0 will be available in beta in December and out in spring 2018.
Great software but hardware still matters
We had to agree with John Carmack in his Day 2 keynote at OC4. When given a choice between perfect hardware or perfect software, we'd opt for the latter. In our interview with Dave Cowling, the new VP of Engineering at Within, he said much the same. There's so much untapped potential with the hardware we have.
In this respect, Oculus Dash is a welcome update. We're finally beginning to treat VR like the immersive space that it is.
But Dash won't get us to Zuckerberg's Promise Land of everyone using VR. In that respect, the hardware has to improve. As John Underkoffler foresaw, we want nothing more than a pair of gloves to stand between us and our interaction with the virtual.
Oculus Dash is just one more small step in that direction.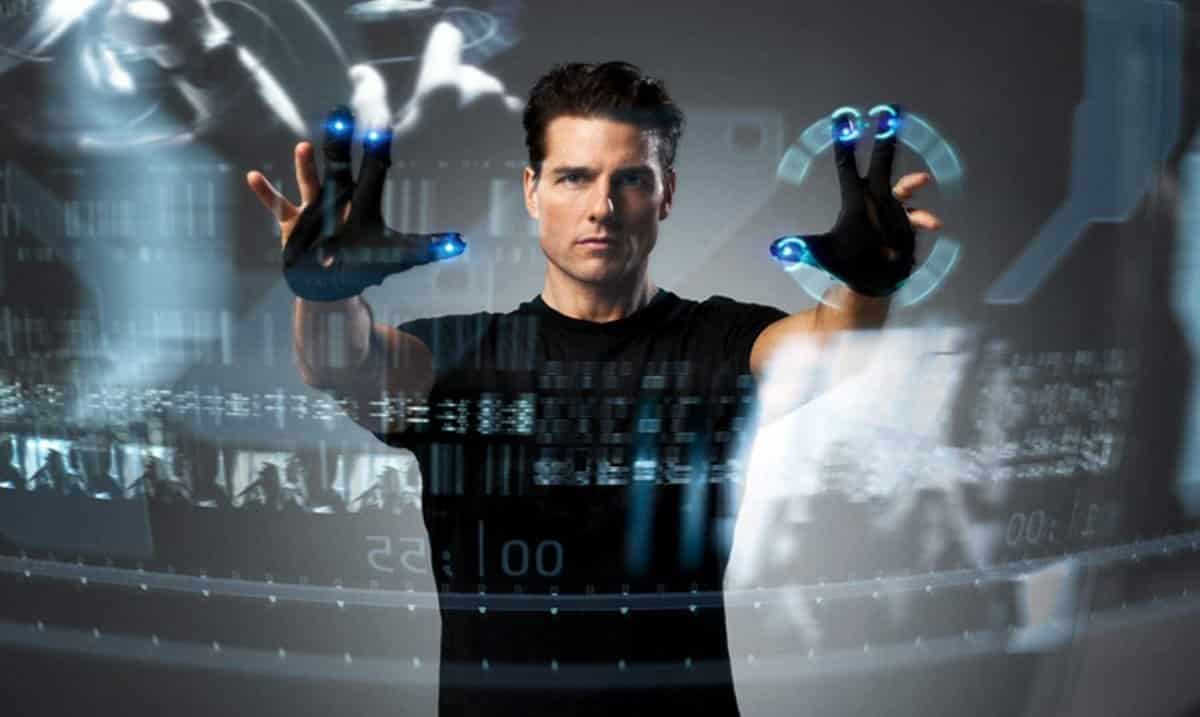 Emory Craig is a writer, speaker, and consultant specializing in virtual reality (VR) and artificial intelligence (AI) with a rich background in art, new media, and higher education. A sought-after speaker at international conferences, he shares his unique insights on innovation and collaborates with universities, nonprofits, businesses, and international organizations to develop transformative initiatives in XR, AI, and digital ethics. Passionate about harnessing the potential of cutting-edge technologies, he explores the ethical ramifications of blending the real with the virtual, sparking meaningful conversations about the future of human experience in an increasingly interconnected world.