After a long wait, the Nreal Light AR Glasses will finally be available to consumers – if you happen to live in South Korea. According to the company, access will expand to other countries in the "months to come." Are you missing out on the first pair of consumer AR Glasses? That all depends on how badly you need them. We tried them out at Augmented World Expo last year and were impressed. They definitely passed the stylish test and were light enough (only 88 grams) to be worn all day. And they passed what we like to call the Keep Test – that's when you get to the end of a demo and you don't want to give them back to the company rep.
Since our demo, Nreal has upgraded the device with their new 3D Nebula app launcher that transforms the space around you into a user interface. You can have persistent floating app screens in your environment, which should be the standard in all AR devices to follow.
The real challenge comes with the two-hour battery life even though the device is tethered to your phone. Wearing the Nreal Light HMD means you're going to be continually looking for a power outlet. They may have double the capacity of Google Glass from years past, but you'll still be shy of Microsoft's HoloLens 2.5 hours of continuous use. It's the best our technology can offer at the moment (without severely increasing the weight). And it's precisely why Apple continues to develop its AR device at a measured pace and not rush anything to the market.
The Details on the Nreal Light AR Glasses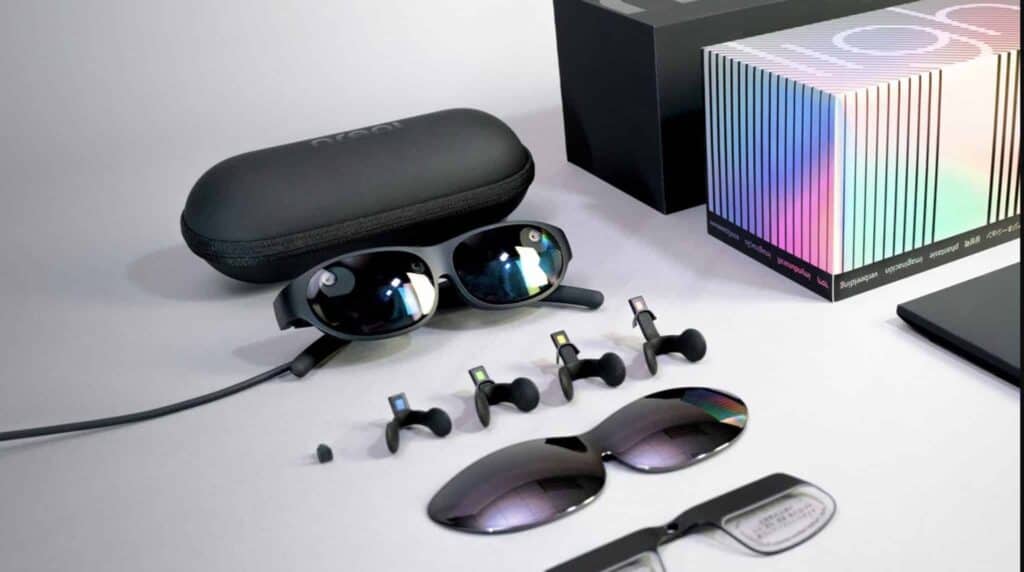 Venture Beat describes the glasses as follows:
The three-ounce wearable looks almost like a pair of folding sunglasses but fills 52 degrees of your field of view with a stereoscopic 1,920×1,080 display, the equivalent of a bright 100-inch screen blending into the real world. Integrated cameras track your hand gestures and eye movements, while USB-C-tethered smartphones (containing Qualcomm Snapdragon 845 or newer processors) provide the computing power and Android app support. Though the glasses were designed for augmented reality, Nreal will include VR Cover, a new lens shade accessory that enables Light to also be used for immersive virtual reality applications.
While we didn't try the VR Cover accessory in our demo, it seems less than ideal. We'd love to see a pair of AR Glasses that can easily transition to virtual reality, but while the stereoscopic 1,920×1,080 display may be adequate, the 52-degree field of view will be extremely limiting. You can get away with that on a mixed reality HMD as your immediate environment fills the rest of the space. But it's hard to imagine doing virtual reality in such narrow confines.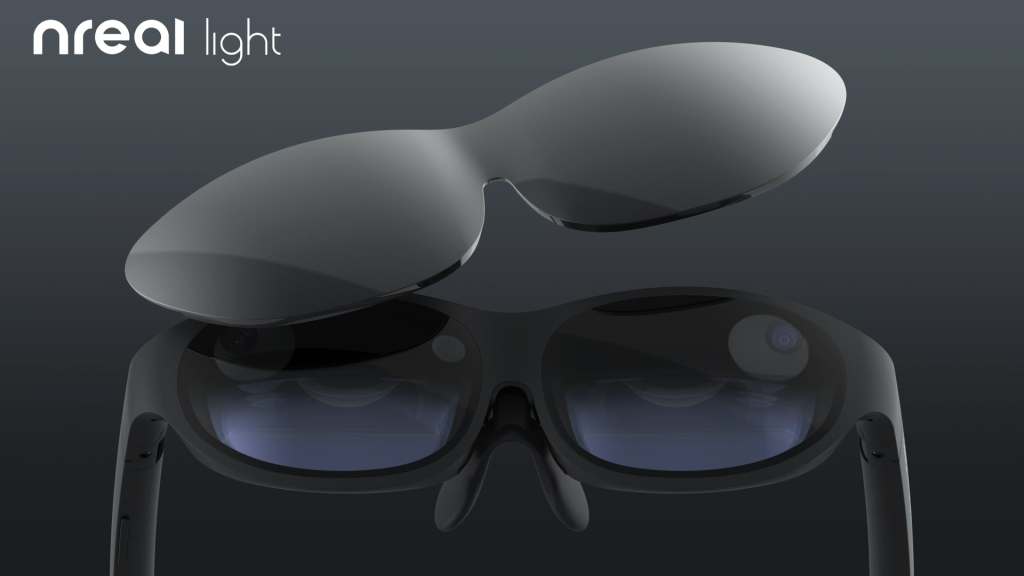 As for the price, the 699,000 Korean won works out to be $586. As expected, there is a subsidized plan that brings the cost down to 349,000 won or $295. That sounds reasonable (Apple will never get this close), but it requires that you purchase either the Samsung Galaxy Note20 or LG Velvet with a 5G data plan. Affordability will still be a barrier (especially for students).
As for the all-essential app ecosystem, Nreal promises a range of smartphone apps.
Light will be compatible with 'several hundred major apps,' including TikTok, Facebook, Instagram, Chrome, and Kakao Talk, as well as U+AR and U+VR apps from LG Uplus.
Additional apps will follow, including the collaborative platform Spatial, some games, and a TV app.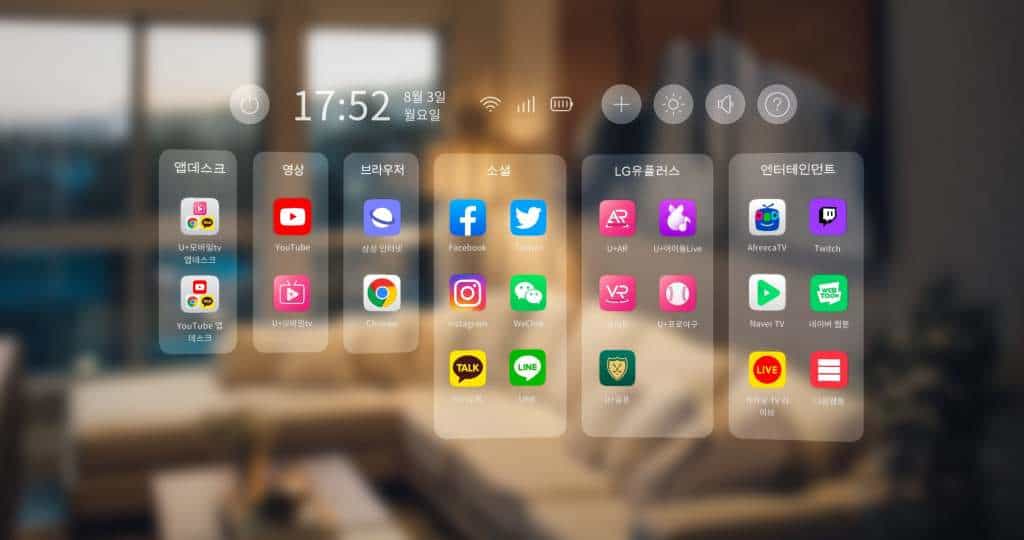 Our Take
The Nreal Light AR Glasses are just the beginning of what we will see over the next two years. The hand and eye-tracking capabilities are excellent – especially given the small size of the glasses. But the cost and battery life will limit their use in the consumer market – especially in an era where so many people are struggling to survive and unsure of their future income. In some ways, Nreal's much more expensive ($1,200) enterprise edition which comes in a larger frame may find greater use in the workplace.
Despite those challenges, we see Nreal's glasses as a breakthrough device. For those that can afford them, they'll definitely make virtual collaboration much more effective and enjoyable. Our Coronavirus lockdown would be vastly different if Nreal Lights were readily available.
The Nreal Lights puts us one step closer to the day when augmented reality will be integrated into our everyday lives.
Emory Craig is a writer, speaker, and consultant specializing in virtual reality (VR) and artificial intelligence (AI) with a rich background in art, new media, and higher education. A sought-after speaker at international conferences, he shares his unique insights on innovation and collaborates with universities, nonprofits, businesses, and international organizations to develop transformative initiatives in XR, AI, and digital ethics. Passionate about harnessing the potential of cutting-edge technologies, he explores the ethical ramifications of blending the real with the virtual, sparking meaningful conversations about the future of human experience in an increasingly interconnected world.