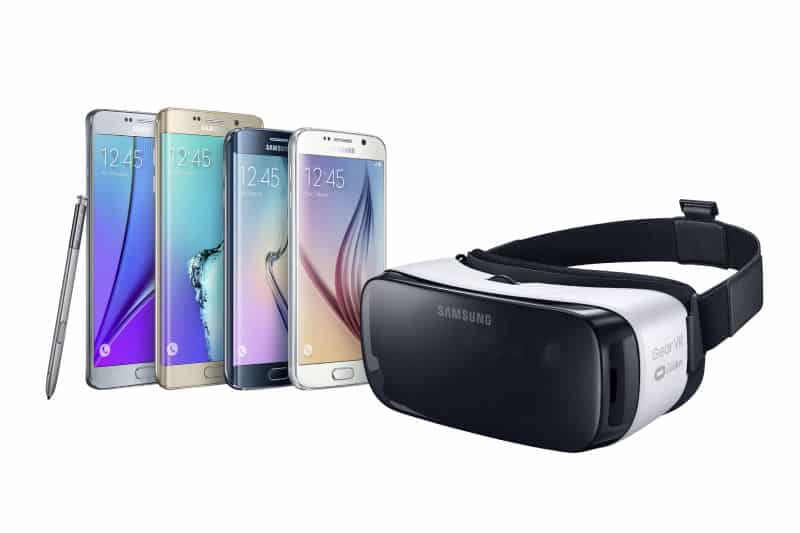 The new Samsung Gear VR announced at the Oculus Developers Conference promises to bring Virtual Reality to everyone. Unlike Oculus Rift where you are tethered to a computer, the new Gear VR works with a variety of Samsung phones including the Note 5, S6, S6 Edge, and S6 Edge+.
New Samsung Gear VR Details
From Gizmodo:
Much of the focus for this Gear VR version was on improving comfort, says Jim Willson, director of immersive products and virtual reality for Samsung. That started with lowering the headset's weight. The stripped-down headset is 22 percent lighter than the existing Gear VR Innovator Edition (which sold for $200) thanks to a streamlined design that trades some of the plastic parts for webbing or mesh.
The new model includes a tactile directional trackpad so you know when you are touching it  (the original smooth trackpad was definitely a problem when I used it at the Tribeca Film Festival earlier this year). A 22% decrease in the weight, better padding where the unit meets your face and a $99 price point makes the Gear VR a winner. Given that it will be available by Black Friday, sales should take off.
Virtual Reality Content and Apps
In addition to the new Gear VR, Samsung and Oculus announced new content apps including one from Netflix. Samsung sees this as more than a gaming device, with uses in the nonprofit and education sectors:
Beyond gaming and entertainment, Samsung is seeing applications in fields like education and the nonprofit world where organizations being able to afford more headsets could make a critical difference. Willson gave an example of surgeons who are using it to teach complicated medical procedures. 'Now at this price point, this is a game-changer.' (Gizmodo)
It has tremendous potential in education – Gear VR is more expensive than Google Cardboard but not beyond the range of what we pay for technology in our labs or classrooms. And unlike Cardboard, it's designed for extended use with immersive experiences.
A New Market for VR
The Samsung Gear VR finally expands beyond the limits of the original with it's single phone model approach. But it's still Android only. If this catches on, you know someone will have do something for the iPhone. Both Google and Samsung are making major moves in the VR space – Apple's the only one on the sidelines.
All in all, it's a fascinating development that will move Virtual Reality into the consciousness of the broader public. If you have a Samsung phone, $99 opens a whole new world of gaming, cinema and immersive experiences.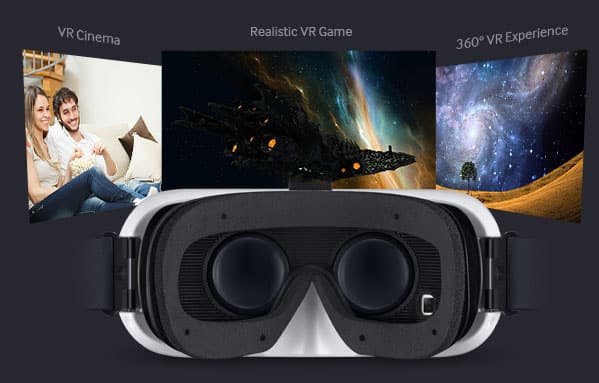 Emory Craig is a writer, speaker, and consultant specializing in virtual reality (VR) and artificial intelligence (AI) with a rich background in art, new media, and higher education. A sought-after speaker at international conferences, he shares his unique insights on innovation and collaborates with universities, nonprofits, businesses, and international organizations to develop transformative initiatives in XR, AI, and digital ethics. Passionate about harnessing the potential of cutting-edge technologies, he explores the ethical ramifications of blending the real with the virtual, sparking meaningful conversations about the future of human experience in an increasingly interconnected world.