Frequent readers will know we spend a lot of time in virtual reality – and writing and thinking about it. Its creative potential just draws us in, especially in the immersive storytelling area. But creativity also inhabits the real world, and we were struck by the new Banksy artwork that appeared today. The secretive artist arranged to display a new painting honoring healthcare workers at Southampton General Hospital in the UK.
New Banksy Artwork to Support NHS Healthcare Workers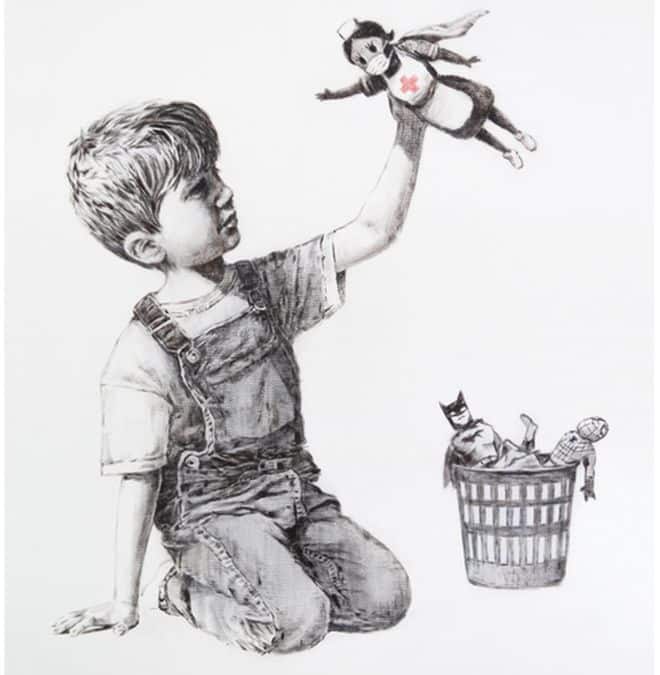 Here's the description from BBC,
The largely monochrome painting, which is one square metre, was hung in collaboration with the hospital's managers in a foyer near the emergency department.

It shows a young boy kneeling by a wastepaper basket dressed in dungarees and a T-shirt.

He has discarded his Spiderman and Batman model figures in favour of a new favourite action hero – an NHS nurse.

The nurse's arm is outstretched and pointing forward in the fashion of Superman on a mission.

She is wearing a facemask, a nurse's cape, and an apron with the Red Cross emblem (the only element of colour in the picture).
The artwork is not accessible to the public but only staff and patients on Level C of Southampton General.
Supporting Our Healthcare Workers
Other artists, without the news generating capability of a new Banksy artwork, are also paying tribute to those in the hospitals.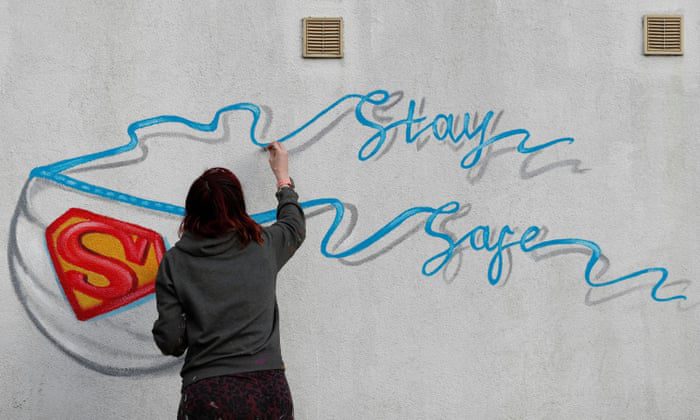 Street murals focusing on the Coronavirus are springing up all over the world (we'll share more in the near future).
Whatever our personal and economic challenges with quarantine and social distancing mandates, our healthcare workers are facing the brunt of COVID-19 every day. The Washington Post and The Guardian have noted that they've likely suffered far more infections than documented. Their lives have been upended, with many of them are staying in hotels or their own basements to keep their families safe.
Paula Head, CEO of the University Hospital Southampton NHS Foundation Trust noted,
Our hospital family has been directly impacted with the tragic loss of much loved and respected members of staff and friends.The fact that Banksy has chosen us to recognise the outstanding contribution everyone in and with the NHS is making, in unprecedented times, is a huge honour.
The artist left a note for healthcare workers at Southampton,
Thanks for all you're doing. I hope this brightens the place up a bit, even if its only black and white."
The new Banksy artwork will be auctioned off in the fall to provide additional funds for the NHS. At least this artwork won't be vandalized like some of his others.
Please Do What You Can
These are trying times, and please help in any way that you can – even small gestures are important. We've donated and support businesses that supply our healthcare workers with food and other essentials. And like so many in New York City, we clap every night from our windows to acknowledge those on the front lines. There's all the more reason to do so on May 6th as it's National Nursing Day (it continues for a week in case you miss this particular day).
We've seen the crowds that gather every evening in front of Lenox Health Greenwich Village (the successor to the once-famous St. Vincent's Hospital). As they applaud, groups of healthcare workers appear at the entrance to acknowledge the support. It's one of the most moving moments we experience in these incredibly difficult days.
Support them, stay safe, and remain creative.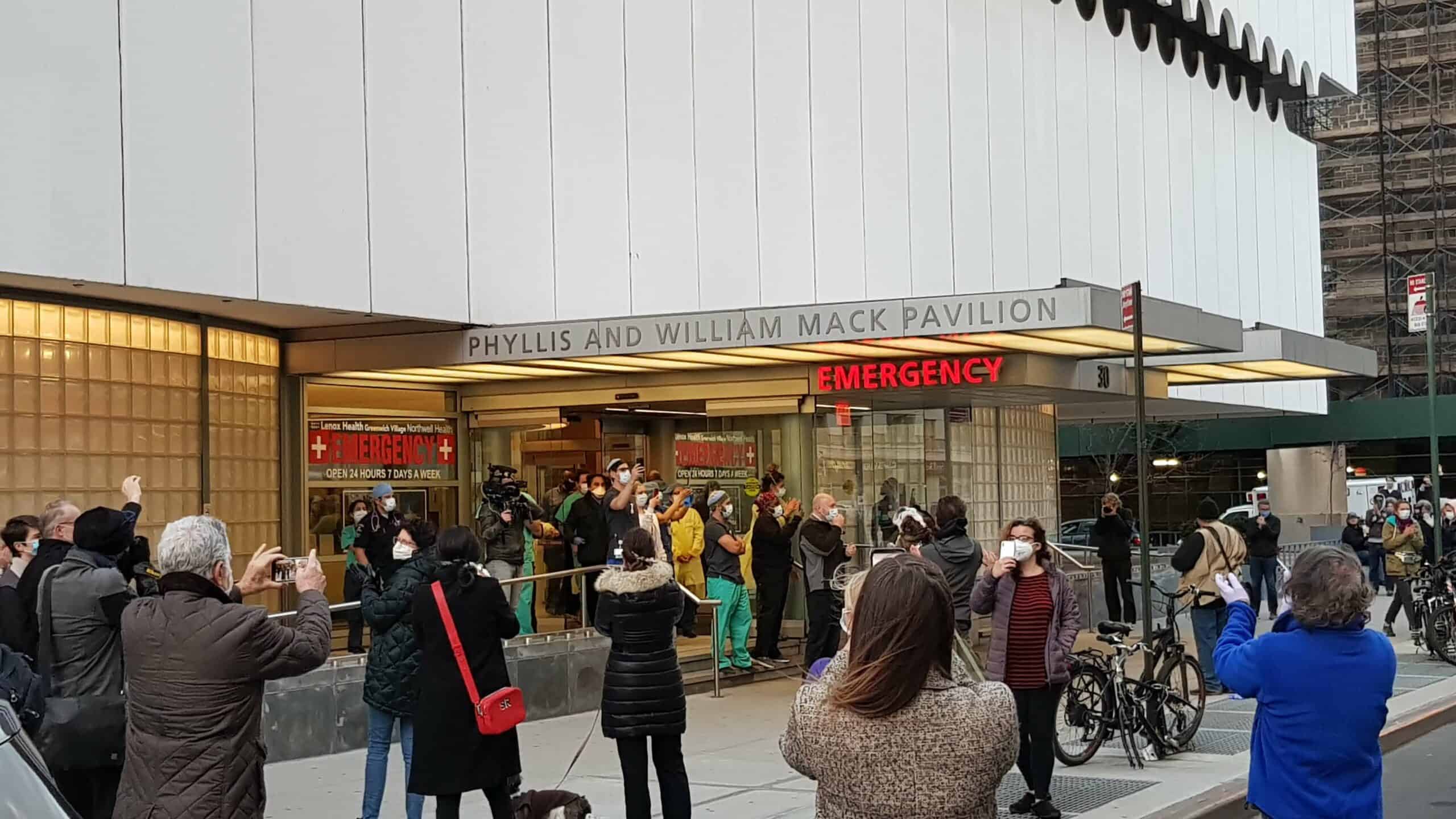 Emory Craig is a writer, speaker, and consultant specializing in virtual reality (VR) and artificial intelligence (AI) with a rich background in art, new media, and higher education. A sought-after speaker at international conferences, he shares his unique insights on innovation and collaborates with universities, nonprofits, businesses, and international organizations to develop transformative initiatives in XR, AI, and digital ethics. Passionate about harnessing the potential of cutting-edge technologies, he explores the ethical ramifications of blending the real with the virtual, sparking meaningful conversations about the future of human experience in an increasingly interconnected world.