As we wait for a possible Apple XR device next week, Meta unveiled their new Meta Quest 3 headset, with increased performance, better mixed-reality capabilities, and a sleeker design. Mark Zuckerberg may be trying to jump one step ahead of Apple, but the new HMD won't hit the shelves until this fall. The base model will be $500, lower than what many expected—and much lower than the estimated price range of Apple's device $2,000-$3,000).
Here's Meta's quick intro video.
Meta is also making another move to get the jump on Apple, dropping the price of the current Quest 2. Meta's low prices will bring back speculation that they are subsidizing their headsets or, at most, breaking even. After losing $13.7 billion on their Reality Labs XR and Metaverse initiatives in 2022, Meta still hasn't figured out a revenue stream here.
You have to credit Mark Zuckerberg for his seemingly unwavering commitment to XR despite the financial thrashing. However, the results haven't impacted the work environment as much as the gaming sector. As Zack Zwiezen humorously put it on Kotaku,
But hey, Mark Zuckerberg is really convinced the future involves all of us strapping expensive headsets to our faces so we can walk around in virtual offices and get yelled at by digital bosses while we dream about spending our weekends in ugly virtual reality rooms with strangers who won't stop invading our personal space.
Even Meta's own employees don't want to spend their days working in virtual environments.
The Meta Quest 3: What We Know So Far
The Meta Quest 3 base version will cost $500 and come with 128GB. Meta will offer a scaled-up version – likely 256GB – but the price and details for that model remain under wraps for now. We'll get more information at Meta's Connect event on September 27th. Meta moved so quickly to release the headset that pre-orders aren't even live yet. All you can do is register for email updates on the Meta Quest 3 webpage.
There is no information on the resolution, though speculation is that it will come in at 4,128 by 2,208 pixels or 2,064 by 2,208 pixels per eye. That will be an improvement over the 1,920 by 1,832 per eye resolution of the Quest 2, possibly increasing the refresh rate to 144Hz.
Meta Quest 3 Enhancements
The Meta Quest 3 offers a range of enhancements. It's 40% slimmer than the Quest 2 and incorporates three camera sensors, offering mixed reality and full-color passthrough. Zuckerberg claims it is "the first mainstream headset with high-res color mixed reality," capable of embedding augmented reality elements into your surrounding environment.
The controllers are also redesigned. Now known as Touch Plus, the controllers have a more compact and ergonomic design that does away (finally!) with external tracking rings. As a result, they will feel more like extensions of your hands instead of clutching awkwardly shaped objects. In addition, the controllers will offer enhanced tracking and haptic features similar to what you have with the $1,000 Meta Quest Pro.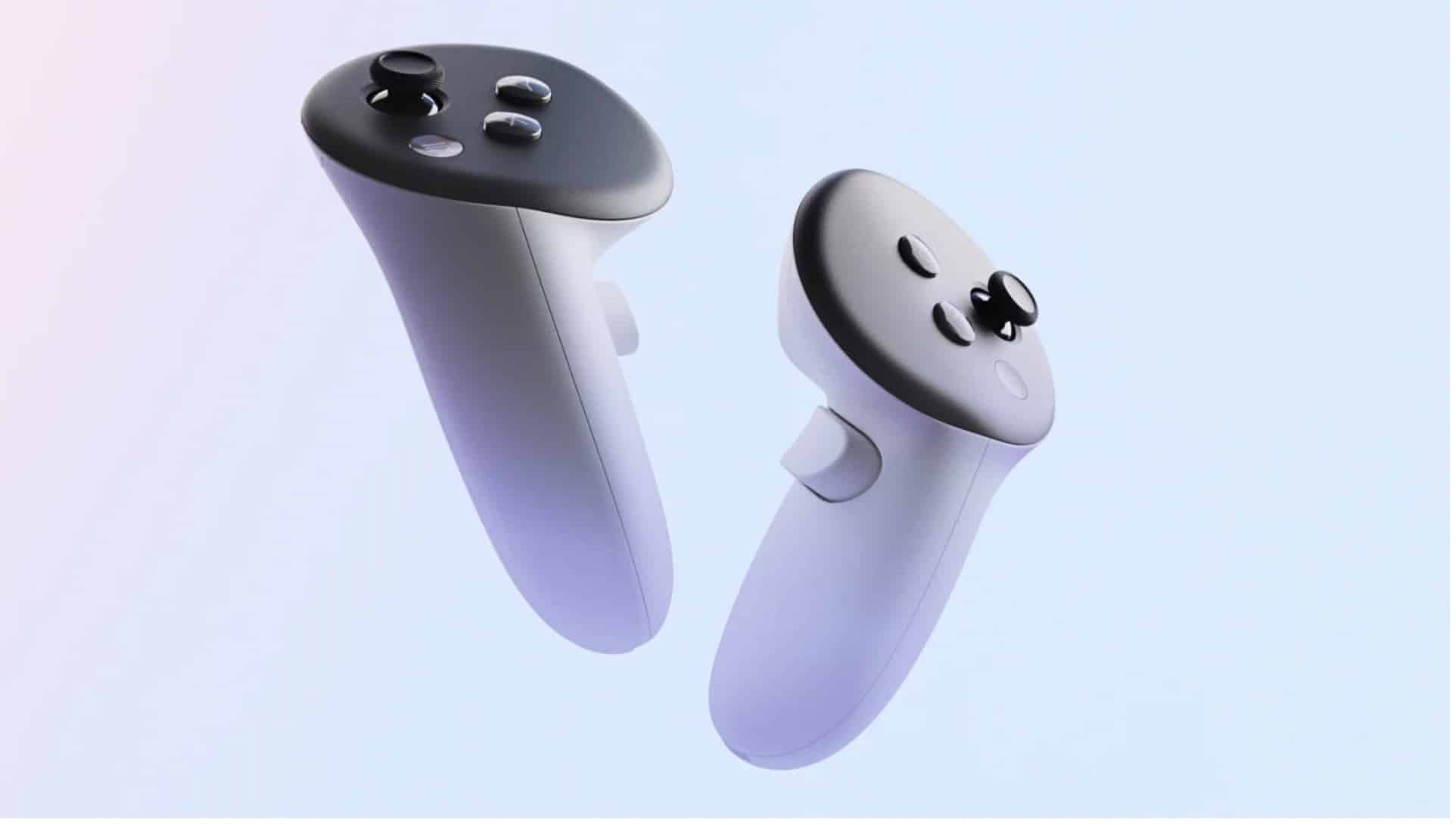 With its next-gen Qualcomm processor, Meta claims that the Quest 3 will deliver twice the graphical performance compared to the Quest 2. Paired with the headset's superior resolution display, this should bring significant improvements in the gaming experience featuring more defined visuals and fluid gameplay. All apps on the Quest 2 should be compatible with the Meta Quest 3. However, don't expect the device to include the face and eye-tracking features of the Quest Pro.
In Short
The new Meta Quest 3 is an improved version of the Quest 2 that fits firmly within Meta's focus on gaming and consumer VR. It could take off if developers work on the AR and Mixed Reality experiences it's capable of. But good content creation and distribution remain a challenge across the XR landscape. At the very least, it will be a much more comfortable HMD that delivers superior gaming performance.
But whatever Mark Zuckerberg announced today, all eyes are on Cupertino. There is little Zuckerberg could do to deflect the intense interest in what Apple might do next week.
Emory Craig is a writer, speaker, and consultant specializing in virtual reality (VR) and artificial intelligence (AI) with a rich background in art, new media, and higher education. A sought-after speaker at international conferences, he shares his unique insights on innovation and collaborates with universities, nonprofits, businesses, and international organizations to develop transformative initiatives in XR, AI, and digital ethics. Passionate about harnessing the potential of cutting-edge technologies, he explores the ethical ramifications of blending the real with the virtual, sparking meaningful conversations about the future of human experience in an increasingly interconnected world.