The curious moves by Magic Leap CEO Rony Abovitz were the hints – Magic Leap One arrived on August 8, 2018.
The long wait is finally over (can't believe I'm actually writing this).  And not a moment too soon as our collective patience was wearing thin. We can't recall another time when people so enamored with a technology have waited so long.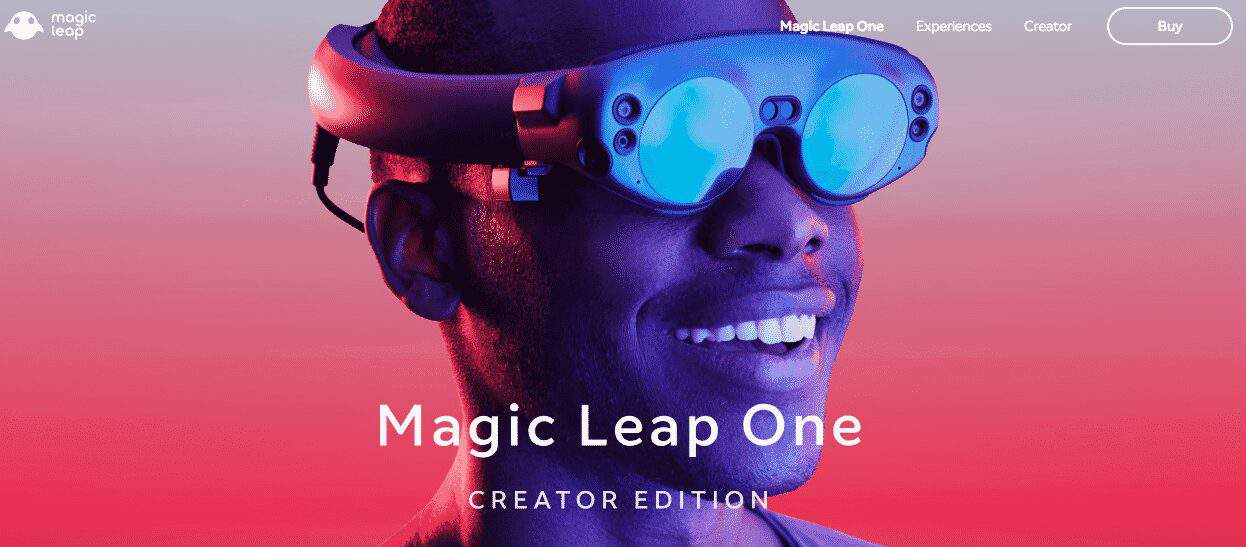 Next Reality saw it coming yesterday.
At 8:08 pm ET this evening, Abovitz changed his avatar to a floating Magic Leap spaceman, his twitter cover image to launching whales, and tweeted a link to the Wikipedia page for the Roland TR-808. Tomorrow is Aug. 8, or 08-08-2018.
Magic Leap One arrives – for some of us
The latest entry into the Mixed Reality space doesn't come cheap – $2295 for the developers edition. That's way above the pricing that Magic Leap hinted at, saying it would cost about the same as a high-end Smartphone. Let's make that the cost of three high-end smartphones.
Even if you can swallow the price, you could run into some major accessibility issues.
If you wear glasses, you're out of luck for now. Custom lens inserts are listed on the website but not yet available. And unlike the current VR headsets, you're not going to wear this over your glasses.
That's accessibility on the most basic level. 75% of Americans use some form of vision correction – and 64% of those who do wear glasses (instead of contacts).
And there's a geographical limitation. If you're lucky enough to live in one of six urban areas – New York City, Miami, Chicago, Los Angeles, Seattle, or the San Francisco Bay area – you get free in-person delivery and setup. Otherwise, all you can do right now is make a reservation.
Don't expect tons of content
This is definitely a developers edition, designed for those who will be creating Mixed Reality experiences. Like the early versions of the Oculus Rift or HTC Vive, there's little here for consumers. As Engadget notes,
Don't expect a huge software library. The Creator Edition includes only a handful of "preview experiences" like the Sigur Rós collaboration Tónandi, the sandbox app Create and the blast-em-up game Dr. Grordbort's Invaders. This really is for people who expect to write their own apps for Magic Leap's mixed realty OS, not enthusiasts hoping for an extensive catalog to keep them entertained.
Early reactions – not exactly mindblowing
Early reactions to the device are positive, though no one was blown away by the experience. Here's a sampling of early reviews from UploadVR:
MIT Technology Review: "The visuals were crisp and vivid, and in some cases I was able to see several digital images, positioned at various depths, at the same time….I think ML One is likely the best AR headset out there right now…It is tinted, so donning it is kind of like wearing sunglasses indoors…while the experiences in the demo room are fun and visually impressive, none of it is truly mind-blowing…the hardware will have to get still smaller and better."

The Verge: "The Magic Leap One's 50-degree diagonal field of view, while larger than the competing Microsoft HoloLens, is still extremely limited. And the image quality feels roughly on par with the two-year-old HoloLens. It's generally good, but with some tracking and transparency issues."

Wired: "[It's] certainly on par with other augmented reality and virtual reality demos I have seen. Are they really mind-blowingly better than the competition? Not yet."

CNBC: "Might Leap's lightfield technology wasn't convincing enough that I actually thought there were objects in front of me but it did do a good job putting 3D rendered objects into the real world."

Wall Street Journal: "Cameras and other sensors in the headset scan surrounding objects and surfaces—from your arms to the chair's armrest. When I placed a virtual orange fish between two actual couch pillows, it swam back and forth between them. Some objects appeared cut off unless I turned my head or took a few steps back. Mr. Abovitz says this will be improved in Magic Leap Two."
Whatever your take, it's nice to see the Magic Leap One arrive. So congrats to the company – it's been a long journey to get to this moment. We'll have further updates as we learn more.
Emory Craig is a writer, speaker, and consultant specializing in virtual reality (VR) and artificial intelligence (AI) with a rich background in art, new media, and higher education. A sought-after speaker at international conferences, he shares his unique insights on innovation and collaborates with universities, nonprofits, businesses, and international organizations to develop transformative initiatives in XR, AI, and digital ethics. Passionate about harnessing the potential of cutting-edge technologies, he explores the ethical ramifications of blending the real with the virtual, sparking meaningful conversations about the future of human experience in an increasingly interconnected world.