The past week has been a rollercoaster ride for Magic Leap, beginning with reports of a fabricated video demo and ending with news of ramped up production. The secretive company – an endless source of speculation – has $1.4 Billion in funding from outside investors for its yet to be seen Mixed Reality device.
Fabricated videos. Announcement of production plans. So what should we believe?
First, the bad news
The story by Reed Albergotti in the The Information argued that Magic Leap's device didn't come close to the hype surrounding it. But more damning was the revelation that the video demo, "Another Day in the Office at Magic Leap" was actually just a video promo created by Weta Studios. The demo that wasn't a demo spilled over to Reddit with comments by former employees that Magic Leap was promising more than it could deliver.
When the video came out in March 2015, it was considered groundbreaking.And to date, it has racked up some 3.6 million views. If you're one of the few who hasn't seen it, or if you want to rewatch with a more critical eye, here it is:
It was bad enough that the title was misleading, but the description on YouTube made it even worse:
Unfortunately, we couldn't make it to TED, but we wanted to share one of the things that we'd planned to share at the talk. This is a game we're playing around the office right now . . .
Playing around the office right now? For a company that has offered no public demos but only videos, it was a disheartening revelation.
Now, the good news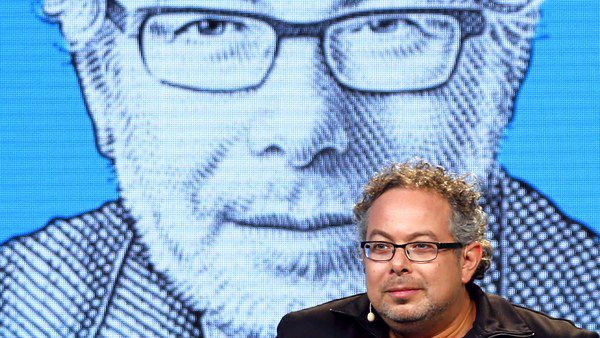 By Friday, Magic Leap was offering a public response, with Rony Abovitz quoted in Mashable:
As we near the end of 2016 and roll into a New Year, I wanted to give all of you a glimpse behind the scenes at Magic Leap," said Abovitz. "We have completed our first PEQ (Product Equivalent) build of our target form factor, in our new facility. We are about to start a much bigger PEQ run, which will exercise our supply chain and manufacturing/quality operations.

The units we are building now are for engineering and manufacturing verification/validation testing, early reliability/quality testing, production line speed, and a bunch of other important parameters," said Abovitz. "There is also a lot more going in our development of software, applications, cool creative experiences and overall operational readiness. Stay tuned — the fun is just beginning.
While not a defense, it's far more details than we've ever had before. And if Abovitz is to be believed, it sounds like we'll see their mixed reality device in 2017.
So what's the problem at Magic Leap?
Despite the video, we still have faith in Magic Leap's project. There are just too many details in the update to conclude it's a sham. We'll stick by our prediction back in October that they'll release a device in 2017.
But as the saying goes, where there's smoke. . . there's fire – clearly something is amiss at Magic Leap. The Verge has noted possible production problems with the original prototype.
The crux of the problem appears to be Magic Leap's gamble on a so-called fiber scanning display, which shines a laser through a fiber optic cable that moves rapidly back and forth to draw images out of light. The company thought the fiber scanning display could be Magic Leap's breakthrough tech, allowing it to shrink down the extremely expensive hardware used on a previous prototype — a refrigerator-sized device known internally as the "Beast."

According to The Information, Magic Leap still has not been able to get the fiber scanning display to work. It has since demoted it to a long-term research project.
In the end, the device Magic Leap delivers will still be something like a pair of eyeglasses. but it may be much closer to the technology behind Microsoft's HoloLens or Meta's SmartGlasses than what they originally planned.
Demos lend believability
Either way, Magic Leap needs to do a public demo in the near future. It doesn't have to be perfect – just look at Intel's Project Alloy debut last month. There was the polished video, Intel Introduces Merged Reality – clearly a video fabrication of the project's goals. And there was the on-stage demo. The live demo was a bit rough around the edges, but it made it clear that Intel's futuristic video was something more than the work of a CGI artist.
Demos don't always work, and some are epic fails. Remember Bill Gates watching Windows 98 crash on live TV? Or Steve Jobs memorably dumping on his audience for overuse of the wifi when the new iPhone 4 wouldn't connect? But succeed or even momentarily fail, they give products believability.
If 2016 has been the year of virtual reality, 2017 could be the year of AR and mixed reality. And that means it's time to show us what you have, Magic Leap.
Don't be shy, we rooting for you.
Emory Craig is a writer, speaker, and consultant specializing in virtual reality (VR) and artificial intelligence (AI) with a rich background in art, new media, and higher education. A sought-after speaker at international conferences, he shares his unique insights on innovation and collaborates with universities, nonprofits, businesses, and international organizations to develop transformative initiatives in XR, AI, and digital ethics. Passionate about harnessing the potential of cutting-edge technologies, he explores the ethical ramifications of blending the real with the virtual, sparking meaningful conversations about the future of human experience in an increasingly interconnected world.