We're under no illusions that Maestro VR will ever achieve the massive popularity of Beat Saber, but you have to love the creative impulse behind this forthcoming simulation. And while it will fall short in popularity it might just expand the audience for VR by appealing to a broader age range. This is the kind of app that lovers of classical music will find hard to resist. And with the onslaught of recent tragic news, it's nice to see a VR game that involves holding a musical baton instead of a lethal weapon in your hand.
Maestro VR is a VR rhythm game where you get to conduct your own virtual orchestra. You're the one standing at the virtual podium (with an eager audience behind your back) facing classically-trained musicians waiting for your virtual cues. In other words, slow Beat Saber down, remove the virtual objects to strike, and now you're the one in charge of creating the soundtrack.
Maestro VR: A Creative Platform
This part simulation, part game experience offers a host of compelling features. According to its SteamVR site, you'll be able to:
Become a conductor in virtual reality.
Use your hands to keep the beat, dynamics, nuance, ensure correct entries by ensemble members.
Hear your Symphony Orchestra positioned in 3D spatialized sound.
Get experience points and ranks.
Unlock Batons with skills.
Conduct musical pieces from different eras.
Customize your Symphony Orchestra.
Create, play and share your custom musical pieces.
Join online as the audience.
Of course, Maestro VR will offer the instantly recognizable classics from Johann Sebastian Bach, Ludwig Van Beethoven, Wolfgang Amadeus Mozart, and others. But what will intrigue lovers of classical music – and other creatives – will be the Creative Mode, where you can create your own original scores with the virtual orchestra.
Here is a quick demo of what to expect in the VR game.
Since you can customize the instruments and players, the sky's the limit. We're undoubtedly going to see some unique twists on the classics and some innovative pieces in the postmodernist mode of Phillip Glass and others. This might frustrate some traditionalists, but it may also expand the audience for classical music.  
And when you're tired of creating your own symphonies, you can turn to Spectator Mode and sit in the audience to hear the work of others.
Available for SteamVR and Meta Quest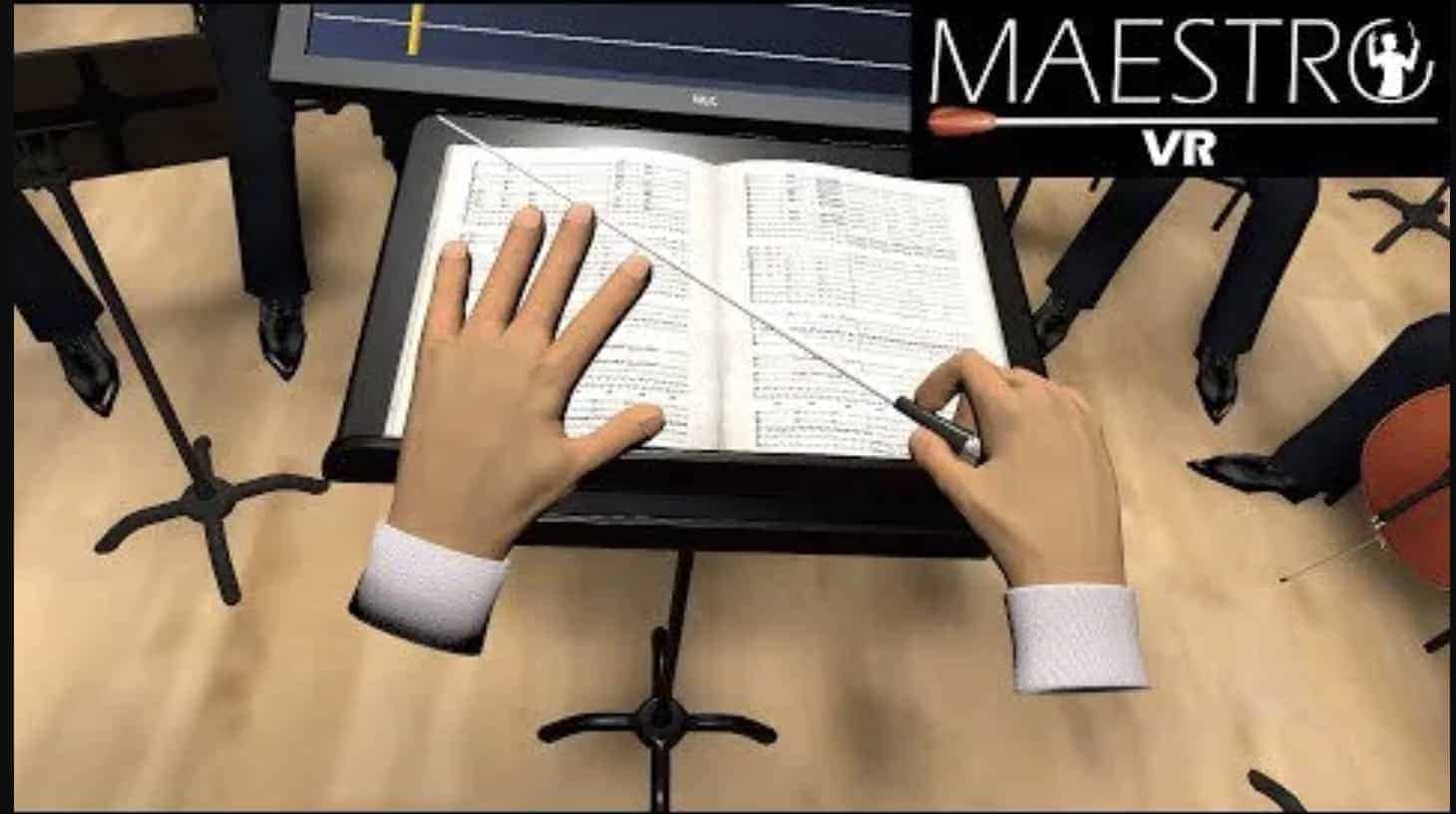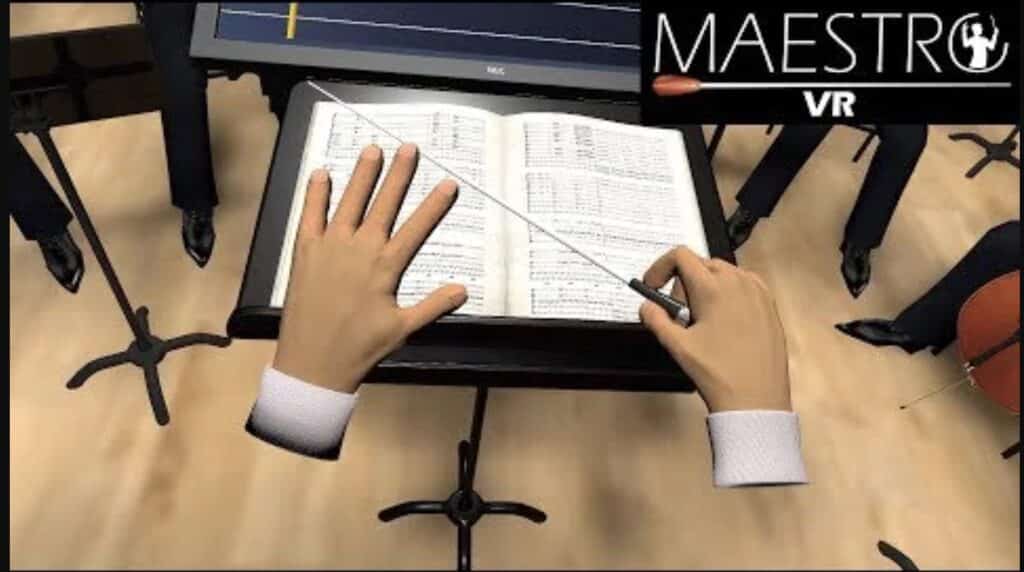 Maestro VR will be available in mid-2022 on SteamVR as a PC VR experience (no price announcement yet) and later on the Meta Quest 2. You can get an early preview by downloading a free demo beginning June 1st on SteamVR. For more information and images, check out the Maestro VR website. We'll be curious to see how this one-of-a-kind musical simulation fares in the VR market, especially among music lovers.
Time to tap that baton and see what you have to offer to the world of classical music – in virtual reality, of course!
Emory Craig is a writer, speaker, and consultant specializing in virtual reality (VR) and artificial intelligence (AI) with a rich background in art, new media, and higher education. A sought-after speaker at international conferences, he shares his unique insights on innovation and collaborates with universities, nonprofits, businesses, and international organizations to develop transformative initiatives in XR, AI, and digital ethics. Passionate about harnessing the potential of cutting-edge technologies, he explores the ethical ramifications of blending the real with the virtual, sparking meaningful conversations about the future of human experience in an increasingly interconnected world.