We noted previously that Lowe's VR and AR initiatives were more than just minor retail experiments. The home improvement company has major plans to use immersive technologies. Last year, they brought Google's first Tango device to their customers and they expanded from two to nineteen stores. Now they're ready to dive into VR and Ar and there's some lessons here for educators.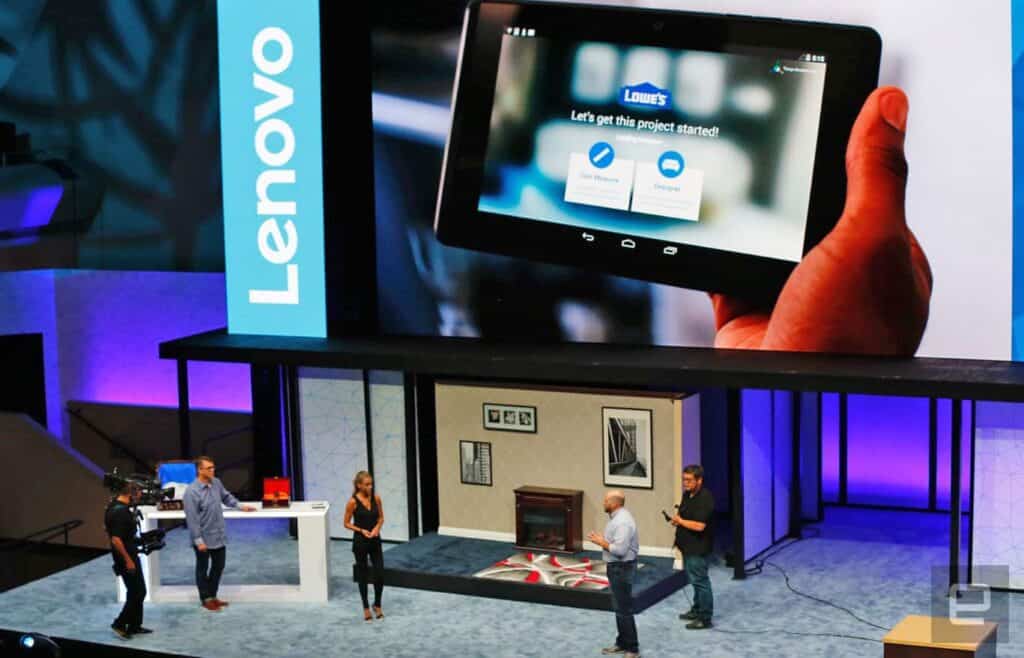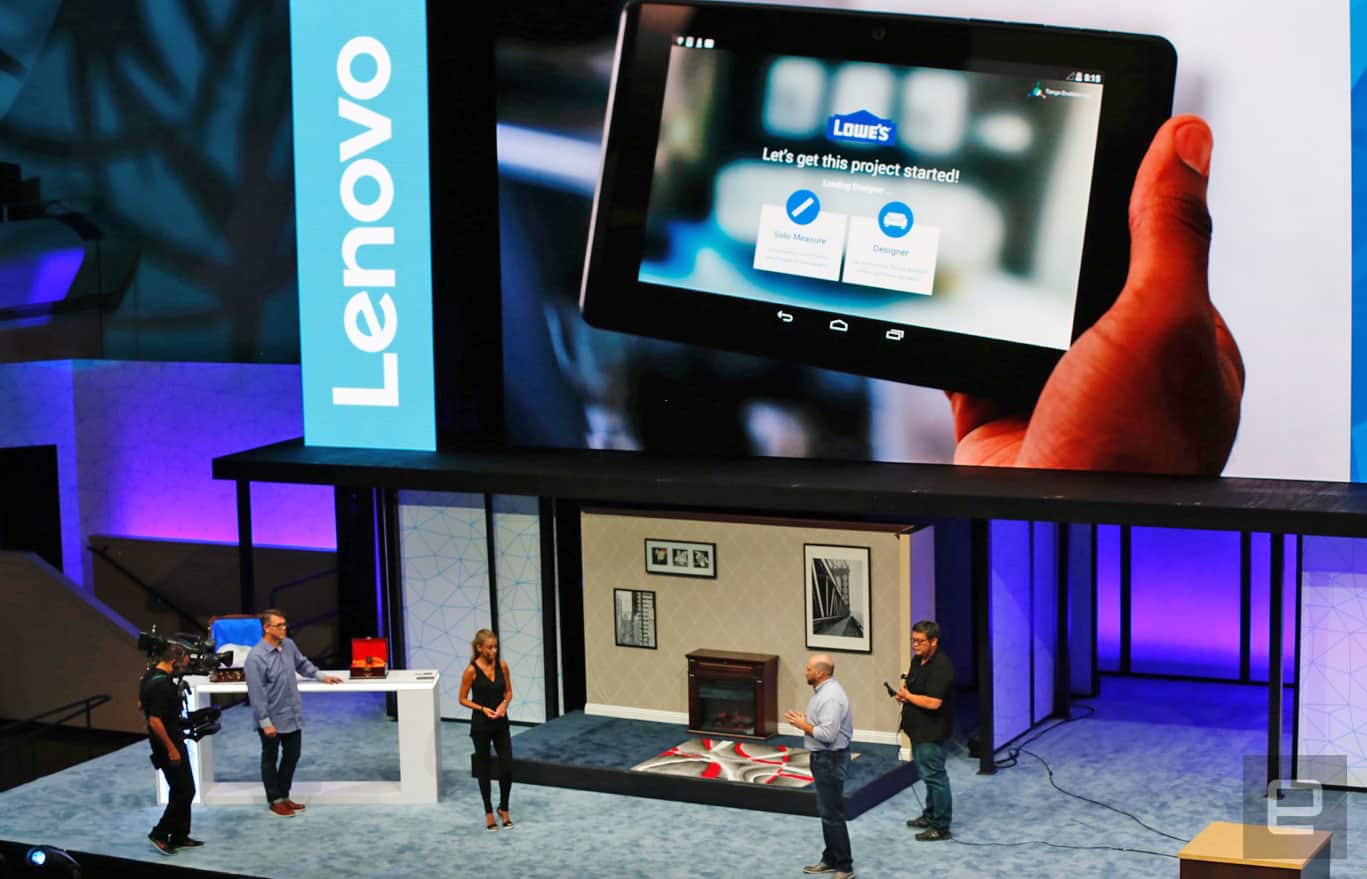 Lowe's VR and AR initiatives
Two aspects of Lowe's initiatives are fascinating. With their Holoroom, you can design your space and then step inside it using a modified Oculus headset. The sales rep can see what you're seeing so you can experiment and change your designs. But here's the interesting part: once you're satisfied, you can take the immersive experience with you. Lowe's lets you port it to your phone, gives you a Google Cardboard so that you can take it home and look at it again.
In effect, they've created a VR lab where you can take a version of the experience with you. It may not be the same quality, but it keeps you engaged and extends the reach of the VR facility. That's important given the limited capacity of almost any facility using high-end VR headsets like Oculus or HTC Vive.
VR and learning
The second aspect goes beyond the design element to actually improving your DIY skills. Retailers in the DIY home improvement market has always faced a challenge. Prices are low, and you can always tweak product styles. But you need customers who are comfortable with DIY projects. People who have confidence in their own abilities and are willing to learning. Sounds like what we strive for in education.
Over the years, Lowe's has tried every approach from printed brochures, signage with smiling happy homeowners and their newly tiled bathrooms, and the inevitable how-to videos. It's effective but increasing market share requires new tools. As Lowe's notes in their Press Release, they're the first retailer to use VR and AR not just for design assistance but to improve customer skills.
The Holoroom How To experience provides a more effective training tool so customers can learn DIY on their own terms. When users put on the virtual reality headset and hold the controller in each hand, they will be immersed in a DIY project – such as tiling a shower – and given step-by-step instructions to complete the task. From mixing the mortar to laying the pattern, the simulation walks the user through each step of the process. Haptic feedback, such as feeling the vibration of a drill through the controller, adds to the life-like experience, without the waste or mess of testing a DIY project in the real world. Initial testing of the technology has not only proven an increase in recall, but also that training through VR using Holoroom How To boosts customer confidence and enhances motivation to take on DIY projects.
Kyle Nel, executive director of Lowe's Innovation Labs, says that customers who did the Holoroom How-To program had 36 percent better recall of the skills they need for DIY projects. We're not sure how they got that specific number, but you can see where Lowe's VR and AR initiatives provide an advantage. A standard How-to video can actually lower your self-confidence, making you feel like you could never do the project. But doing it virtually let's you see that it's not so difficult. And you can make mistakes without repercussions. That opportunity to try different approaches, to make mistakes without consequences, is something we often talk about in education but have trouble implementing. It's one of the reasons why VR and AR will be transformative.
Here's the short video from Kyle Nel. It's another example of how opportunities for learning are showing up everywhere. If Lowe's is successful, it could revolutionize a generally boring segment of retail. And provide a model for how we might roll out immersive technologies in learning environments.
Emory Craig is a writer, speaker, and consultant specializing in virtual reality (VR) and artificial intelligence (AI) with a rich background in art, new media, and higher education. A sought-after speaker at international conferences, he shares his unique insights on innovation and collaborates with universities, nonprofits, businesses, and international organizations to develop transformative initiatives in XR, AI, and digital ethics. Passionate about harnessing the potential of cutting-edge technologies, he explores the ethical ramifications of blending the real with the virtual, sparking meaningful conversations about the future of human experience in an increasingly interconnected world.