Police continue investigating Tuesday's disturbing incident at Northeastern University's VR lab, where a package exploded and injured a staff member. This story is still developing, and the incident has taken an odd turn with suspicions that it may have been a hoax.
Here is what we know so far.
Bomb Incident at VR Lab
According to the Boston Police Department report, an explosive device went off a few minutes after 7:00 pm in Holmes Hall at 39 Leon Street, a Northeastern University building. Technically, it was not a conventional bomb but the rapid depressurization of a hardshell Pelican storage case that created the explosion. The case immediately depressurized when it was opened, leaving no trace of explosive residue. One staff member was injured with lacerations to their hands and taken to the hospital. A rambling note at the scene attacked Meta CEO Mark Zuckerberg, the Metaverse, AI, and the academic community's involvement in virtual reality developments.
According to NBC10 in Boston, the note.
. . . contained grammatical issues, misspellings and copious exclamation marks,[and] characterized virtual reality as a government operation.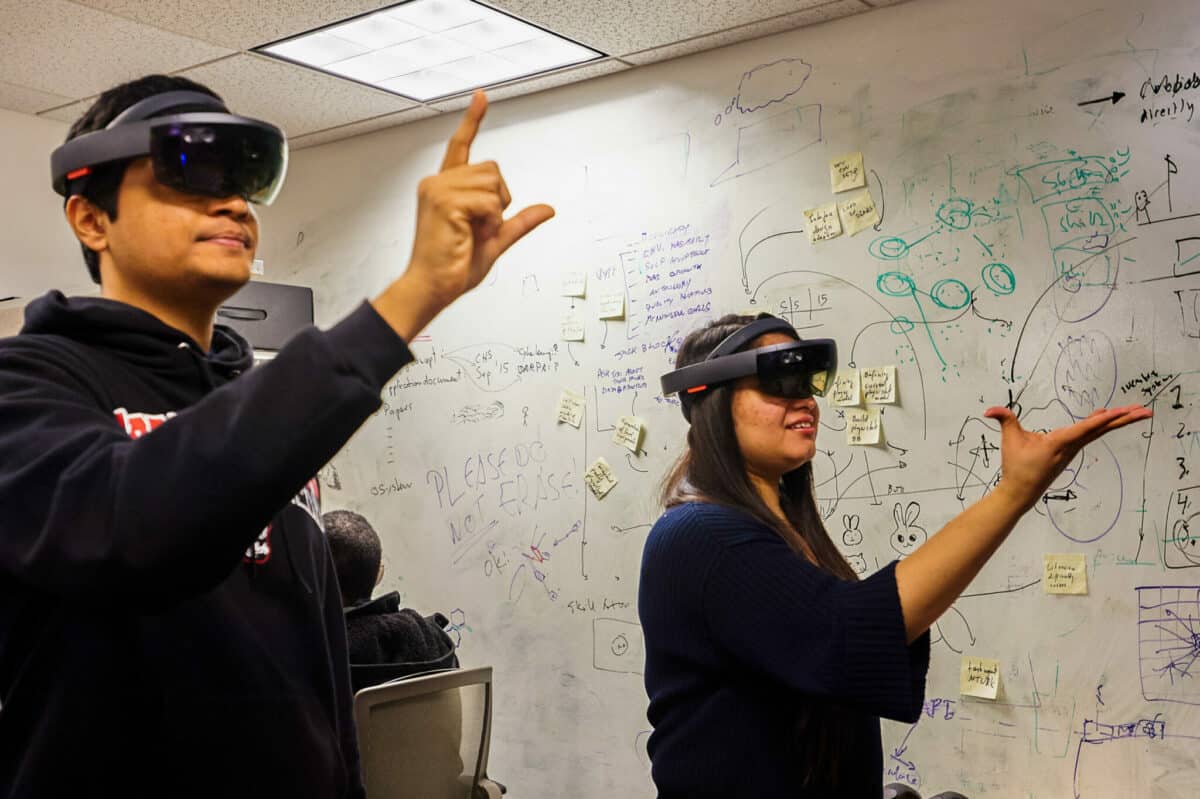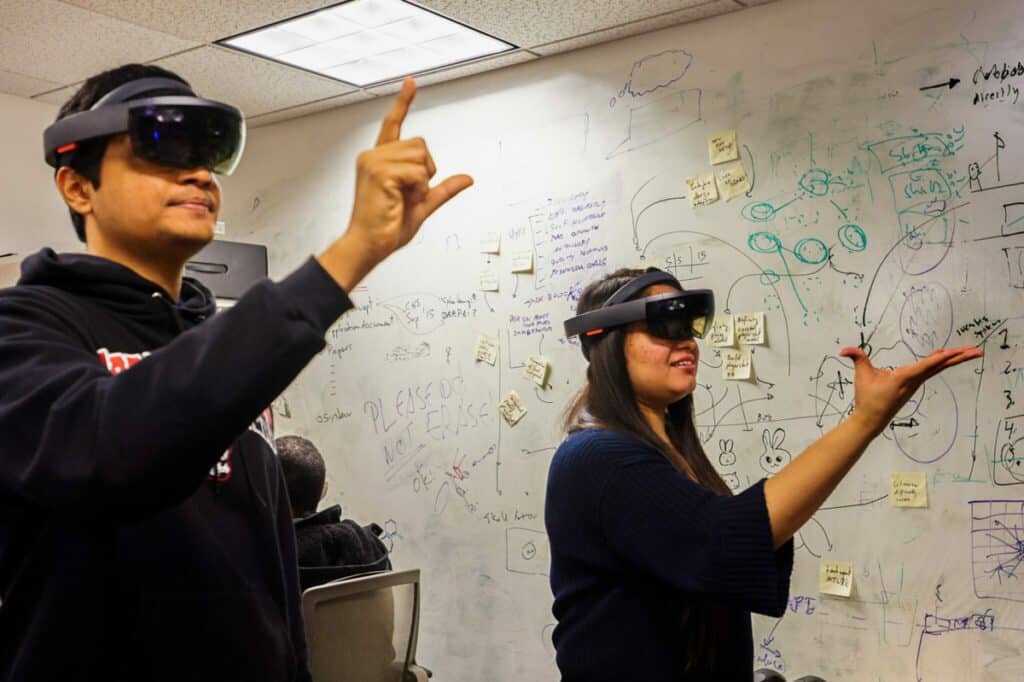 Like many universities, Northeastern has an experimental VR lab and a student-run virtual reality club called NUVR. Its mail room usually handles packages, but this one was not sent through regular delivery channels. A second suspicious package was found and was declared "safe," according to Boston Police. Not surprisingly, the investigation is supported by the FBI's Joint Terrorism Task Force.
Given the Boston Marathon bombing back in 2013, the incident has the city – in the words of the Boston Globe – in a "state of dread and unease." And Max Abrahms, an associate professor of political science at Northeastern University, noted the more historical parallel for NBC News.
. . . the incident has some similarities with the Unabomber, who sent 16 bombs to universities, killing three people, between 1978 and 1996.
Was The Event A Hoax?
One resists bringing up this idea, but WBUR, a local nonprofit news organization, reported that,
Federal officials are examining whether the employee who reported an explosion at Northeastern University may have lied to investigators and staged the incident, law enforcement officials said Wednesday.

Investigators identified inconsistencies in the employee's statement and became skeptical because his injuries did not match wounds typically consistent with an explosion, said one official.
The Northeastern University employee (who was not seriously injured) has denied the claim.
In an interview with the Globe on Wednesday, Jason Duhaime, 45, insisted that he was a victim of a criminal act and that investigators should find those responsible.

'I did not stage this, in no way shape or form. . . . They need to catch the guy that did this,' said Duhaime, who works in the virtual reality lab at Northeastern. 'It's a very traumatic thing that has occurred so [I'm] shaken up. . . . I'm not doing so good.' [Boston Globe]
In addition to the inconsistencies in Duhaime's account, suspicions were raised by the condition of the bomber's note inside the case, which remained neatly folded and undamaged. However, Duhaime told the Boston Globe, 
I love the college. I've worked there for eight years, and supported faculty and students . . . . This is crazy. . . . I cannot believe people are spreading rumors about this.
No Conclusions For Now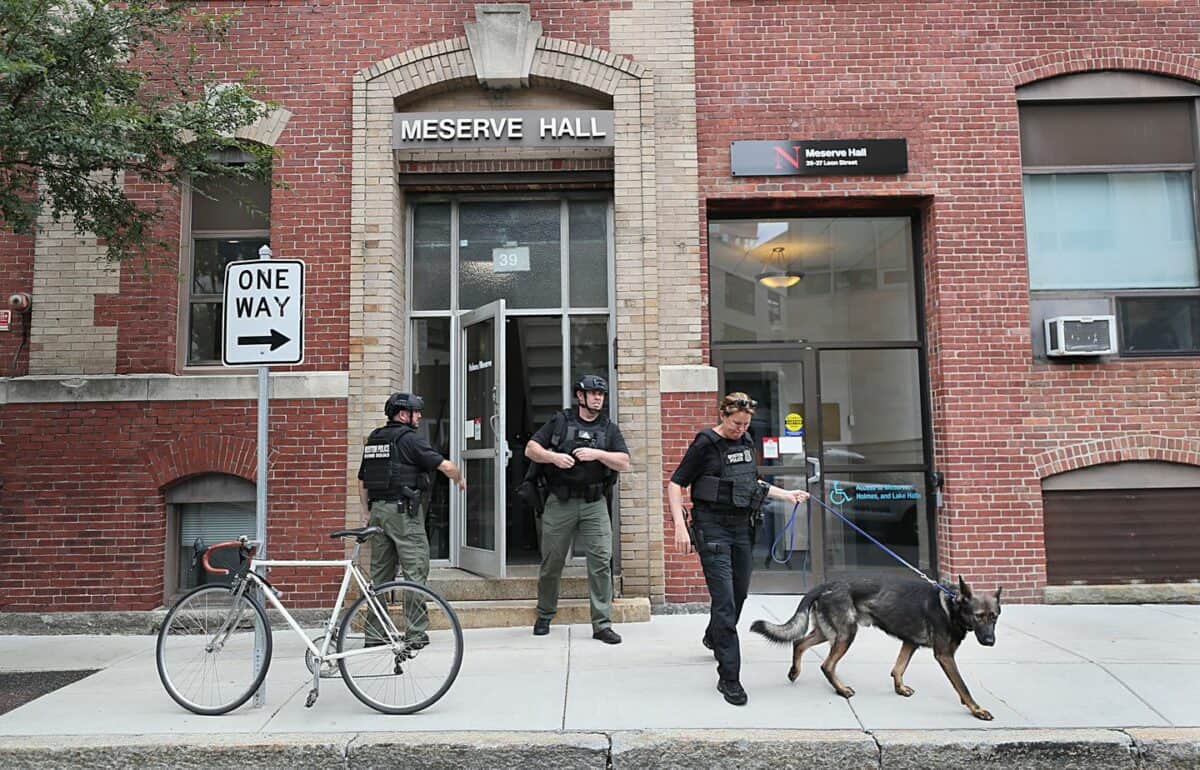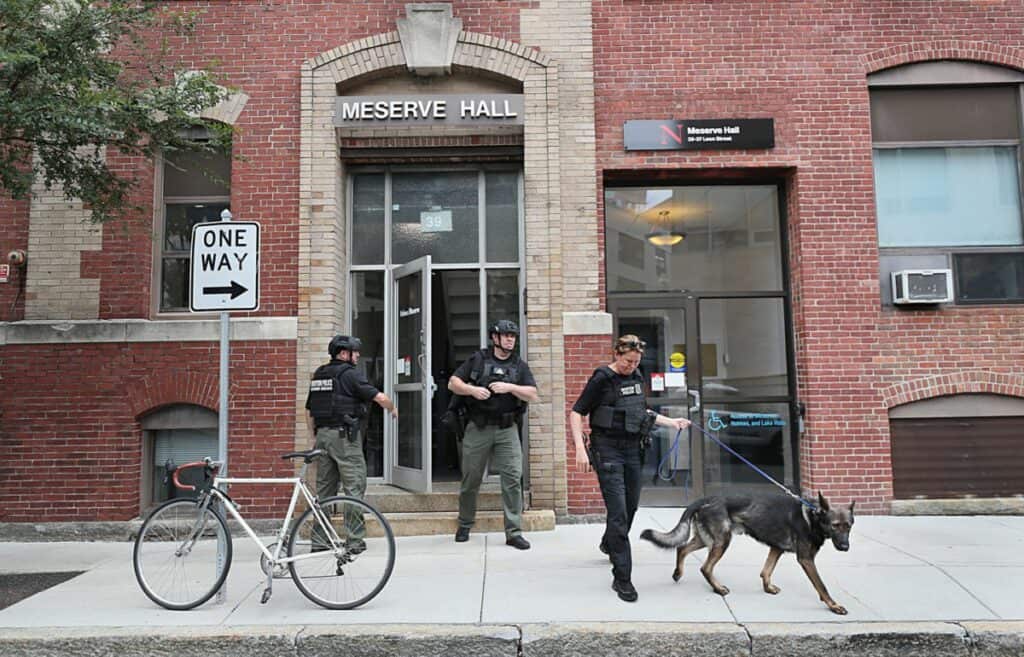 It's well known that Mark Zuckerberg is the target of a steady string of conspiracy theories, and our online political environment is an endless source of more. The massive hype over the development of a Metaverse and virtual worlds taking over our everyday lives could trigger someone to make a violent anti-tech statement. However, VR has largely flown under the radar in the public's consciousness – far more than AI, robotics, and other innovations.
It's alarming if someone resorted to violence as a way to counter VR developments. The ethical challenges are immense, but package bombs and rambling notes won't solve them. It is also disturbing if this was staged, as the fallout will extend far beyond someone's personal grievances. Up to now, we've worked in a relatively peaceful realm. We've been broadly focused on how XR serves the mission of our organization and more immediately on individual user experience. When we use XR to engage with the broader public, the experience has almost always been positive.
We will keep you posted as we learn more. And to our many friends, colleagues, and clients working in the field, please stay safe and take care.
Emory Craig is a writer, speaker, and VR consultant with extensive experience in art, new media, and higher education. He speaks at global conferences on innovation, education, and ethical technology in the future. He has published widely and worked with the US Agency for International Development, the United Nations, and the Organization for Economic Co-operation and Development (OECD). Living at the intersection of learning, games, and immersive storytelling, he is fascinated by AI-based avatars, digital twins, and the ethical implications of blurring the boundaries between the real and the virtual.