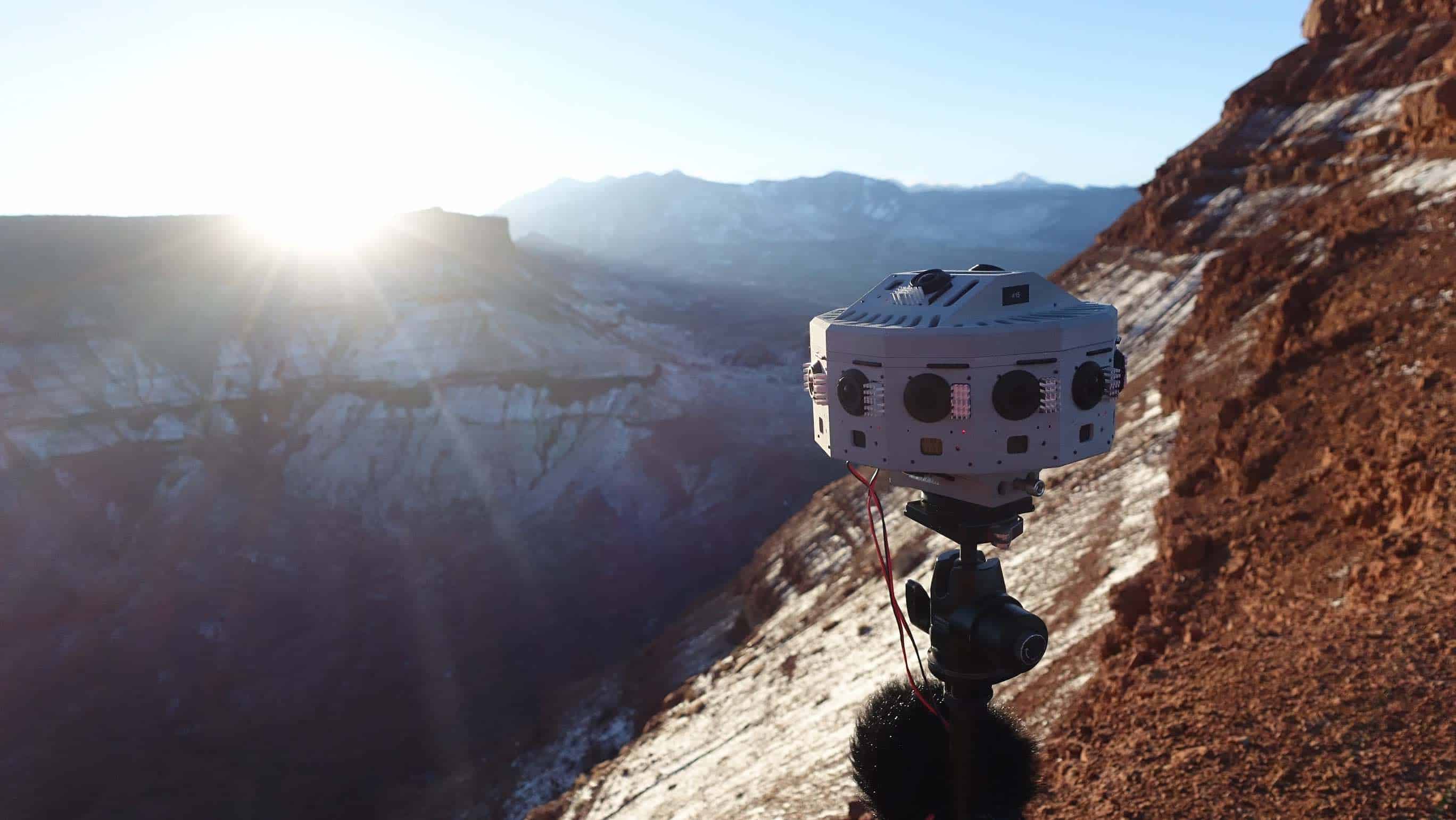 If you haven't taken a look at the new Jaunt Virtual Reality, you should. This Palo Alto company is getting attention – they just announced a massive round of funding in excess of $50 Million.
According to Variety:
Jaunt has been a bit of a jack-of-all trades in the virtual reality (VR) world; the company has built its own VR camera, has produced VR experiences and apps for studios and others, and has developed its own software and tools for VR content production.

Some of Jaunt's recent work includes a cooperation with ABC News and a virtual reality runway show for Rebecca Minkoff. Earlier this summer, jaunt unveiled its own VR camera, code-named the Jaunt Neo. However, Jaunt has no plans to sell the Neo to consumers. Instead, it built it primarily to help its own production efforts.
No official announcement on the funding, but that's probably coming next week when developers gather in Los Angeles for the Oculus Rift Connect conference.
Virtual Reality – where's the content?
The major challenge in virtual reality is content – and right now there's not a lot available. You can find sites where people are sharing VR videos such as WeMakeVR's platform, WeShareVR (with the very cool tagline: "Free distribution of happiness") and of course the 360 video channels on YouTube. But despite all the excitement over VR, the offerings remain spartan.
The alternative – and here's where Jaunt virtual reality comes in – is to become a studio and produce your own content. Jaunt takes a full-service approach: They have their own VR camera, their own film studio, and partner with organizations like ABCNews for material. It doesn't hurt that they hired Cliff Plumer, the former chief technology officer at Lucasfilm.
Will we crowdsource VR?
Creating VR films is much easier than it was a few years ago, but we're just not at the point where we are with GoPro – where someone can do an amazing video by simply strapping a camera on the fin of a Hammerhead shark.
Crowdsourcing VR videos may take off once the general skill set gets a little more refined. Let's face it, jerky videos are really disconcerting, if not downright nauseating, in virtual reality. See a bad video in YouTube? Click and move on. With VR, it often means taking off your headset and going through a number of steps to access new content.
Even Samsung, which recently put out a call for VR videos submissions on its "Gear Indie" Milk VR Channel, will curate the selections before they go live.
The Jaunt Virtual Reality Experience 
The most well known of the the Jaunt Virtual Reality videos available so far is the Paul McCartney performance of "Live and Let Die" at San Francisco's Candlestick Park McCartney. With stereoscopic 3D and ambisonic audio, you feel like on the stage with the band – if only we didn't have to wear VR headsets (we'll get there in the future).
With the new round of funding and competition from a host of other virtual reality production shops, expect a lot more from Jaunt in the near future.
Emory Craig is a writer, speaker, and consultant specializing in virtual reality (VR) and artificial intelligence (AI) with a rich background in art, new media, and higher education. A sought-after speaker at international conferences, he shares his unique insights on innovation and collaborates with universities, nonprofits, businesses, and international organizations to develop transformative initiatives in XR, AI, and digital ethics. Passionate about harnessing the potential of cutting-edge technologies, he explores the ethical ramifications of blending the real with the virtual, sparking meaningful conversations about the future of human experience in an increasingly interconnected world.