As the world grapples with the meteoric rise of conversational AI, Italy became the first country to ban ChatGPT. According to The Verge,
The country's Data Protection Authority, the GPDP, issued a press release this morning saying that the company lacks lawful justification for the collection of users' personal information. The GPDP says that OpenAI also has no mechanism in place to stop underage users accessing the service, which "exposes minors to absolutely unsuitable answers compared to their degree of development and self-awareness" (translation via Google).
Earlier this year, the GPDP forced the AI avatar app, Replika, to roll back its features (especially the erotic role-play that some were using it for) due to privacy issues and access by children. Its concerns over ChatGPT are similar; parent company OpenAI suffered a data breach on March 20th, and the AI tool is easily accessible by minors, even though its Terms of Service state that it is limited to users aged 13 and above.
We've already seen other calls to slow down or temporarily halt the development of conversational AI, including this week's Open Letter, signed by many leaders in AI and the tech industry.
Italy's Ban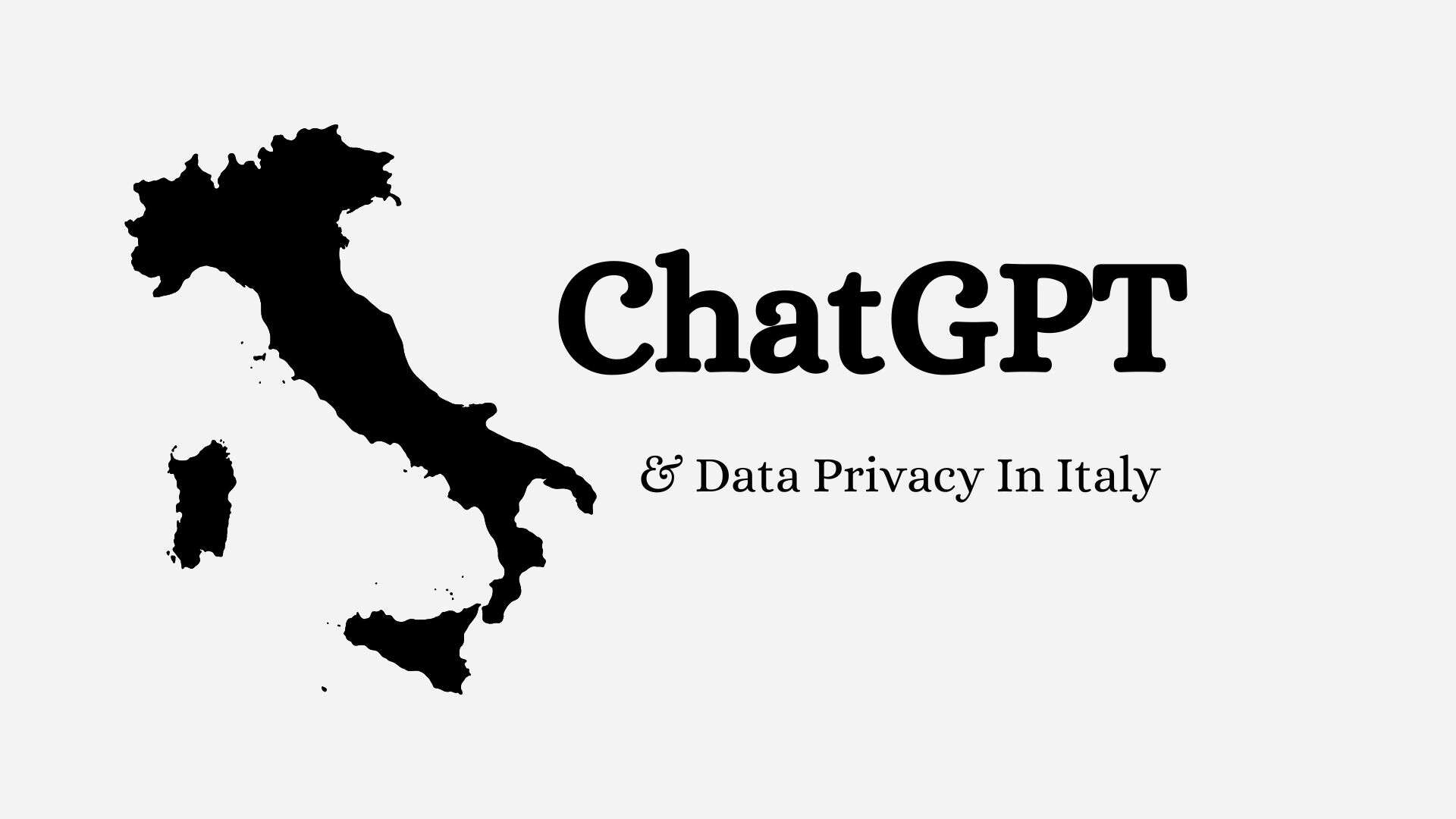 Surprisingly, Italy has been moving much quicker than the rest of the EU when it comes to AI developments. According to Politico,
The authority said the company lacks a legal basis justifying "the mass collection and storage of personal data … to 'train' the algorithms" of ChatGPT. The company also processes data inaccurately, it added.

ChatGPT also suffered a data breach and exposed users conversations and payment information of its users last week, the Italian authority said. It added OpenAI does not verify the age of users and exposes 'minors to absolutely unsuitable answers compared to the their degree of development and self-awareness.'
OpenAI has grown so rapidly it doesn't even have an office in the EU, but we suspect that will change in the near future. Italy's GPDP gave the company 20 days to respond to its plans for compliance or incur penalties that could reach 20 million euros or 4% of its global revenue.
While the ban in Italy is immediate, we could still access ChatGPT today when routing our request through a VPN in the country. The only other countries where ChatGPT is not accessible are China, North Korea, Russia, and Iran. But that's due to OpenAI's decision not to make ChatGPT accessible in those locations.
Will others follow Italy's lead?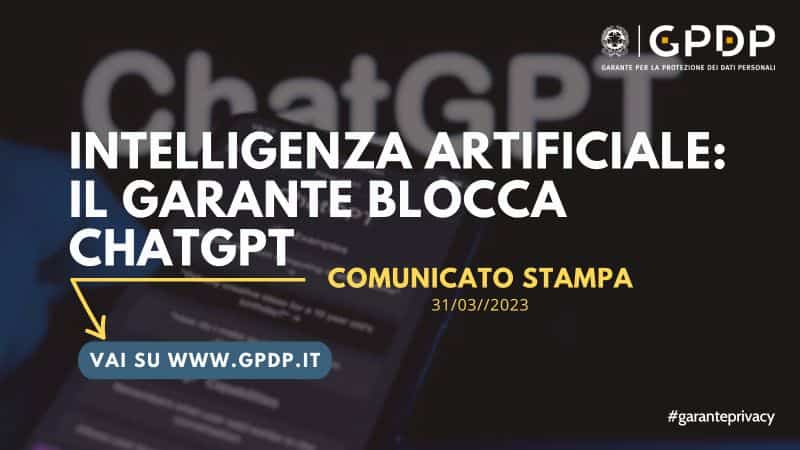 While we debate a ban on TikTok in the United States due to concerns over Chinese access to the data of American users, it's hard to imagine OpenAI becoming a target. The tech industry is too entrenched in the States, and as it stands, Meta and other social media companies hold far more personal data than OpenAI. In addition, Italy's GPDP has taken an aggressive stance on protecting minors and – especially in the case of Replika – has concerns over the impact of technology on emotionally vulnerable users. That latter point almost never comes up in discussions over how technology affects users in the States.
The Irony in Banning ChatGPT
Of course, AI is embedded everywhere in Italy, just as it is in so many other countries in the digital era. It shapes the social media streams of Italian users and the recommendation lists that are nearly ubiquitous on online platforms. And it is unclear if the ban applies to OpenAI's GPT availability (albeit somewhat scaled back) through Microsoft's Bing Search engine. But the crucial difference for Italian regulators is that OpenAI's ChatGPT doesn't work behind the scenes but is freely available to users of any age. It will be interesting to see if any other countries follow suit or if there are further calls for a temporary pause in AI development in the coming weeks.
The European Parliament is developing regulations but has been bogged down by the dual nature of ChatGPT. As Politico noted,
The technology has already upended work done by the European Commission, European Parliament and Council of the EU on the bloc's draft artificial intelligence rulebook, the Artificial Intelligence Act. The regulation, proposed by the Commission in 2021, was designed to ban some AI applications like social scoring, manipulation and some instances of facial recognition.

The catch? ChatGPT can serve both the benign and the malignant.

This type of AI, called a large language model, has no single intended use: People can prompt it to write songs, novels and poems, but also computer code, policy briefs, fake news reports or, as a Colombian judge has admitted, court rulings.
Ah, life was so simple a few months ago. Now, AI is no longer a one-dimensional evil villain out to scan our faces and manipulate our lives; it can also be a catalyst for human productivity and creativity. The Italian decision didn't address those elements, but the complexity of the issues will surely come up again.
As with nearly everything we cover in AI, this is a developing story, and we will update as we learn more.
Emory Craig is a writer, speaker, and consultant specializing in virtual reality (VR) and artificial intelligence (AI) with a rich background in art, new media, and higher education. A sought-after speaker at international conferences, he shares his unique insights on innovation and collaborates with universities, nonprofits, businesses, and international organizations to develop transformative initiatives in XR, AI, and digital ethics. Passionate about harnessing the potential of cutting-edge technologies, he explores the ethical ramifications of blending the real with the virtual, sparking meaningful conversations about the future of human experience in an increasingly interconnected world.