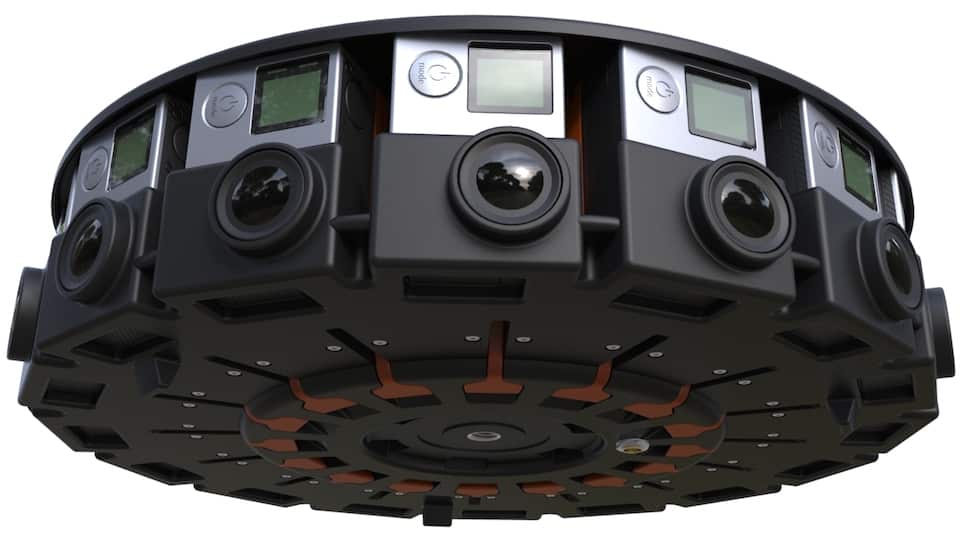 Google's Virtual Reality strategy has been a mixed bag. With Google Cardboard, they brought VR to a global audience of students and educators, along with 1.1 million readers of The New York Times. And they partnered with GoPro in developing Odyssey, a crazy looking 16 camera rig using Google's VR platform, Jump.
But Google has languished behind when it comes to VR headsets. Cardboard is innovative, but it's literally made of cardboard. While an inexpensive device may be the best approach in the long run, Samsung, Oculus VR and HTC are moving quickly to corner the VR market. The three are moving to grab the hardware and VR content creation areas – which would be devastating for Google.
Google's New Virtual Reality Strategy
Google is setting up a new VR division and put Clay Bavor, their VP for Product Management, in charge. Bavor oversaw Google Apps, including Gmail, Drive and Docs. As Business Insider notes, there's a real urgency for Google to move quickly here – Facebook. Facebook has over 400 people working on virtual reality.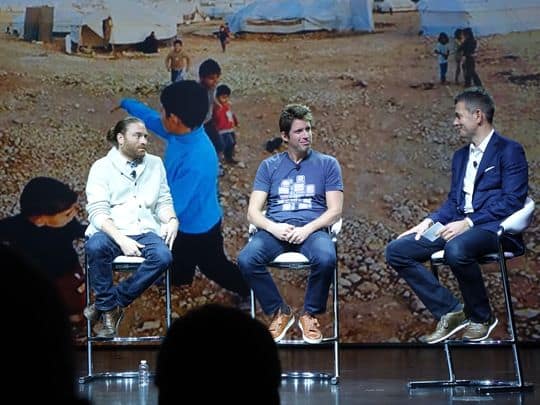 At CES 2016, YouTube's Robert Kyncl made it clear that Google wants to control the entertainment video content space:
Kyncl spent a large portion of his keynote at the Consumer Electronics Conference in Las Vegas talking about the role of virtual reality in digital video, inviting GoPro CEO Nick Woodman and Vrse VR director Chris Milk on stage to talk about how the three companies have worked together to change "the future of immersive storytelling."

GoPro and Google partnered on a new VR camera last year, and Vrse made the video that prompted Google to send Cardboard to all New York Time's subscribers.

Kyncl's overall point during his Q&A session was that virtual reality is the future of digital video, YouTube will be the place to host that video, and that Cardboard will be the easiest way to view it.
While Oculus and HTC may grab the high-end market, the advertising dollars are in everyday content – what YouTube controls now. Whether Bavor's move means the development of something to replace Cardboard remains to be seen. But in 2016, it's clear that the VR stakes are much higher than when Cardboard first appeared.
Google's Secret Weapon
Google's ultimate weapon may be their investment in Magic Leap. Video demos from the secretive company are rare, product demos nonexistent, and there's little word of their plans. Except that Magic Leap wants to build "millions" of devices. A self-contained VR device that works by beaming media content into your eye would be a game-changer. And it could make Oculus VR with its cables and high-end PC requirements look like a poor second cousin.
That may be years down the road but one thing is clear – the virtual reality race is on.
Emory Craig is a writer, speaker, and consultant specializing in virtual reality (VR) and artificial intelligence (AI) with a rich background in art, new media, and higher education. A sought-after speaker at international conferences, he shares his unique insights on innovation and collaborates with universities, nonprofits, businesses, and international organizations to develop transformative initiatives in XR, AI, and digital ethics. Passionate about harnessing the potential of cutting-edge technologies, he explores the ethical ramifications of blending the real with the virtual, sparking meaningful conversations about the future of human experience in an increasingly interconnected world.