Google Daydream View – the new VR headset – arrived today and we're not the only ones who are pleased. Reviews on the Web are very positive, with a couple of exceptions. You can find our take on Daydream View, the initial content available, and Google's new pop-up store in New York at Google Daydream View VR Headset. Below are three reviews that capture the general reaction.
The view from The Verge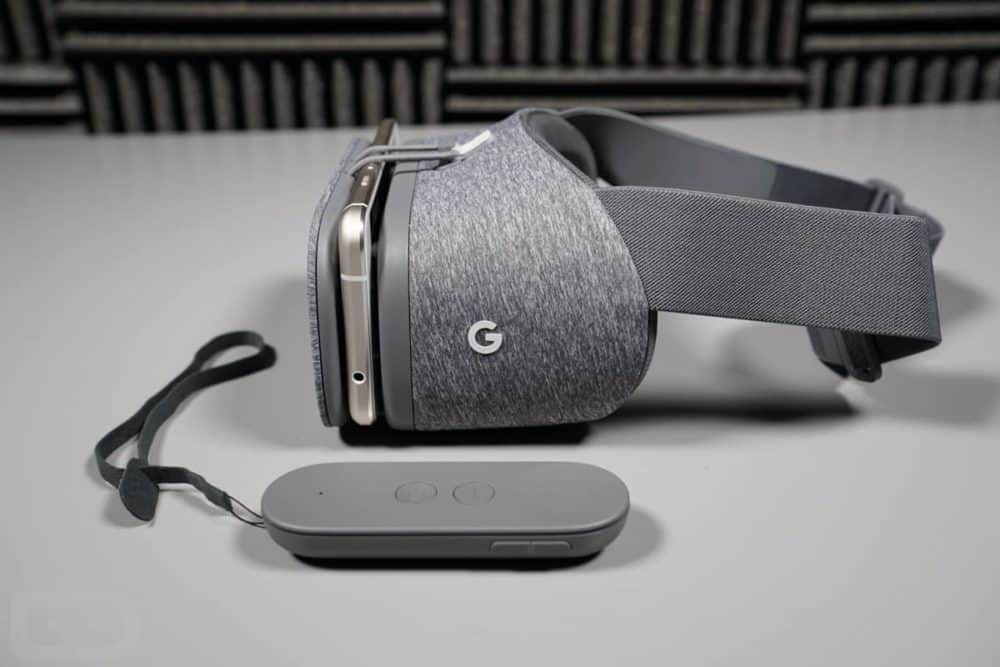 Adi Robinson in The Verge sees Google Daydream View targeting two different groups. Consumers are still on the fence about diving into virtual reality. It's one thing to play around with Google Cardboard, but another to purchase a new tech device. Especially when VR is in its infancy. And content providers are still looking for incentives to create immersive experiences. Up to now, Facebook has been the single largest source of funding and their focus is on Oculus Rift.
While Google's platform is still more potential than reality, the goal ". . .seems well within reach."
. . . the View offers a great core experience without a major investment of time, money, or effort — a truly casual kind of virtual reality. This provides breathing room that mobile VR, including the early Daydream catalog, still needs.

Google has promised over 50 Daydream apps by the end of the year, similar to what Sony's promised for PlayStation VR. Today, it's listing 25 launch apps, split evenly between games and non-game experiences. I was also able to launch Cardboard apps on my Pixel and use them with the View, expanding the overall options.
The entire design avoids the intimidation factor – a real plus for a device you literally wear on your face.
The whole design, which could almost pass for an airplane sleep mask, avoids looking ostentatiously high-tech or intimidating. Wearing any VR headset around other people is still awkward, but with the View, I feel a little less like somebody bringing their desktop computer to a coffee shop.
That doesn't mean you're going to see people wearing it on public transit (at least not NYC public transit). But it might become more commonplace around the office. And you're going to see students making wider use of it. College campuses are much more flexible than work environments and students gravitate toward emerging technologies. Assuming, of course, that enough of them go for the Pixel phone.
The TechCrunch take
TechCrunch's Lucas Matney also focuses on the comfortable design of the headset. As he memorably notes, he has more sweaters that remind him of the device than tech gadgets. With its fabric covering, it's meant to be simply ". . . an extension of your phone's capabilities."
That's incredibly compelling for consumers who tend to shy away from tech devices that do not have a clear purpose. Adding immersive capability to your phone for $79 is hard to resist. You can pay that much just for a cover for your phone.
And Matney argues that the technology behind it is a serious improvement in our mobile VR experience. Google got the latency down to the point where it's no longer tiring. We might actually get past the idea that we can only do VR for 5-10 minutes.
In Android Nougat, Google has employed some software wizardry that brings Daydream-ready phones head-tracking latency below 20ms which is about as good as it needs to be to keep VR comfortable for longer stretches of time. My longest sessions ended because of the phone overheating, not from any sort of queasiness.

A big part of the Daydream system is its emphasis on being frictionless. Unlock your phone and drop it in the headset. You're done. Navigate to an app that looks cool and click download. You're good. Everything is always just a couple of steps or button clicks away and that design ethos of quick access is baked into this system and the hardware it couples with.
Matney is right – this is a nearly frictionless mobile VR headset. Google has focused on the consumer experience, ditching control pads, and connection plugs. Drop your phone into the device, pick up the hand controller, and enjoy. It just works.
The counter view
There are a few negative reviews similar to Raymond Wong's article in Mashable. Google Daydream View falls short on both content and design. It's version 1.0 of what mobile VR headsets should be.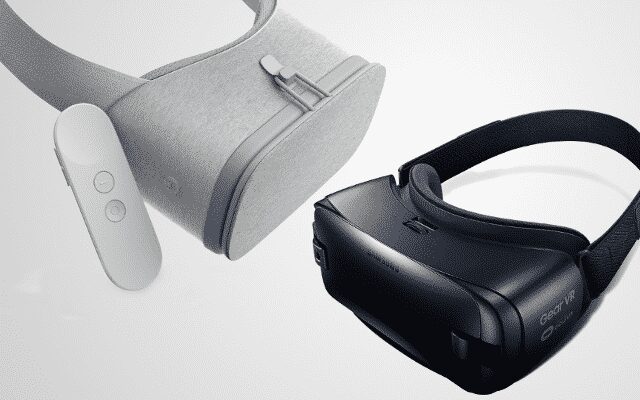 Comparing the fabric-covered Daydream View to Samsung's hard plastic Gear VR, Wong says,
As for cozy, I can't say I entirely agree. Though Daydream View is about 57 percent lighter (without phones) than the Gear VR it's not noticeably lighter during actual usage. And while the face pad (the padding between your face and the lenses) is soft as well, it also lets in quite a bit of light around the nose region — something you definitely don't want to happen when you're looking at virtual dinosaurs or immersing yourself in 360-degree videos on YouTube.

I also don't love how the Pixel and Pixel XL (the only two phones that currently work support Daydream) stick out between the front flap and the headset. It's just not sleek looking at all.
Raymond Wong is one of the few to comment on the fit issue around the nose. In our use of Daydream View, we have found it incredibly comfortable but it does let light in along the bottom. And that can be a distraction in some immersive content. This is especially true for passive VR experiences such as watching a museum creature come to life. It's less of an issue with interactive experiences as you're too engaged with the virtual space to notice.
Google Daydream – the future
We're enthused about Google's VR initiative. It's a major step beyond Gear VR without requiring the bank balance hit of Oculus Rift and HTC Vive. Sony is the only other vendor in this middle space with PlayStation VR. But the focus on gaming may make it difficult for Sony to capture a large segment of the business or education markets.
But a challenge remains: will everyone will adopt Google's Daydream standards? Samsung's on board, but what about Apple? If the latter goes its own way, we may soon be in a world of competing VR platforms. That would be like returning to the old Windows versus Mac debate. We always loved the ads, but not the dilemma.
And if dual platforms are in our VR future, content may not be device agnostic. No one wants to go there again.
In short, Google Daydream is a major development for virtual reality. Version 2 should resolve the fit issue and the device will be a draw for content developers. The big question now is whether Google's Daydream standards will become the standard for virtual reality.
Google pulled off that feat a long time ago when it came to search. You know who you use. But dealing with virtual reality is a whole other world. Over the past year, we've talked a lot about VR devices. But the real battle ahead may be over VR standards.
Emory Craig is a writer, speaker, and consultant specializing in virtual reality (VR) and artificial intelligence (AI) with a rich background in art, new media, and higher education. A sought-after speaker at international conferences, he shares his unique insights on innovation and collaborates with universities, nonprofits, businesses, and international organizations to develop transformative initiatives in XR, AI, and digital ethics. Passionate about harnessing the potential of cutting-edge technologies, he explores the ethical ramifications of blending the real with the virtual, sparking meaningful conversations about the future of human experience in an increasingly interconnected world.