If one thing is clear from this year's F8 conference, Facebook is determined to shape the future of VR to its own designs. We've watched virtual reality grow from a sideshow right after the purchase of Oculus to a massive presence at this week's conference. Of course, everything this year is a bit of a sideshow in light of Facebook's privacy debacle, but that's another story – and one that won't disappear anytime soon. If you're interested in watching Mark Zuckerberg's two-hour keynote quickly – with all the mea culpas included – Engadget has helpfully condensed it to a quick 15-minute video.
The future of VR – better headsets and highly social
Of course, F8 brought us the release of Oculus Go, Facebook's new portable VR headset (we'll have our review next week). It's shipping without pre-order and no reports of supply issues (as of today).
The more impressive standalone unit, project Santa Cruz should be out within a year. Santa Cruz will offer six degrees of freedom (6DOF) which will provide a much more immersive experience. That will come at a cost, and we'll see what the market decides. But the $199 price point of the Oculus Go is definitely attractive and should help popularize virtual reality with the general public.
But two other developments reveal how Facebook sees the future of VR.
The Oculus "Half-Dome" Prototype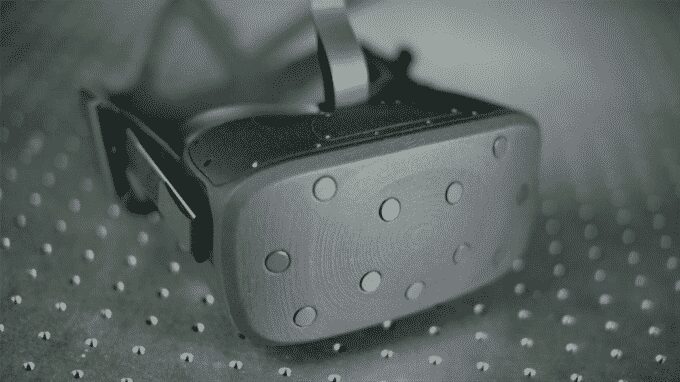 Facebook didn't demo this VR headset project but showed images of an HMD with a significantly wider field of view than Rift or Vive – expanding the FOV from 100° to a 140°. That doesn't match what the Pimax Kickstarter project promises, but clearly, Facebook noticed the excitement (and funding?) Pimax generated. We're actually surprised Facebook – or someone else – hasn't swooped in and bought them yet.
But the hardware improvements Facebook is experimenting with include more than a wider FOV, which would end our tunnel vision experience that we currently accept as the gold standard for high-end VR. Half Dome is the first HMD to utilize mechanical components to shift the focal point of your VR experiences.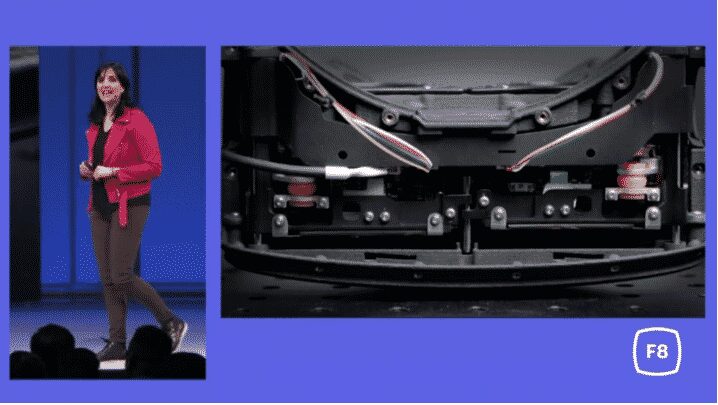 From TechCrunch,
Oculus says they have been able to achieve variable focus in one of their newest prototypes by physically moving the screens inside the headset to accommodate the different depths of field. It works similarly to the auto-focus function in cameras, but won't cause any noise or vibrations for users, the company says.

Oculus has talked about a lot of advances toward displays like this on the research side, but this shows how close to the real-deal they are with a headset that integrates the technology without increasing the bulk of current Oculus hardware. While Oculus has devoted much of its public attention on prototypes to standalone headsets, "Half Dome" showcases some big changes that will move the dial on the highest-end VR headset displays.
It will be a while before something like Half Dome is available. And as ArsTechnica noted, there are lots of questions on how it actually works. But it promises to ease the strain of a fixed focal point in VR, making virtual experiences much more comfortable. And while no one is saying it now, it may help on some of the accessibility issues.
Highly realistic Social VR
We've said it often enough – Facebook didn't buy Oculus to have people sit around isolated in their own headsets. The platform has always been about people connecting with one another – though it doesn't work out the way everyone anticipates (fake news? Russian influence? Cambridge Analytica?). The developments in social VR are the future of Facebook (and possibly all social media).
The rapidly increasing realism of Facebook's avatars is remarkable. They've gone from static blue shapes to highly customizable virtual entities in the span of a few years.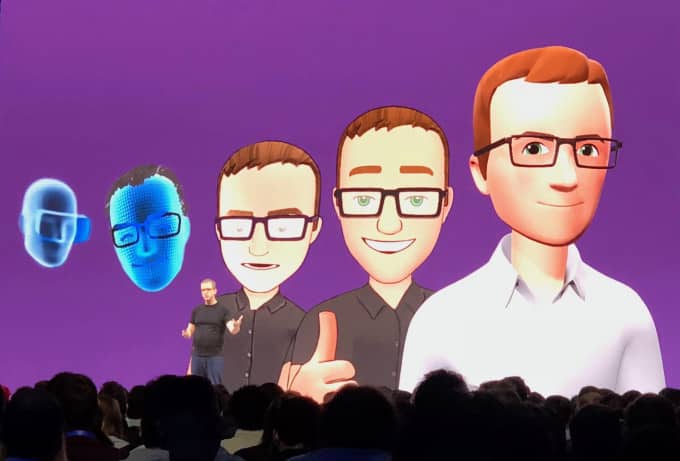 But more remarkable were the F8 demos of where they'll be in the near future – animated and photo-realistic versions of yourself in virtual environments. Eventually, you'll find a real-world version of yourself in VR – not a Second Life version but you are you currently appear through social media.
And when we reach that point, Social VR will revolutionize gaming, entertainment, and education in ways we cannot begin to imagine.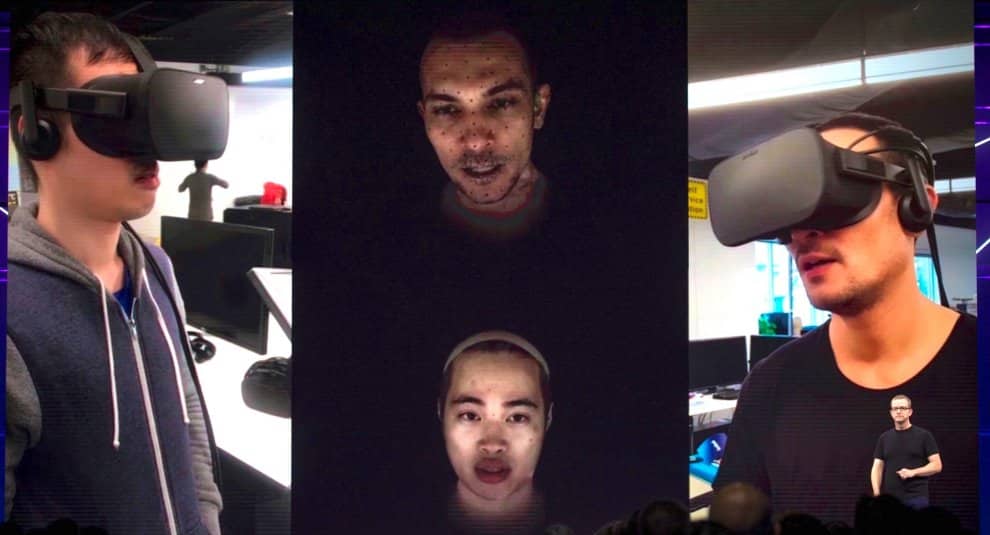 Of course, as Josh Constine points out in TechCrunch, Facebook's detailed avatars are only available via Oculus – ie., Facebook. It's not at all clear that they have any plans to roll this out on competing platforms.
Lastly, One Innovative (and Possibly Creepy) VR Feature
To wrap up, Facebook showed off something called – wait for it – VR Memories. There's no timeline on this experimental feature which uses your childhood photographs to create a virtual experience of your childhood home. Right now, it's roughly done with a pointillism effect to fill in the gaps between photographs. But as Danny Paez remarks on Inverse, it's also "creepy as hell."
We will eventually experience our own past in virtual reality. The question is: are we ready for it?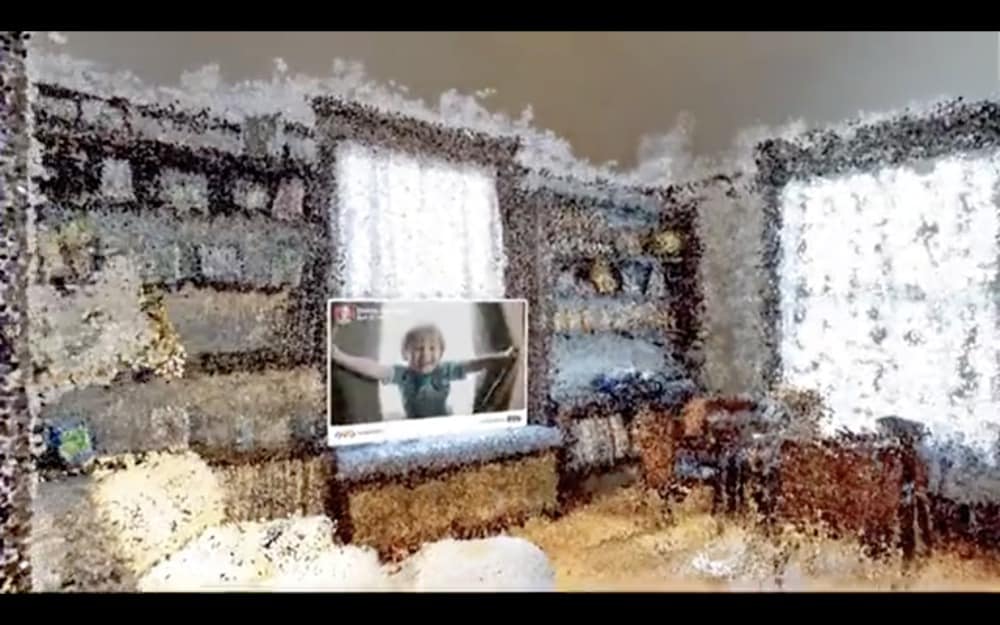 Don't brush this aside as an FB gimmick too quickly. Most likely, your childhood took place in the pre-Smartphone era. That means there are far fewer photographs of you growing up than kids today where everything is photographed and videoed. For the next generation, it will be easy to reconstruct environments from the past.
Especially once we throw some 360° video into the mix.
Yes, the future of VR will include the option to step back and see our younger self. At Stanford, Jeremy Bailenson and others are already exploring the impact of virtually experiencing your future self. It's both fascinating and unnerving to think about what happens as the permanence of time begins to break down in virtual reality.
More to come
We'll follow-up with more highlights from F8 on the future of VR. And of course, Google's I/O event is around the corner. Grab a chair – preferably a swivel one – and hold tight. Our virtual future is approaching like a bolt of lightning.
Emory Craig is a writer, speaker, and consultant specializing in virtual reality (VR) and artificial intelligence (AI) with a rich background in art, new media, and higher education. A sought-after speaker at international conferences, he shares his unique insights on innovation and collaborates with universities, nonprofits, businesses, and international organizations to develop transformative initiatives in XR, AI, and digital ethics. Passionate about harnessing the potential of cutting-edge technologies, he explores the ethical ramifications of blending the real with the virtual, sparking meaningful conversations about the future of human experience in an increasingly interconnected world.