Flyview is the new tourist attraction where you'll find yourself flying over Paris in Virtual Reality. Not that the city is lacking for birds-eye perspectives – you already get incredible views from the Montparnasse tower, the Place de la Concorde Ferris Wheel, the obligatory trip up the Eiffel Tower or, my favorite, staring at the city from the perspective of the gargoyles on the top of Notre Dame.
But those are stationary views and as tourist attractions – seemingly every large city has its observation decks – they may eventually give way to doing it in Virtual Reality. VR could disrupt tourism the same way the Web transformed how we read books.
Flyview's Paris in Virtual Reality experience
Leaving aside the larger issues for the moment, what's mind-boggling is the scale of Flyview's installation. 50 Samsung Gear VR headsets (they recently upgraded to HTC Vive headsets) and custom-made motion pods are set up in a 1,000 m² (11,000+ sq. ft.) space near the Opéra Garnier.  That's far beyond the typical virtual reality arcade arrangement of 10-20 HMD's and a collection of swivel chairs. We've never seen more than 20 in any of the installations we've experienced.
Here's a three-minute 360° video of the experience (en français):
They filmed the main monuments with drones (getting permission from the City of Paris to do this was itself an achievement), creating a high-res 360° VR experience. And the pods are designed with handholds (they look a little like flying jetpacks) to help you keep your balance. Their FAQ notes that fear of heights could pose an issue and suggest that you opt out if that's the case. 
The sessions only last 15 minutes, which is a lot of tickets to sell. Looking at the current bookings for the next few weeks, they're probably running at 50% capacity (though that's just a guess).
There's a bit of whimsy in the design of the space. It has echoes of an airport departure gate (thankfully sans the security lines) with flight attendants and check-in desks. And the experience begins with a nice design touch – you virtually ascend through a cylinder tube in the ceiling of the facility and out into the City.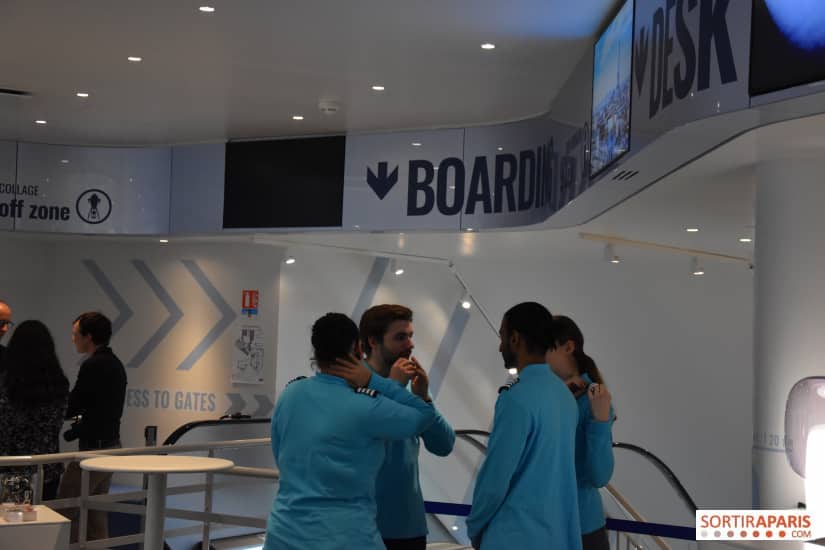 The Google Earth VR alternative
Of course, for the past few years, we've been able to fly around Paris in Virtual Reality with Google Earth VR. And indeed, the entire world. It's the free version of flying around monuments, cities, parks, and mountains – assuming you have the VR hardware. Of course, much of Google's platform is not high-res (though the major cities are covered and you can drop into Street View). And it continues to improve with updates every three months or so.
With Flyview charging 15 Euros for a 15-minute experience, this seems like the business model of the early Internet cafe. It will last until everyone can do the experience at home. But with the cost of high-end VR headsets being what they are, projects like Flyview have a promising future over the next few years.
Tourism through Virtual Reality
Some of the fiercest debates in my classes come when students consider the impact of virtual reality on tourism. Many of my students come from countries where the hard currency of visitors is the lifeblood of the economy. And they fear tourists will opt for virtual experiences over the cost and challenges of travel. Others are from countries where tourism could take off – if only people knew more about their culture and history. They see VR as an advantage, encouraging tourists to visit (drop into Street View, that city actually looks like fun to visit).
This is just one of the many questions over the unintended consequences of Virtual Reality that we can't answer at this point (but it cuts close to the bone for students who are immigrants). it's always easy to see the impact of technology in hindsight – just look at the Interstate highway system and population dispersion.
If you want to see Paris in Virtual Reality, Flyview is a well worth a look. Ironically, you need to be in Paris to experience it (at least for now). However, we may see a number of arcade-style tourism experiences spring up over the next few years.
Until we're all sitting in our living rooms with our Ready Player One headsets.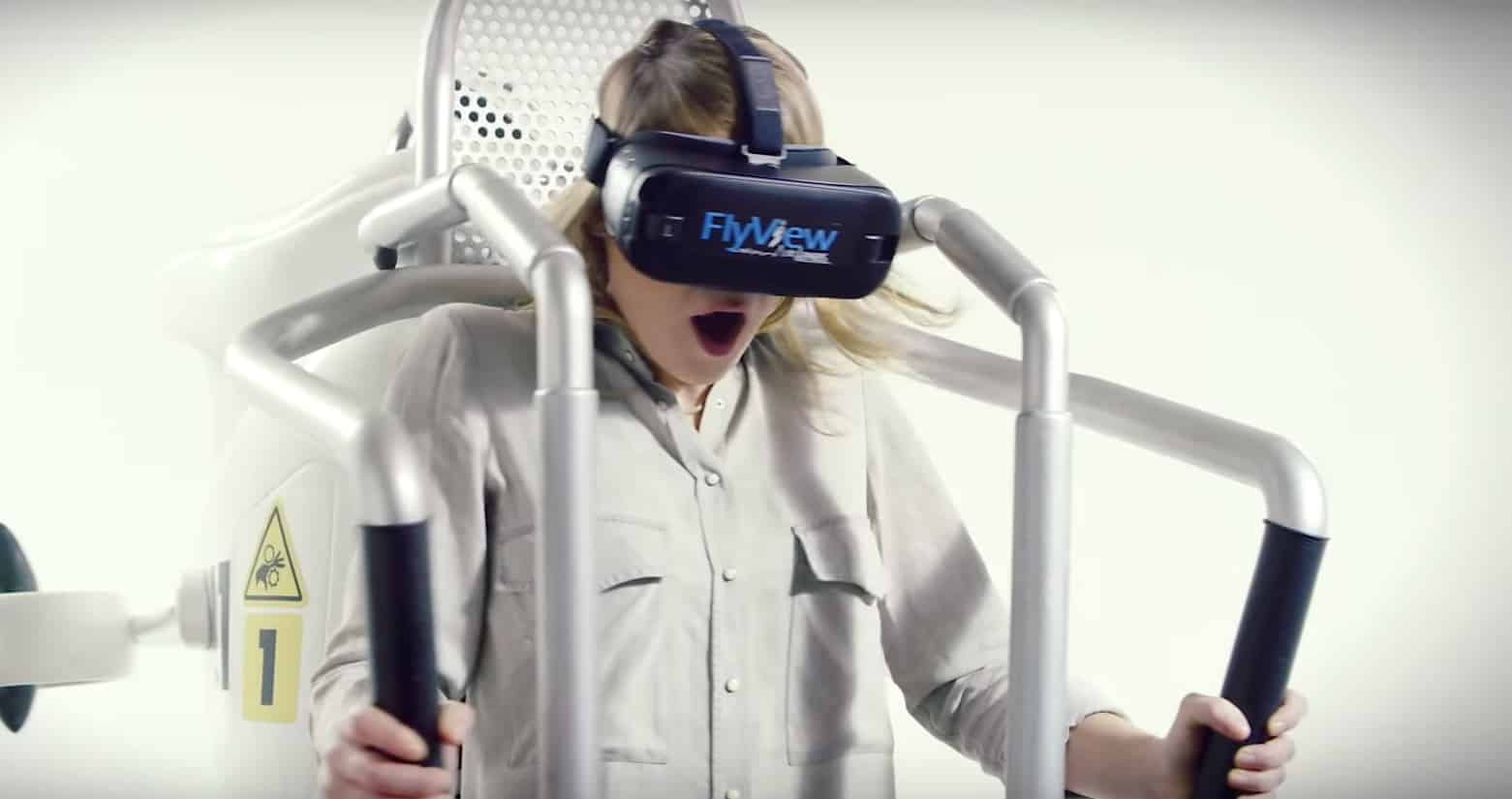 Emory Craig is a writer, speaker, and consultant specializing in virtual reality (VR) and artificial intelligence (AI) with a rich background in art, new media, and higher education. A sought-after speaker at international conferences, he shares his unique insights on innovation and collaborates with universities, nonprofits, businesses, and international organizations to develop transformative initiatives in XR, AI, and digital ethics. Passionate about harnessing the potential of cutting-edge technologies, he explores the ethical ramifications of blending the real with the virtual, sparking meaningful conversations about the future of human experience in an increasingly interconnected world.