Every year, we do our festival review of the VR films (or 360 videos) at the Tribeca film festival. This year, the VR experiences in the Cinema360 program are a mixed bag. They range from compelling projects to others that fail to take advantage of the format's potential. We did an overview of the program last week, and today we'll highlight a few of the outstanding experiences.
The Cinema360 program is only online for a few more days – to April 26th – so see it now while you can. We've lost the real-life experience of being at Tribeca due to the Coronavirus, frustrating for us since it's right down the street. But it's far worse for the artists who made it into the program this year only to hear that there would be no on-site event.
The Festival was incredibly generous to both the artists and the audience in putting the entire Cinema360 program online. The Coronavirus may have us trapped in our homes and apartments (some of which are exceptionally small in NYC), but at least we have innovative cinema and VR films to take us to other realms.
A quick comment on the hardware/platform challenges. We've heard from several people who were unable to access the 360 video experiences. Unfortunately, Oculus has a deeply fragmented set of HMDs, and unless you have access to the Oculus TV app, you'll have to wait until the projects appear elsewhere.
Our Festival Review for 2020
Instead of covering all 15 projects, we'll organize our Festival review by highlighting one project from each of the four programs. Some were exceptional and easily stood out. In other sections, we took what we saw as the top two in the group. All of them are worth experiencing before the online program closes.
So let's dive in. The four curated programs are organized around the following themes:
Dreams to Remember
Seventeen Plus
Kinfolk
Pure Imagination
Program 1: Dreams to Remember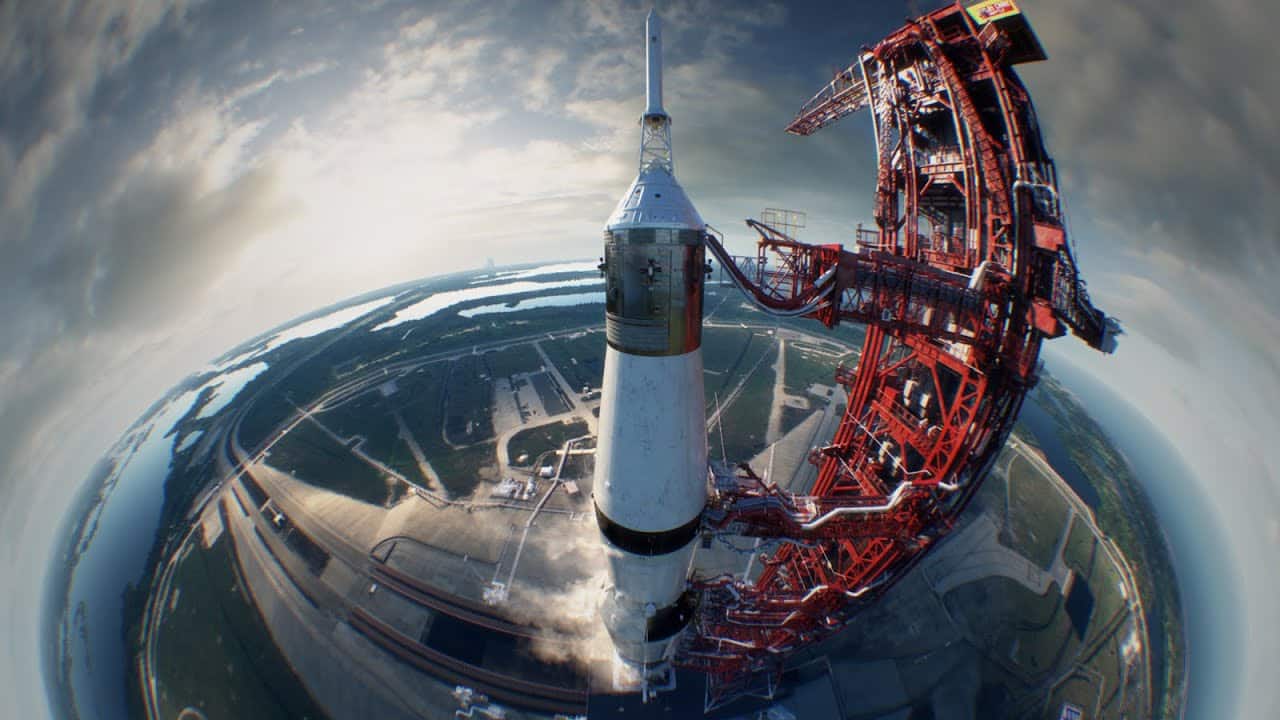 We'll begin our Festival review with Program 1 which concentrated on "dreamlike experiences." Two projects in this section tied for the best in this group.
Best Projects: First Step and Rain Fruits
First Step covers our journey to the moon in the Apollo missions. It misses by coming off more like a documentary (but sans the drama of the real-life landings) than anything dreamlike. But we love the way it integrates content from flat video and images into the immersive experience. There are scenes where you have to remind yourself that no one was carrying a 360 camera during the actual missions to the moon. 
Rain Fruits is a moving story of a young boy from Myanmar who migrates from his home (where the rain creates what he refers to as rain fruits) to the streets of South Korea. Working, fired, homeless, working again, and then laid off, it echoes the situation of so many transient workers around the world. The depressing story is counterbalanced by the beautiful visual renderings and the poetry of the narrative. 
Program 2: Seventeen Plus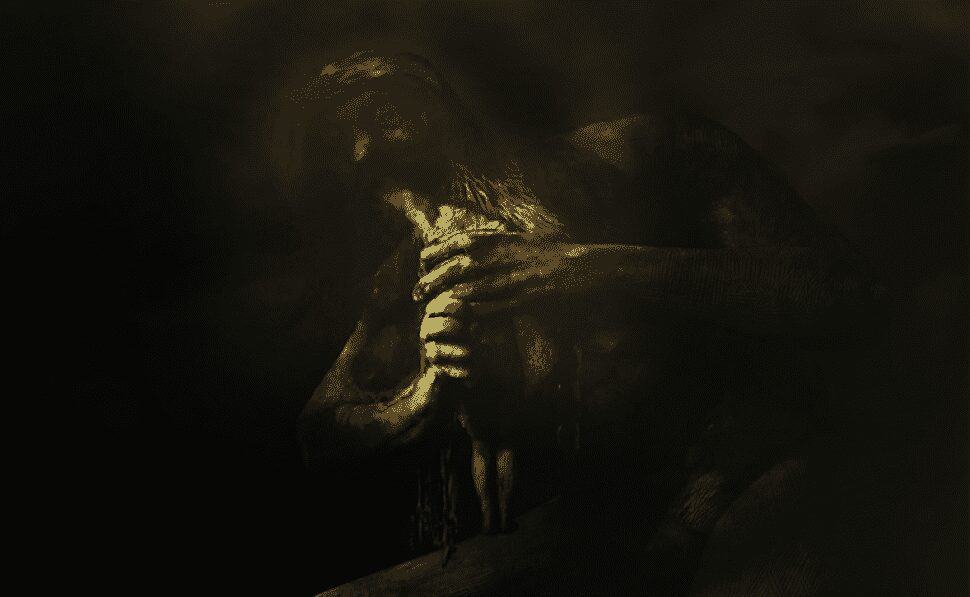 The curatorial vision behind Program 2 makes this the strongest section of the Cinema360 work. The four projects here are "mind-bending narrative experiences" and powerful examples of VR film-making. Again, two projects stand out.
Best Projects: A Safe Guide to Dying and Saturnism 
A Safe Guide to Dying, is difficult to go through, especially if you have ever known someone who was suicidal. But it's a powerful, if dystopian, piece that embraces the medium. So much so that it will make you question just how realistically we should render death in virtual reality. The distance in the screen on the wall is gone and in the virtual world, you can be close. Maybe too close.
The other excellent project in this collection is Mihai Grecu's Saturnism. As the description notes, it's based on the famous painting by Goya.
Step inside one of the darkest paintings in the history of art: Goya's Saturn Devouring His Son. You will find yourself alone with mad Saturn himself in the cold and gloomy landscape.​ ​Saturnism ​is a visceral and primitive 360 experience.
And it is everything you'd expect from being immersed in the painting – an unsettling environment, gruesome scenes, and visceral experience. You feel like Goya would have loved it.
If there's an issue with Saturnism, it's that nothing is surprising in the piece. A minute in, and you can surmise the ending. But it leverages the potential of 360 video, and you wonder what it would be like as a 6DoF experience where you had full freedom of movement in a virtual space.
Virtual blood splattered over the lens of my headset. It almost felt like I had slipped back into Half-Life; Alyx.
We've always been intrigued by the possibilities of reinterpreting traditional art in virtual reality (yes, we're tired of reading explanatory labels on museum walls). There are other interesting examples outside the film festival circuit, including the innovative VR work at the Dali Museum in Florida.
Program 3: Kinfolk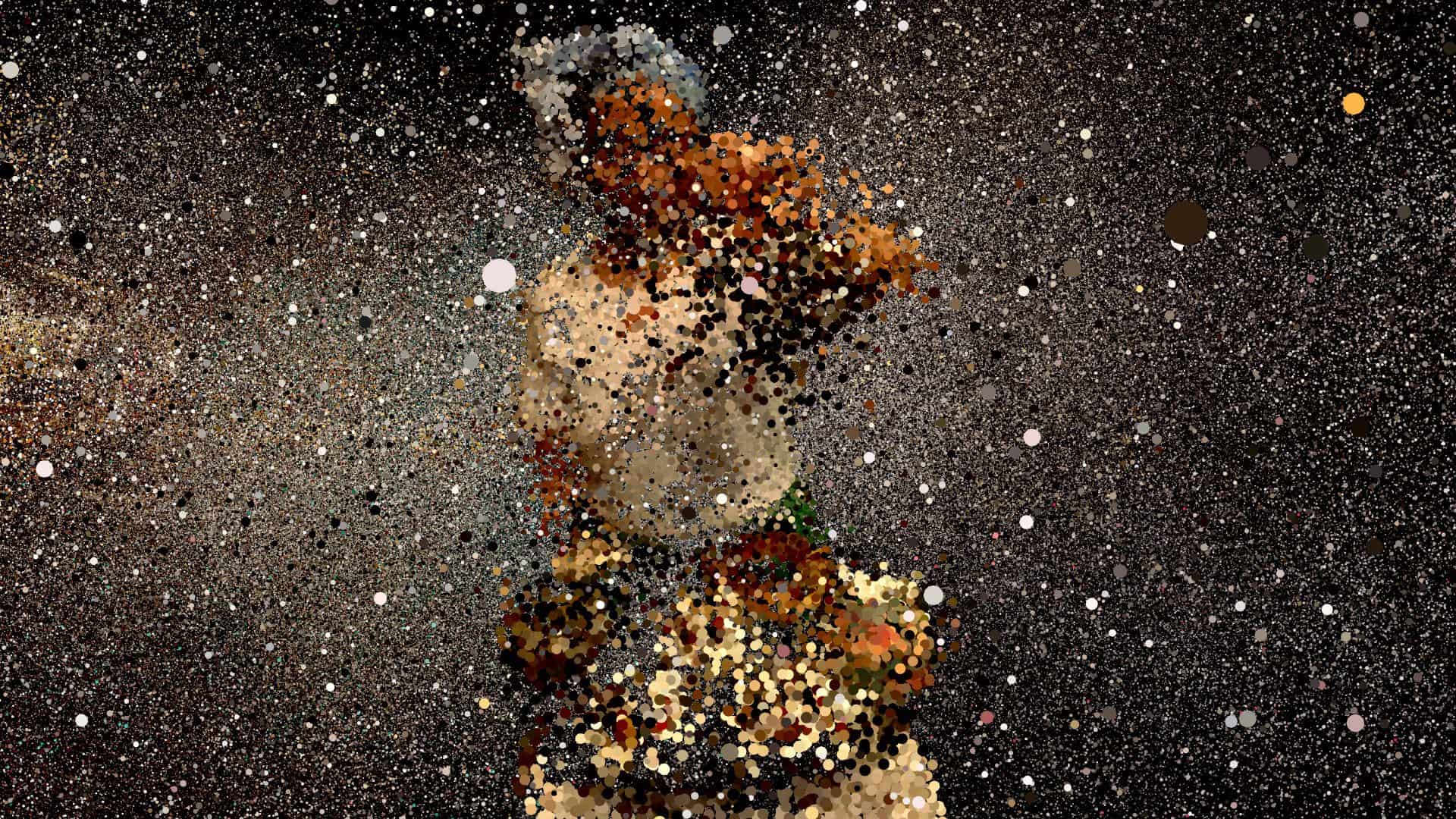 This part of the Tribeca Film Festival Cinema360 program gathers together projects on homes and families. The Taiwan project, Home, used an effective 360 video technique of placing you in an older person's shoes. But an otherwise good project undermines the sense of presence when you look down and don't see your body, but an empty wheelchair.
Best Project: Ferenj
The best project in this group was Ainslee A. Robson's Ferenj, which is ". . . a visual dialogue between memory, reality, and the digital."  Beautifully rendered and scripted, it explores the complexities of a young girl growing up with an Ethiopian-American mixed-race identity.
Program 4: Pure Imagination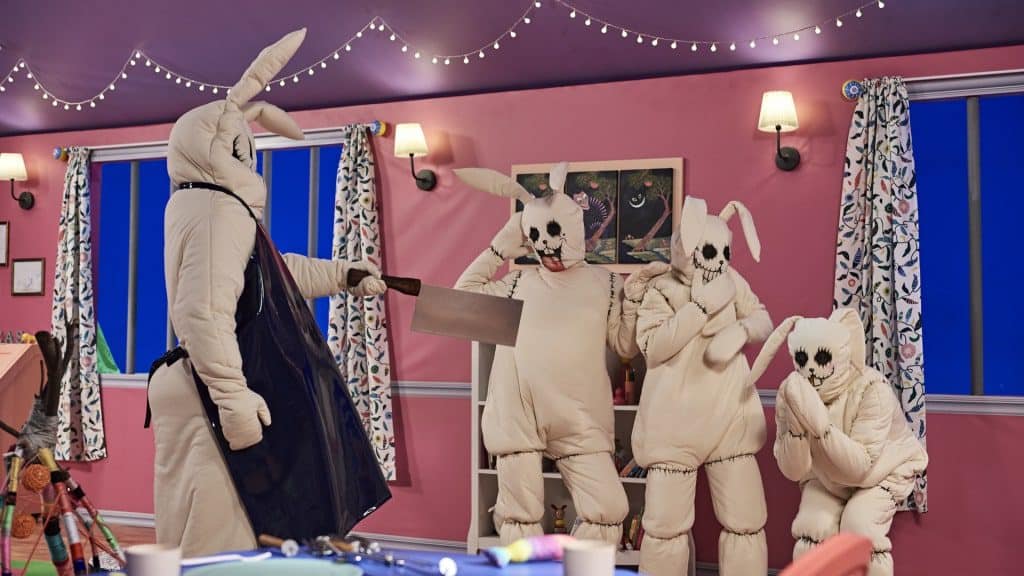 The last section of our festival review covers Part 4 which gathered "stories of innovation and illusion." One of the projects, Tale of the Tibetan Nomad, is a beautiful story though you wonder if much was gained by shooting in a 360 format. 
Best Projects: Lutaw and Attack on Daddy
Again, we'll single out two VR projects in this group. Sung Sihup's Attack on Daddy is delightful and compelling even if it has the feel of a student project. The shifts in the scenes (first you're the character, then you're watching the character) are jarring, but it makes creative use of VR to trap you inside a child's dollhouse. You really don't want to be there when the other toys come to life.
The other work of note here is the short animation film, Lutaw, made in partnership with Oculus VR for Good series and the Yellow Boat of Hope charity. It covers the inconceivable but real-life situation of providing transportation for children in the Philippines that had to swim to school every day. Now you can quit feeling bad about your quarantined life during the Coronavirus.
Festival Review Notes And Our Favorite
One noticeable point this year was the length of the credits for some of the experiences. VR film credits are growing in length and for the best of reasons – projects are being supported by ever-larger collaborative teams. However, when you have a minute and a half of credits for a six-minute 360 video experience, we need to rethink how we do this. Expand this ratio to a 90-minute film and you'd be rolling over twenty minutes of credits at the end. 
Our overall Festival review found an uneven group – from works that played it safe to experimental projects pushing boundaries. But unlike other years, which saw lucrative contracts for Eliza McNitt's three-part VR series, Spheres, and other projects, nothing struck us as worthy of a major distribution deal this year.
If you ask us to pick only one of the Cinema360 VR films to see, we'd recommend Saturnism for the way it places you inside Goya's painting. It will haunt our dreams for some time – and we mean that entirely as a compliment.
In yet another week of our lockdown lives, these Tribeca Film Festival 360 video projects revealed that filmmakers are still experimenting with a new format. The best projects focused on creative storytelling or put you at the center of the experience.
We hope that other film festivals will find ways to make these projects accessible to the public. See them this weekend if you can.
Emory Craig is a writer, speaker, and consultant specializing in virtual reality (VR) and artificial intelligence (AI) with a rich background in art, new media, and higher education. A sought-after speaker at international conferences, he shares his unique insights on innovation and collaborates with universities, nonprofits, businesses, and international organizations to develop transformative initiatives in XR, AI, and digital ethics. Passionate about harnessing the potential of cutting-edge technologies, he explores the ethical ramifications of blending the real with the virtual, sparking meaningful conversations about the future of human experience in an increasingly interconnected world.