We'll concede, Facebook's VR store (and a pop-up one at that) in New York City won't make a bit of difference in the virtual reality market. But it's a sign of things to come as the major players wrestle with the challenges of public adoption of immersive tech. And it doesn't hurt Facebook which is still looking for ways to deflect attention from its privacy debacle this spring.
Facebook's VR Store
From AdWeek,
In its most mainstream push yet to combine fashion and tech, Facebook is opening a pop-up shop for its new virtual reality headset.

Today, in Manhattan's SoHo shopping district, the social media company will be letting visitors demo the Oculus Go. The device, which began shipping earlier this month during Facebook's annual developer conference, is the company's consumer-friendly version of VR, both in price and usability. Unlike the Oculus Rift, which is $399 and requires a powerful desktop computer, the Go is priced at $199 and doesn't require a PC or a mobile phone.

With shelves of headsets displayed like shoes in a Nike store, the one-day event is trying to turn VR headsets into an accessory accessible to anyone instead of the awkward and clunky alternative sets that are in the market. Most of the branding and messaging of the Rift (as well as other companies with VR headsets, like Sony and HTC) has been aimed at gamers thus far.
What's different about Facebook's VR store? Oculus Go of course. Not only is it priced for the consumer market, it's an easy device to try out in a retail environment. No different than shoes in a Nike store. As Best Buy has discovered, putting the Oculus Rift out on display isn't the same – it takes staff time to adjust the HMD and explain how to use it.
Facebook tried the same thing back in early 2017 with Rift. And it didn't go all that well – not when you have to tell a customer they need a $1,200 computer to use it. But the Oculus Go is more like a tech accessory, something that could be just lying around the house (assuming you have a certain income level).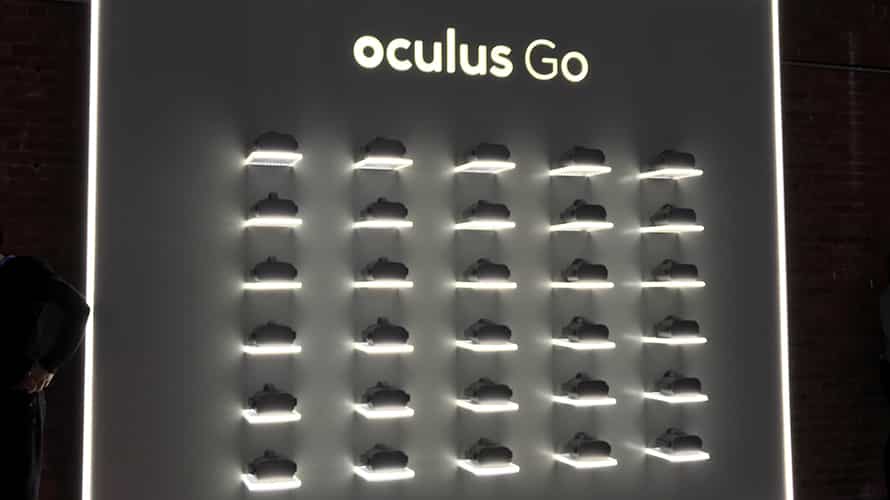 And the device does feel more like an accessory as it's drop-dead easy to use. One of the great features about Oculus Go – and every VR headset should have it – is the sensor that turns it on. Pick the HMD up and you're ready to go. No need to check a screen to make sure the base stations work. That ease of use is a huge selling point in the mass market.
What's next for Oculus?
More stores? Very possible. Near us on 5th Ave, Google has a pop-up store that appears every holiday season for a few months and then disappears. Again, it helps to have an easy-to-use device like the DayDream HMD.
Then there is Samsung's 837 "unstore", a must-see stop in the Meatpacking District. They have the smartest approach in that you can't buy a product in the store – instead, they're selling the experience. And some serious experiences at that, ones you'll probably never have a home.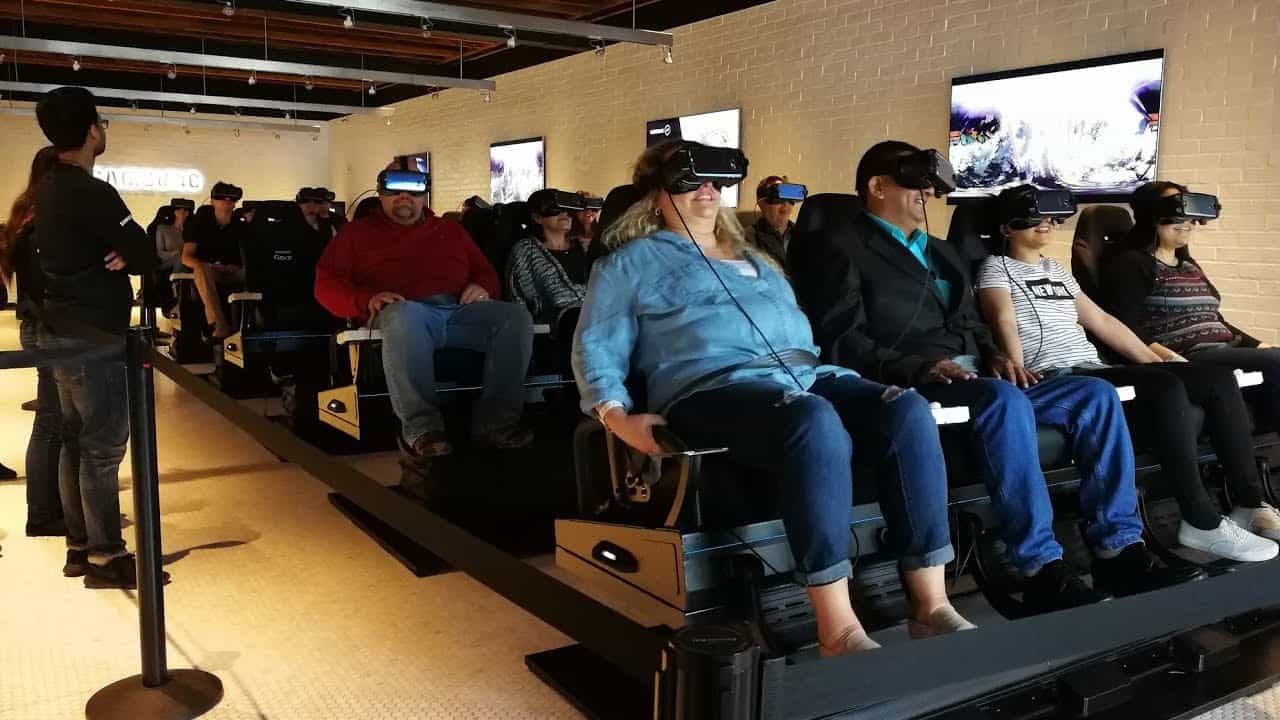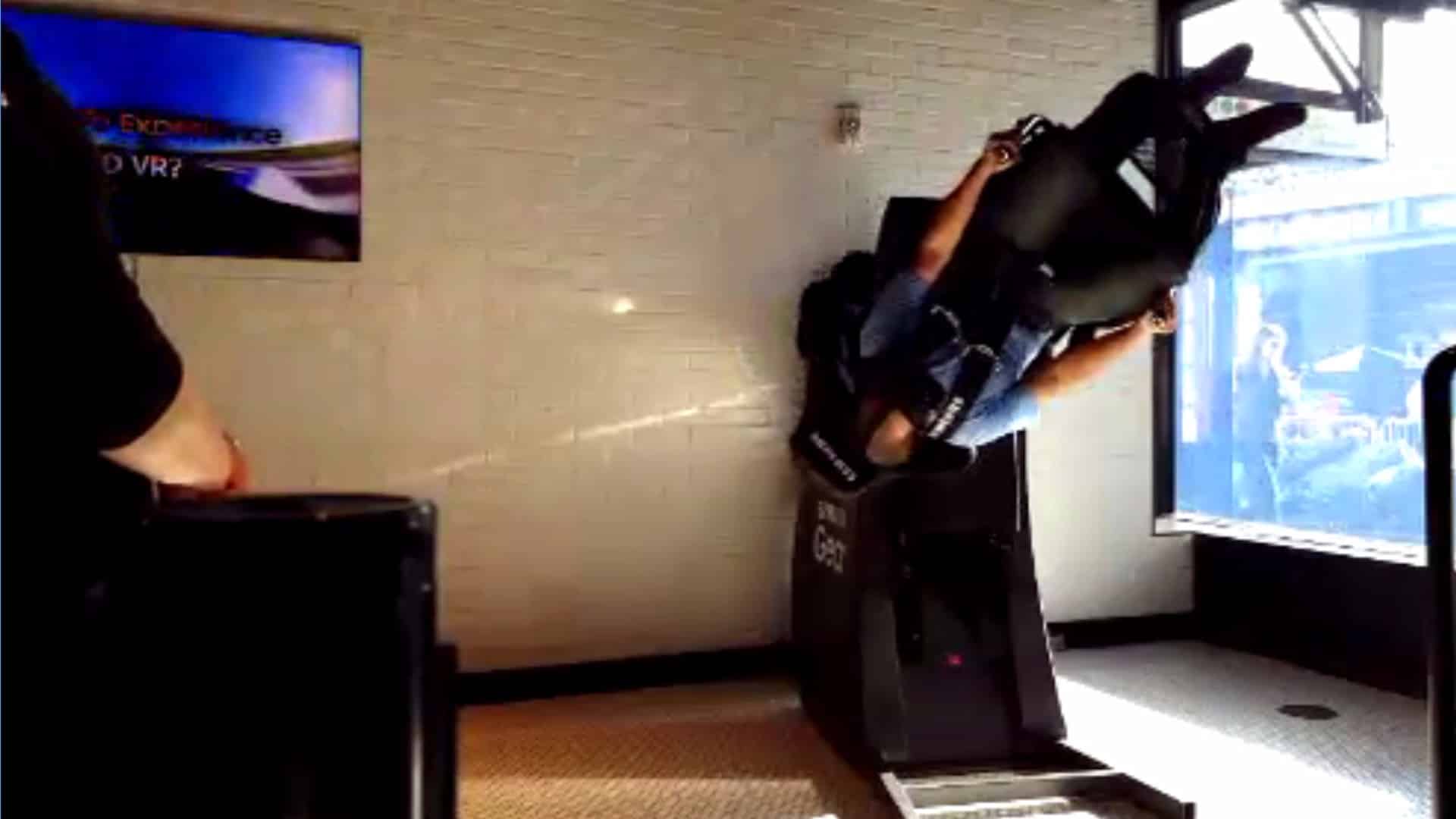 What all these have in common is Mobile VR. And now, Facebook been the first to cut the cord on a self-contained HMD. Others are quickly following.
The public is ready for VR, but not for an HMD that requires a gaming computing or fiddling with a phone. They just want to pick up a headset and have it work.
As much as we may love our high-end HMD's, that's a goal that all of us in the field should aspire to.
Emory Craig is a writer, speaker, and consultant specializing in virtual reality (VR) and artificial intelligence (AI) with a rich background in art, new media, and higher education. A sought-after speaker at international conferences, he shares his unique insights on innovation and collaborates with universities, nonprofits, businesses, and international organizations to develop transformative initiatives in XR, AI, and digital ethics. Passionate about harnessing the potential of cutting-edge technologies, he explores the ethical ramifications of blending the real with the virtual, sparking meaningful conversations about the future of human experience in an increasingly interconnected world.