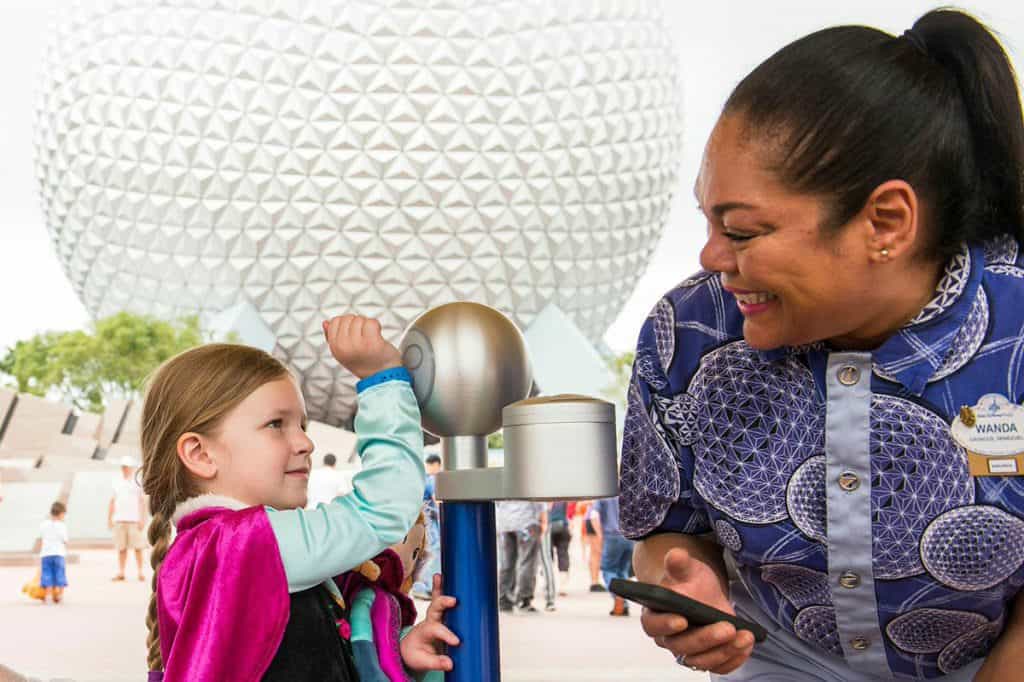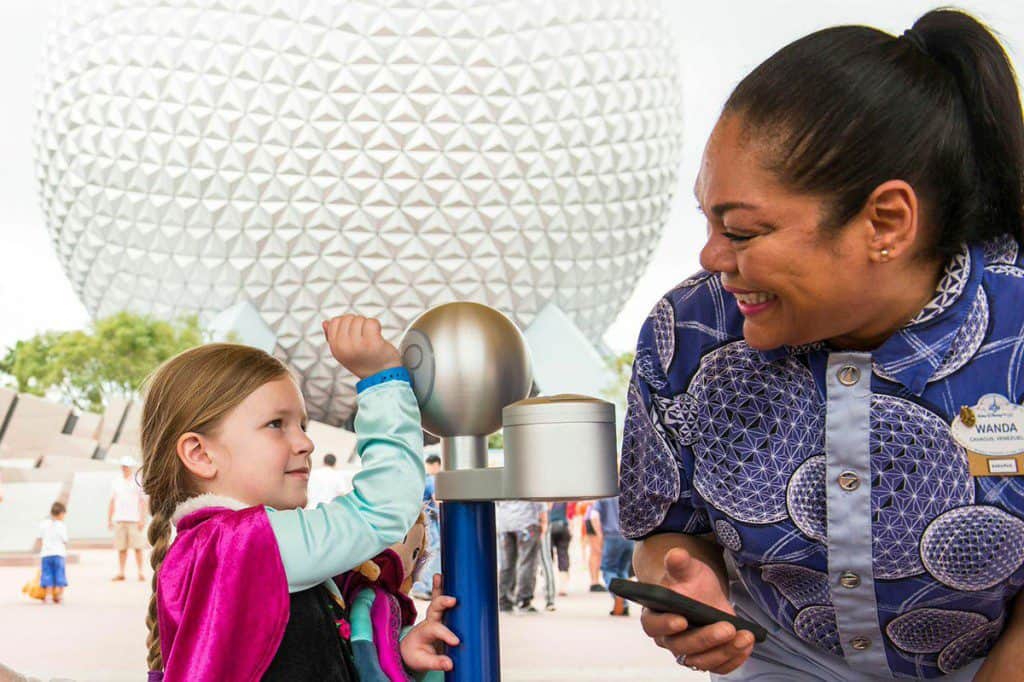 If there's a single company that understands Wearable Technology, it's Disney with the rollout of its MagicBand Wearable in the Magic Kingdom theme parks. Google stumbled (though we can assume another version of Glass will appear) and there are even concerns about the Apple Watch – though we'll see the public's reaction later this month. But if people are concerned about privacy issues with Wearables, they have precisely the opposite reaction to Disney's MagicBand: they embrace it, they want to wear it, and everything that can be the basis for paranoia with another device is seen as a positive for Disney.
Indeed, we couldn't resist purchasing one ourselves the last time we were in Orlando.
So what is Disney doing right?
The question is prompted by a couple of articles, one in Wired by Cliff Kuang, "Disney's $1 Billion Dollar Bet on a Magical Wristband" on the MagicBand's development and another in Medium by M. G. Siegler, "A Tale of Two Wearables" that compares the MagicBand to the Apple Watch.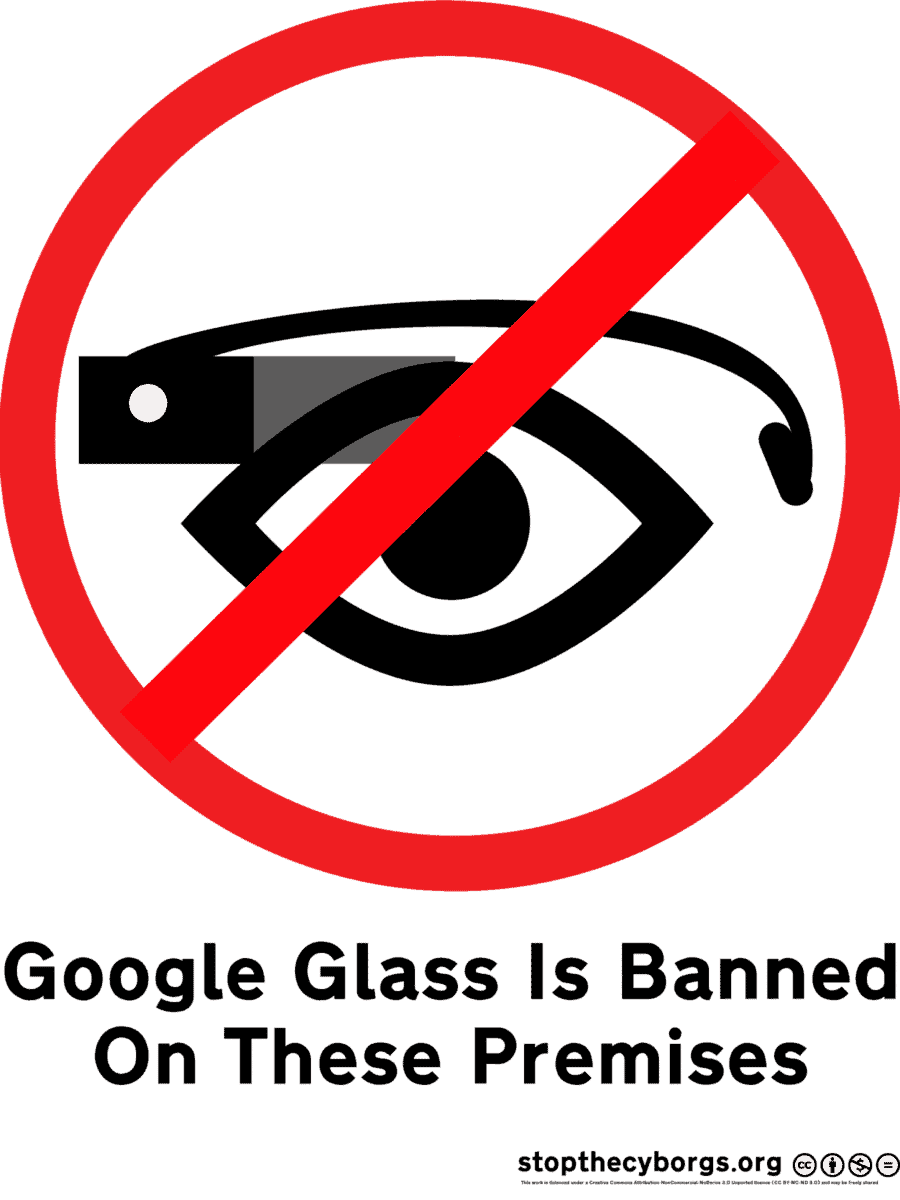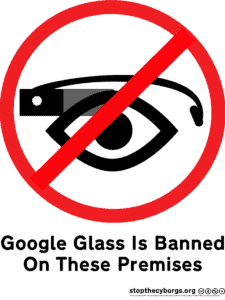 What's striking here is that the MagicBand is essentially a location and tracking device, a wrist worn Wearable that transmits your activities and strips away your privacy in the Magic Kingdom. It tracks you and Disney uses the data to anticipate your needs, making Google Glass look like a paragon of privacy.
And in a feat of marketing genius, Disney leverages the desire for the MagicBand by offering to send them to you in advance (with your kids names on them, no less). Arrive at the park and you're ready to go, sharing your data with a sophisticated surveillance  environment that relies on the Wearable on your wrist.
As Siegler points out:
A lot of people don't seem to understand the point of the Apple Watch. Why do you need one when you already have your phone on you? Privacy concerns, location tracking, etc.

With the MagicBand, many of those weaknesses are perceived as strengths.
In a controlled environment, and developed by a company with a reputation for fun, privacy concerns for a tracking device suddenly vanish, replaced by a sense of wonder and magic. Cliff Kuang sums up the experience:
If you're wearing your Disney MagicBand and you've made a reservation, a host will greet you at the drawbridge and already know your name — Welcome Mr. Tanner! She'll be followed by another smiling person — Sit anywhere you like! Neither will mention that, by some mysterious power, your food will find you.

"It's like magic!" a woman says to her family as they sit. "How do they find our table?"
Quite easily, actually, since the Wearable on your wrist is transmitting your location to a room full of sensors.
So what might be a cause for alarm in one device is seen as "magic" in another. This gets at the heart of our complex relationship with Wearable Technology which is actually about our relationship with the future (more on that later). For now, Disney's success with Wearables brings three points to mind:
Environment is Critical for Wearable Technology
Disney is perceived as a safe place, a vacation spot where nothing can go wrong. You're not wearing the MagicBand at work, on the weekend around your home, or at a bar while you get a drink. Your activities are tracked but it feels okay because you're in a recreational environment. The tracking actually eases your experience, helps you have fun, makes it frictionless.
And this is how Disney gets you to believe that it is fine to share your data while moving around the park, by basically removing the technology aspect from your consciousness and simply providing you with good experiences. Purchasing food, trinkets and even ride preferences are the easy part. One can only imagine what the deep dive into the data will ultimately provide – and Disney has far-reaching plans for expanding the sensors and how the MagicBands can be used. As always, their goal is to have to you spend money and leave with positive memories, and their Wearable helps make a visit to their theme parks an increasingly positive experience.
When you're having fun, when things are going smoothly, it's hard to be concerned about the device on your wrist, even if it is tracking your every move.
In many respects, the Apple Watch is also designed to ease our experience, to make some of our tasks frictionless. But outside the boundaries of the theme park, daily life is much more complicated; you may not want to connect with your spouse, boss or neighbor at certain moments or have them know where you are. Yes, it will enhance your experience, but there is the potential to complicate experience, to add friction rather than reduce it. If Apple overcomes this hurdle with a Wearable for everyday use, it will be a game changer.
Wearables and our Vision of the Future
Let's be honest here, Disney's MagicBand is cute. It doesn't even look like technology. Made of rubber, it comes in bright colors such as blue, green, pink, orange and red. It resembles a child's bracelet, but with just enough design aesthetic that you won't feel stupid wearing it as an adult. And Disney can get away with an extra degree of cuteness since you're wandering around a theme park where the employees (referred to as "cast members") are dressed in mouse ears and costumes. And of course, you can get different versions relating to Disney movies and characters that make it a more personal expression. What's not to like?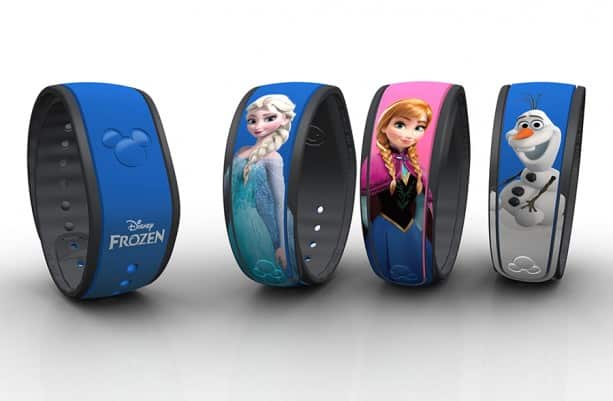 Compared to the techno look of Google Glass, the MagicBand looks utterly harmless.
The strikingly negative reaction to Glass was fascinating given that you really couldn't record someone without them knowing it – but it appeared futuristic and – for many (especially in the media) – it tapped into our hidden but very real dystopian visions of the future. Notwithstanding the tracking technology inside Disney's device – an powerful RFID chip and a radio that can transmit up to 40 feet – it doesn't look like something out of Terminator, Minority Report, or I, Robot. What harm could it do?
Let's get this straight: the MagicBand looks like it isn't doing anything when it actually is doing a lot in the background. In comparison, Google Glass didn't do all that much covertly but appeared as if it could (or actually was) doing stuff. Appearances go a long way toward our acceptance of Wearable Technology. 
Like Disney, Apple gets this point. It's no accident that the Apple Watch resembles a traditional watch. Apple could have done something futuristic. Prior to the its release, many of the speculative drawings online predicted an Apple Watch that would have a futuristic look (with sleek wrap-around screens). But they played it safe with a watch that doesn't look all that different than what your parents might have worn.
Wearables and Ease of Use 
The MagicBand is unbelievably simple to use: it has no buttons, no touchpad to swipe and the kiosks you hold it up to have the exact same design that is on the band itself. One logo, the Circled Mickey Icon, everywhere.
Even Grandma can figure this out. Outside of the readers, MagicBand quietly and unobtrusively delivers the data that Disney needs – no need to fiddle with the settings, no worries about whether or not the ubiquitous sensors can pick it up. As the Wired article notes:
When everything works, the reader flashes green and emits a pleasing tone; if something goes wrong, it glows blue—never red. Red lights are forbidden at Disney, as they imply something bad happened. Nothing bad can happen at Disney World.
Other Wearables have stumbled at the starting gate with complicated interfaces that require an orientation or don't always work as anticipated. Even Glass could be finicky at times if you weren't careful. Apple will do well here with their own design sensibility and the fact that they tightly restrict what app developers can do. But it remains to be seen if the small screen size becomes an obstacle to the use of third-party apps.
The Future is Fun (if you're Disney)
When you think about it, Disney has taken elements of our nightmares about the future and made them fun. Life is easier when your tracked in a theme park – car parking, tickets lines, food orders, waiting for rides, are common frustrations that Disney resolves when they know where you are and what you want.
In effect, when you enter the park you are walking inside a very large and sophisticated computational environment, with Wearable Technology on your wrist, and sensors that record your activities and feed them into an ever-expanding data analytics operation. It's all based on a billion dollar online platform, MyMagicPlus:
For Disney, the MagicBands, the thousands of sensors they talk with, and the 100 systems linked together to create MyMagicPlus turn the park into a giant computer—streaming real-time data about where guests are, what they're doing, and what they want. It's designed to anticipate your desires.
And this is exactly the goal that Wearable Technology needs to aspire to. Wearable devices have to be enablers, not connecting you to the Internet of Things but to experiences. As Nick Franklin of Disney put it:
What people call the Internet of Things is just a technological underpinning that misses the point. This is about the experiential Internet. The guest doesn't need to know how it happened. It's about the magic of the food arriving.
When Wearables make our daily experiences seem like magic, there will be no conflicted discussion of whether or not we should adopt them. They need to work, be invisible, and above all, be fun.
From this perspective, Disney is way ahead of the rest of the Wearable crowd.
Their focus remains on the emotions they are able to evoke rather than the technology. Not surprisingly their slogan reads – The Happiest Place on Earth". The Place Where Dreams come True has not only put a wearable on your wrist but also made you think its magic. That in itself is an incredible design achievement, much more so than the actual technology they packed inside the device.
The question remains whether or not we are willing to give up what we so readily offer to Disney in our much more complicated daily lives.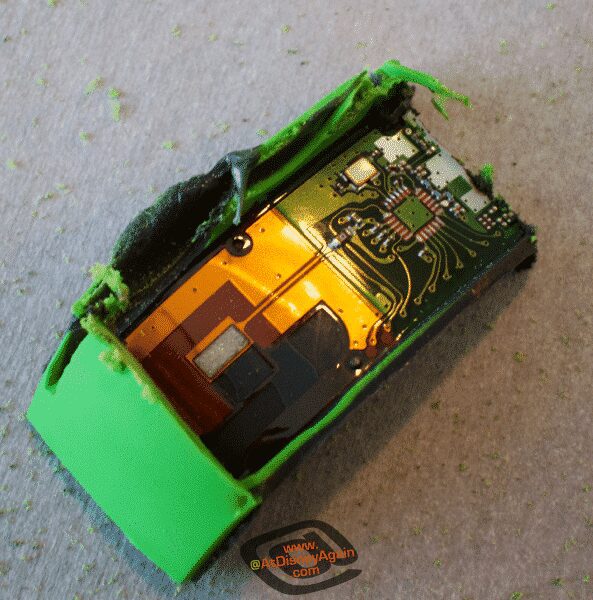 Emory Craig is a writer, speaker, and consultant specializing in virtual reality (VR) and artificial intelligence (AI) with a rich background in art, new media, and higher education. A sought-after speaker at international conferences, he shares his unique insights on innovation and collaborates with universities, nonprofits, businesses, and international organizations to develop transformative initiatives in XR, AI, and digital ethics. Passionate about harnessing the potential of cutting-edge technologies, he explores the ethical ramifications of blending the real with the virtual, sparking meaningful conversations about the future of human experience in an increasingly interconnected world.