With all of the major tech players developing smart glasses, Google's new AR glasses have the most to win – and lose. Unlike Meta, Google has been down this road before, releasing Google Glass over nine years ago (we were early adopters). It was a fascinating device but deeply flawed in terms of design, battery life, and adverse public reaction. Even in our Google-centric area of NYC (right near Google's east coast headquarters), it wasn't long before the "No Glasshole" signs went up in bars and restaurants. People wearing them might have looked a little like avatars from the future, but they found little welcome in their everyday world. Just a walk to Sweetgreen for lunch could quickly lead to an experience of ridicule.
Let's see if it will be different this time around.
Google's New AR Glasses
Google teased the release (well, public testing, to be more precise) last week after reports earlier this year that they were developing new AR Glasses, codenamed Project Iris. A short YouTube video offered a glimpse of their capabilities:
From the video, it's clear that Google is developing much more limited smart glasses than Meta's version. Here's the latter's vision of an AR experience:
Vast different in design, Google's new AR glasses look similar to Meta's AR Glasses and their already released Ray-Ban Stories, though the latter is a bridge device, not actual smart glasses. With Meta already acknowledging delays and limiting the release to developers, Google will likely get to the consumer market first.
According to VRScout,
The company will begin with a few dozen testers composed of Google employees and "select trusted testers." These testers will have "strict limitations" on what they are able to do and where they will be able to go.
Can Google Get It Right This Time?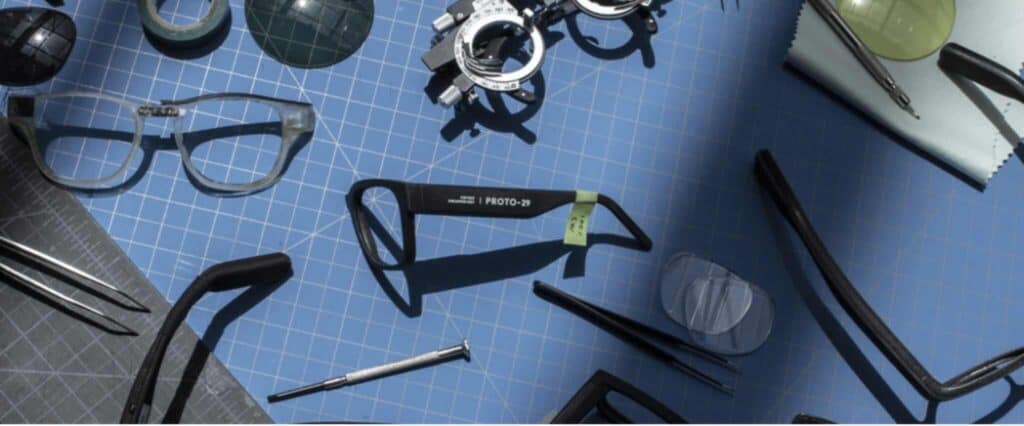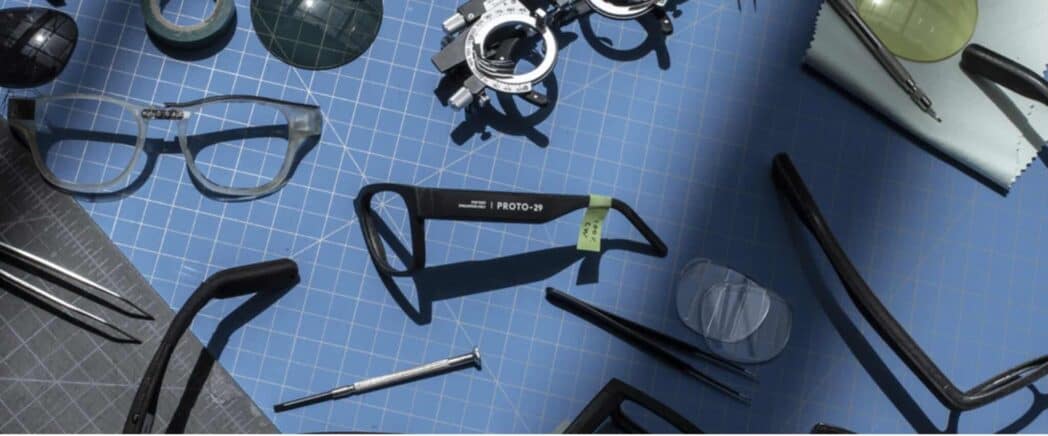 As Google admitted in a blog post,
It's early, and we want to get this right, so we're taking it slow, with a strong focus on ensuring the privacy of the testers and those around them.
Here is how their new smart glasses will differ from the rollout of Google Glass:
Limited Photo/Video Options
Google Glass was burned in part by privacy fears, though almost ten years later, we seem to live in a different world where everything is photographed and videoed. Google notes that,
These [new] prototypes will include in-lens displays, microphones and cameras — but they'll have strict limitations on what they can do. For example, our AR prototypes don't support photography and videography, though image data will be used to enable experiences like translating the menu in front of you or showing you directions to a nearby coffee shop.
With the widescale distrust of Meta Platforms and Facebook, Google is wise to go easy on video capabilities.
Enhancing Everyday Tasks
One thing that makes Google's services so useful is their focus on everyday tasks. We want information. We want directions. We want assistance in making decisions (whether it's a place to eat or a city to explore). Whatever you think of privacy issues around Google, you likely rely on it. And Google's new AR Glasses continue in that vein. There are no avatars here, no magical virtual worlds, just assistance that can help two people with different native languages understand one another or read a menu or book. And the Glasses have tremendous potential to help with specific disabilities.
Meta is looking to do much more with augmented reality, and seemingly everyone is eager to experience some version of the Metaverse. But Google's new glasses are the kind of device that you may just pick up and use in your everyday experience.
And even though it has limited capabilities, it has significant potential for learning experiences, workforce training and collaboration (think medical professionals in different countries), and museum/city tours. Bose was aiming for something like this with their Audio AR Glasses, but never had the massive resources to deliver a workable product.
Lightweight and Easy to use
By scaling back the capabilities to transcription and translation, Google has a far better chance of delivering the kind of device you would be comfortable wearing most (or all of) the day. That's precisely the challenge faced by Meta and Apple in delivering full-featured smart glasses that are not heavy and bulky. But, as is often the case with emerging tech, doing less can lead to much more.
When Will We See Google's New AR Glasses?
Google has yet to say when their new device will hit the market, but we wager they'll be out long before Meta gets a functioning AR Glasses to the public. Of course, they'll be limited in what they can do without virtual world and avatar copresence capabilities. But that may be just what Google needs to avoid the mistakes of Google Glass and the privacy implications that all AR devices will bring.
We're thinking a 2023 release date but will keep you updated if we learn more. Google's new AR Glasses are another step on the long road to the Metaverse.
Emory Craig is a writer, speaker, and VR consultant with extensive experience in art, new media, and higher education. He speaks at global conferences on innovation, education, and ethical technology in the future. He has published widely and worked with the US Agency for International Development, the United Nations, and the Organization for Economic Co-operation and Development (OECD). Living at the intersection of learning, games, and immersive storytelling, he is fascinated by AI-based avatars, digital twins, and the ethical implications of blurring the boundaries between the real and the virtual.