There's a lot to like about Lego and even more with Lego AR. Apple's demo of the Lego Augmented Reality at WWDC is amazing, incorporating creativity and immersive storytelling. Kids are going to have a field day with this – and so are adults. Walk into any Lego store – it can be hard to see the kids for all the teens and adults who come to play.
It's no surprise to see Apple shift its focus to games, learning, and health. They have little in the way of new hardware to release at WWDC. But more, they've already been making moves into education. This spring, they held a major education event called "Let's Take a Field Trip". And remarkably, they did this at a high school in Chicago. It's a rare moment when Apple steps out of its spaceship style cacoon in Cupertino.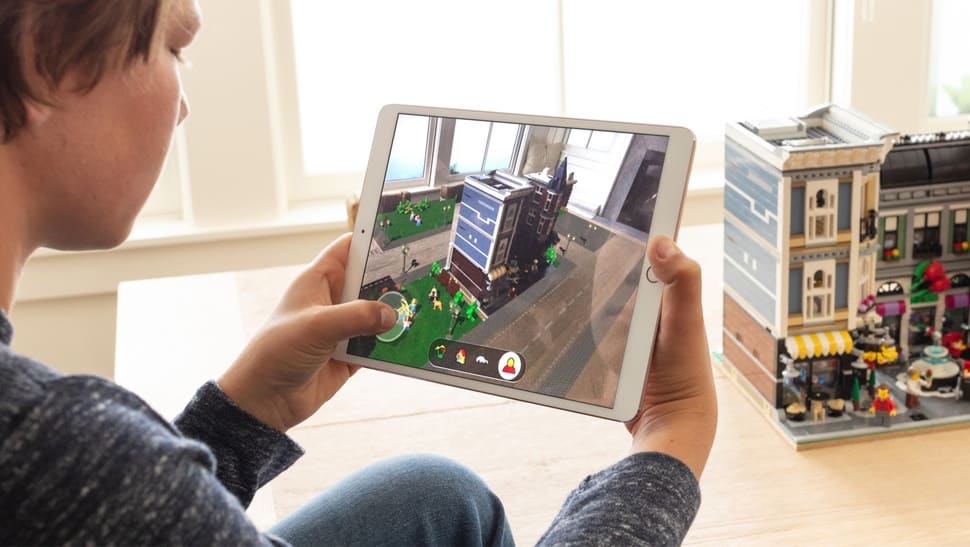 With the release of ARKit 2.0 this week, Apple demoed some remarkable gaming experiences, including a new one based on a Lego AR app. The short clip from WWDC is all you need to watch, but first, a description from Pocket Lint,
Lego was invited on stage during Apple's WWDC keynote to show how ARKit 2 can improve augmented reality experiences when iOS 12 launches later this year.

The toy manufacturer is no stranger to AR apps, having a couple of its own already and being part of the Argos app with 3D animated versions of popular sets. However, the new AR creation app using ARKit 2 takes its experiences to an all-new level as we found when we had a play ourselves after the keynote finished.

The new "proof of concept" app built specifically for WWDC and unlikely to be released as a stand alone app itself demonstrates how companies like Lego will enable you to scan a real-world set you have built already, and then turn it into an AR game.

In the concept you can add virtual Lego pieces, characters and buildings to work alongside the set itself creating almost unlimited gaming experiences beyond the original build.
And yes, it's multiplayer with up to four participants. Children will soon be creating their own stories both within and outside their Lego AR buildings. Today, creating with Lego. Tomorrow, creating deeply realistic worlds in AR – and VR as the tools get easier to use.
Here's the video from the Lego AR presentation at WWDC on Monday.
https://youtu.be/WNVJ2pWVNXE
It's not at all clear this particular Lego app will see the light of day – but if not, there will be others. After Pokemon Go, Apple got the message that there's tremendous potential in Augmented Reality gaming. Yesterday's release of Swift Shot, another multiplayer AR game, made that clear.
But Apple will push augmented reality far beyond its potential as a gaming platform. Remember how Apple reinvented music distribution (and maybe even saved the music industry)? By 2010, they had morphed from an innovative tech company to the largest music retailer on the planet. It took all of seven years (iTunes opened its doors in 2003).
Could they do the same with retail shopping? The empty storefronts on Fifth Ave and empty malls across the country suggest its possible. It's one thing to buy basic goods online but clothing still has a sensory element to it. What if you brought in Augmented Reality, integrating digital experiences into brick and mortar shopping?
As Zara has proved, retail shopping is fun when you mix the virtual with the real.
And in parallel, Apple has designs on transforming learning. It's no surprise that after years of sitting on the sidelines in the EdTech market, its push into AR corresponds with a renewed emphasis on Education.
They're already anticipating how AR could transform learning. It's up to us to make it happen.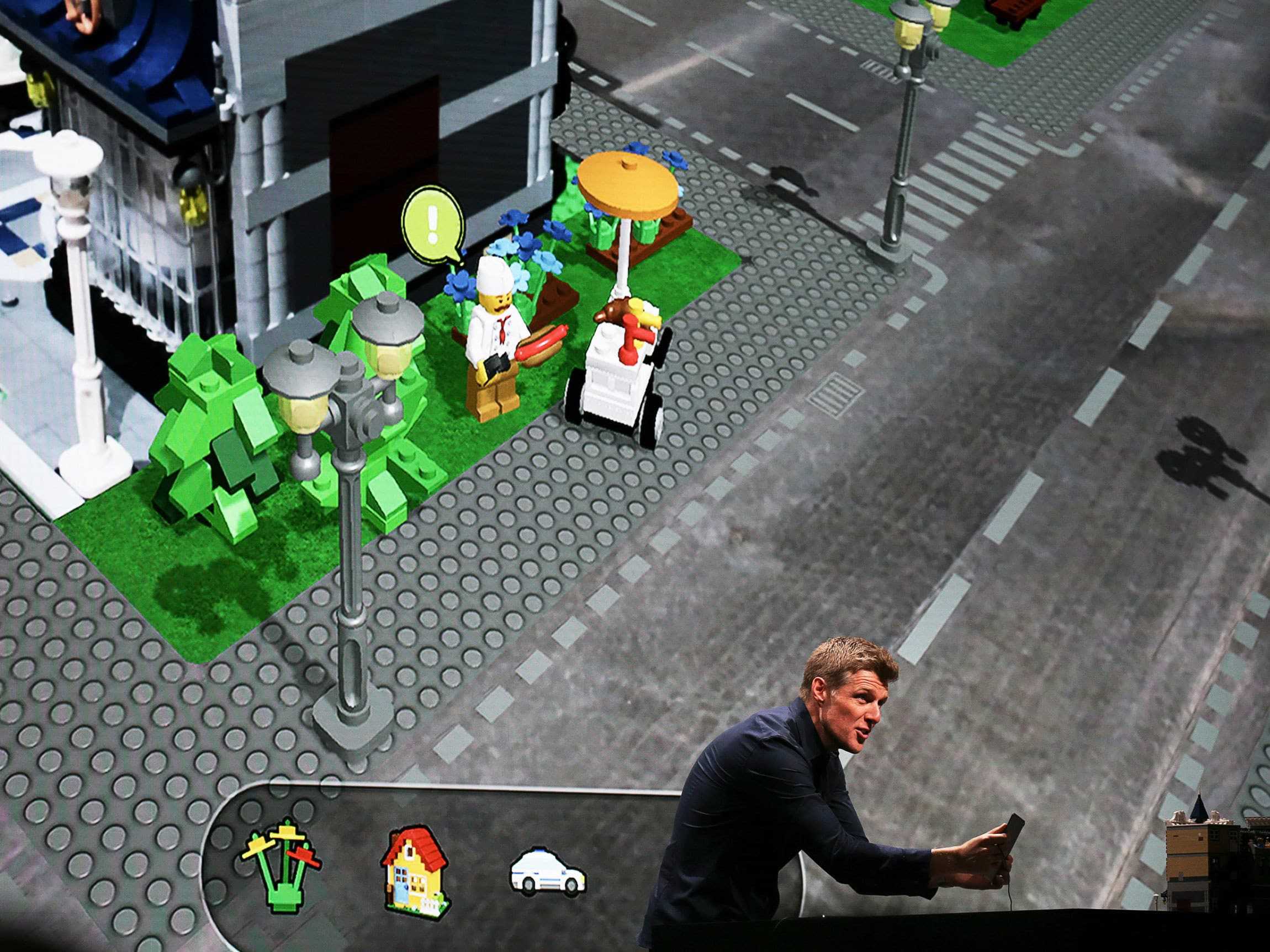 Emory Craig is a writer, speaker, and consultant specializing in virtual reality (VR) and artificial intelligence (AI) with a rich background in art, new media, and higher education. A sought-after speaker at international conferences, he shares his unique insights on innovation and collaborates with universities, nonprofits, businesses, and international organizations to develop transformative initiatives in XR, AI, and digital ethics. Passionate about harnessing the potential of cutting-edge technologies, he explores the ethical ramifications of blending the real with the virtual, sparking meaningful conversations about the future of human experience in an increasingly interconnected world.