AltSpaceVR expands its reach in the social VR area to include Google Daydream headsets. And they will open the door to compatible Android phones without a headset. It's a major step for multiuser VR and could speed the adoption of virtual reality in the broader market.
Outside of the fascinating social VR experiments at Facebook (not available to the public) and the vTime platform, AltSpaceVR has been on the cutting-edge of social VR. Users meet in a virtual space as avatars (it has some echoes of Second Life), and can talk, interact and play games. Your avatar's head moves in parallel with yours, and depending on your headset and gear, your hands may be seen.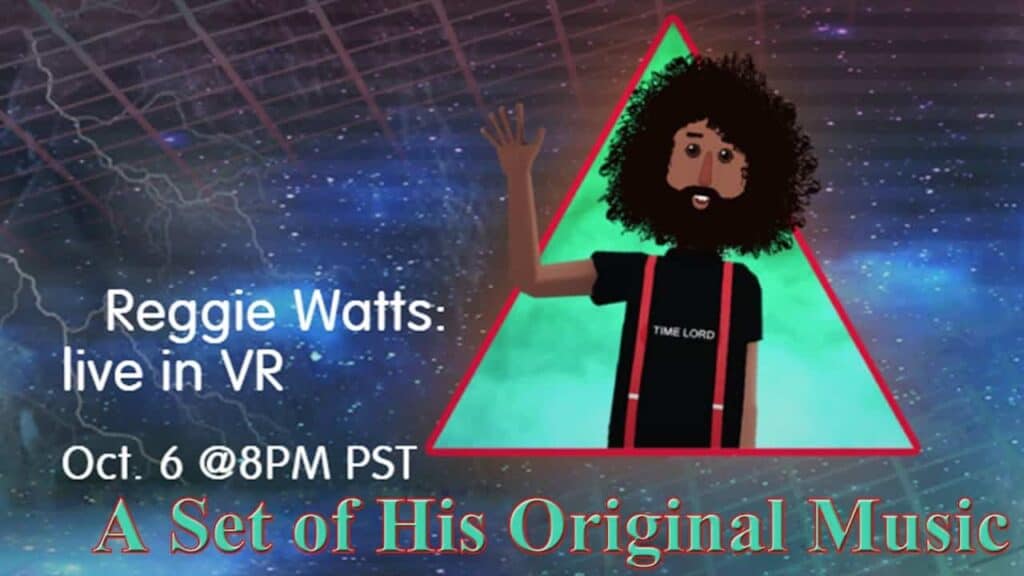 We weren't overly impressed with the Presidential debates in VR, but the performances by Reggie Watts and others have been groundbreaking. The virtual gathering of over 1,200 people for a performance by Watts was remarkable even with the technical glitches.
AltSpaceVR's Frontrow feature is not only fun but deeply innovative. You decide how you want to take part in an event – with the audience, with your friends, or simply by yourself. No matter what you select, you feel like you're in the front row. That opens up fascinating possibilities in education and other areas.
AltSpaceVR expands its reach
Here's the details from UploadVR:
By bringing its software to the Daydream View and non-VR Android smartphones, AltspaceVR has become one of the most comprehensive, cross-platform VR programs on the market. The app is already available for the HTC Vive, Oculus Rift and Samsung GearVR. That left Daydream and PSVR as the last remaining device for AltspaceVR to conquer on VR's Mt. Rushmore of notable headsets. Daydream is in the bag now, but in a Reddit post from last October, AltSpaceVR reps spoke to PSVR support saying: "being cross-platform, and available for as many people as possible, is hyper important to us at AltspaceVR. That said, we've got nothing to announce about PSVR."
It's surprising that PSVR is left out, especially as they are the largest selling mid-range VR headset. But getting on to Google's Daydream headset is a welcome addition. Daydream has been a little slow to take off due to Google controlling content production (until recently) and the need to use a Pixel phone.
Will 2017 be the year of Social VR?
As AltSpaceVR expands so does vTime, which continues to add features. vTime is less interactive, but you can upload your own 360° environments and it's easy to focus on conversations with others. AltSpaceVR is a more freewheeling environment. We'll have reviews of both once we get access to the upgraded AltSpaceVR app.
Virtual reality may expand dramatically with the inclusion of Android phones. UploadVR estimates there are over 2 billion in use, though many will not be able to run the platform. But even if it's only 30%, it opens up the social VR space to a far wider audience. That social dynamic – as Facebook knows well – will be critical for the adoption of virtual reality. People want to connect, not just immersive themselves in virtual environments.
Speaking of which . . .
We are planning to host some live meetings in VR in the near future.  So stay tuned and we may soon see you in virtual reality.
Emory Craig is a writer, speaker, and consultant specializing in virtual reality (VR) and artificial intelligence (AI) with a rich background in art, new media, and higher education. A sought-after speaker at international conferences, he shares his unique insights on innovation and collaborates with universities, nonprofits, businesses, and international organizations to develop transformative initiatives in XR, AI, and digital ethics. Passionate about harnessing the potential of cutting-edge technologies, he explores the ethical ramifications of blending the real with the virtual, sparking meaningful conversations about the future of human experience in an increasingly interconnected world.