In an announcement that caught many of us by surprise, AltSpaceVR will close this coming week, Aug. 3rd. The innovative Social VR platform broke new ground in the virtual reality space, with performances by Reggie Watts, talks by Bill Nye, and a host of other social events.
We were AltSpaceVR regulars and were planning to expand the range of Digital Bodies by hosting events in the coming weeks. In fact, we almost made an announcement last week but decided to hold off until we had worked out some minor technical challenges.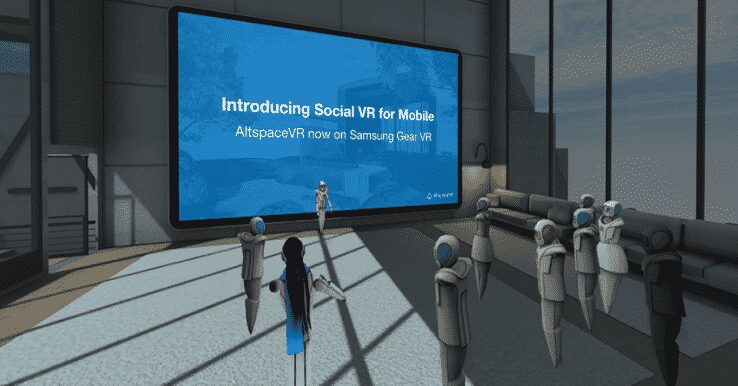 AltSpaceVR wasn't perfect – it could be a struggle with a mobile headset such as Google Daydream or Samsung Gear VR.
With my Pixel phone in Daydream, I seldom got past 30 minutes without the phone overheating. We had better luck with Gear VR and the Galaxy S8 phone, but it always worked better with a high-end headset.
A VR Playground
For us, AltSpaceVR was a sandbox that showed the potential of social VR. We learned a lot about how others behave in VR, and yes, more than a little about ourselves.
We saw the promise of their Frontrow feature – how it could transform the virtual into an experience that seemed incredibly personal. The potential for education and entertainment was clear.
As RoadtoVR notes, it was an open and flexible platform – and the community embraced it:
AltspaceVR brought people together into shared virtual spaces to talk, play, and share. A major part of the company's early strategy involved an open SDK which would allow developers to use web technologies like JavaScript to build experiences which would extend and interact with the social platform. The platform was also host to a range of mini-games like frisbee, branded games like Dungeons & Dragons, and was built for the community to host virtual events.
The AltSpaceVR announcement
Here's part of the announcement from their blog post, "A Very Sad Goodbye" and then a few final thoughts from us.
It is with a tremendously heavy heart that I let you all know that we are closing down AltspaceVR on August 3rd, 7PM PDT. The company has run into unforeseen financial difficulty and we can't afford to keep the virtual lights on anymore. This is surprising, disappointing, and frustrating for every one of us who have put our passion and our hopes into AltspaceVR. We know it will probably feel similarly for you. 

You've made AltspaceVR one of the best places to be in VR (or on the internet). I won't try to write down all of the memories that are flooding my heart right now of all of the laughter, puns, fun and friendliness that existed in this community. There have been spontaneous concerts, new friendships, marriages, surprise serenades (looking at you Shoo Shoo!) and too many warm hugs from Claire to count. We hosted so many firsts! And we still have the record for most people in VR at one time (were any of you there at Reggie's first performance?). We've also seen so many community members come into their own and host karaoke nights, improv, movie nights and meetups for people all across the globe. . .

. . . There have been many tears and there will probably be a few more to come. I've given up wiping off the mist that clouds my headset. Please join us for a final farewell party on 8/3. At the end of the party, we will be shutting down AltspaceVR. 
AltSpace and Social VR
AltSpaceVR was groundbreaking. It was the first social VR space to open its doors. Indeed, it was ready before Oculus Rift and HTC Vive were on the market. When it comes to our current era in VR, you can't get much earlier than that.
In the end, shutting it down won't be a huge blow to VR – so much is happening this year. Facebook's Social VR research, Project Sansar, and other initiatives mean that in a few months we won't even look back.
But for now, we'll miss it.
We'll miss those early, and awkward, social moments. It's where we got used to our first VR avatars. Where we met fascinating people from around the world, and a few that we would have liked to avoid. We tried out our first multiplayer game in VR. Created our own virtual room and hung some virtual paintings. We hosted our own event. And we hung out with Reggie Watts and watched him break new ground in performance art.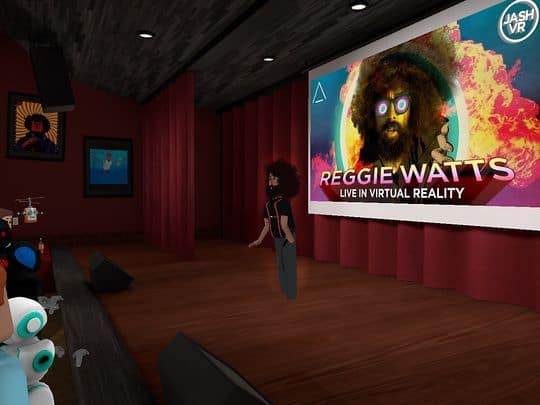 See you at the farewell party?
If you're around on August 3rd, we hope to see you there. You can RSVP here. As the staff said in closing, they hosted so many firsts: "There have been spontaneous concerts, new friendships, marriages, surprise serenades."
AltSpaceVR, thanks for the memories. And for opening a window to our future.
Emory Craig is a writer, speaker, and consultant specializing in virtual reality (VR) and artificial intelligence (AI) with a rich background in art, new media, and higher education. A sought-after speaker at international conferences, he shares his unique insights on innovation and collaborates with universities, nonprofits, businesses, and international organizations to develop transformative initiatives in XR, AI, and digital ethics. Passionate about harnessing the potential of cutting-edge technologies, he explores the ethical ramifications of blending the real with the virtual, sparking meaningful conversations about the future of human experience in an increasingly interconnected world.