We've been fans of AltSpaceVR, the scrappy social VR platform, ever since it appeared. It almost closed this summer (a very sad good-bye) and only a last-second reprieve kept the lights on. It turns out Microsoft was behind the deal.
Today, we got the next logical step – Microsoft acquired AltSpaceVR.
That last night of the social VR platform was a strange experience. We were there waiting for the 7 pm lights out event. Seven PM came . . . and went. And everyone kept talking and hanging out around the virtual campfire. Rumors spread as to why we got a few extra minutes that turned into a few extra hours.
When we woke up the next morning (somewhat blurry-eyed), we realized the reprieve was real. We just didn't know its secret savior was Microsoft.
AltSpaceVR never had more than 35,000 followers. That's not even a microscopic blip on the social media radar. We rationalized its continued existence like we do with many developments in virtual reality – future promise.
It seemed to address one of VR's major challenges – the solo user experience. Zuckerberg didn't spend $3 billion for a technology that isolates you from everyone else. And you can see where Facebook is going with their VR experiments – sharing immersive 360° photo spheres, multiplayer games in VR, etc.
Microsoft's statement on the acquisition to TechCrunch could just as easily have been written by Facebook's PR department:
. . . AltspaceVR takes social networks, combines them with real-time experiences, and leverages immersive presence to transcend beyond sharing posts to sharing situations. Situations of people, places, and things have deeper meaning and in turn, are more memorable."
With Facebook making progress on the social VR front, Microsoft feared it would miss the boat. Once again, Alex Kipman seems to be working behind the scenes to bring Redmond into the immersive tech world.
What the acquisition means for AltSpaceVR
Details of the acquisition for AltSpaceVR are available in an October 3rd blog post. Here's the short version:
Little changes over the next few months
AltSpaceVR will continue as a separate company
They'll remain cross-platform – including support for Google Daydream
Don't expect to be hanging out in the space with your HoloLens – that won't be supported
How much of this remains for the long-term is anybody's guess. You can just about guarantee continued cross-platform support. Otherwise, they'll be eaten alive by Facebook's own social VR initiatives.
But other changes down the road could be troublesome. Will we see pop-up screens in AltSpaceVR asking you to log in with your Office365 account? Or sync your LinkedIn contacts? Please don't.
What it means for Microsoft
Microsoft was already moving into the VR space with the mid-range VR headsets are coming this fall. Now they've picked up the most innovative social VR platform. One has a feeling it doesn't end there.
Does it impact the development of HoloLens? Probably not in the foreseeable future. Their mixed reality device is finding a solid niche in education (driving a revolution in health education) and the workplace (Ford is designing cars with HoloLens).
However, Microsoft has only sold "thousands" of the $3,000 devices. That's not exactly a market. And Magic Leap may aim for a segment of it.
Our hope for AltSpaceVR
We know, we know: like people, tech platforms grow up. AltSpaceVR is bound to lose some of its edginess under Microsoft. But we hope it doesn't go the way of Skype with its slow but steady merger into the Office productivity suite.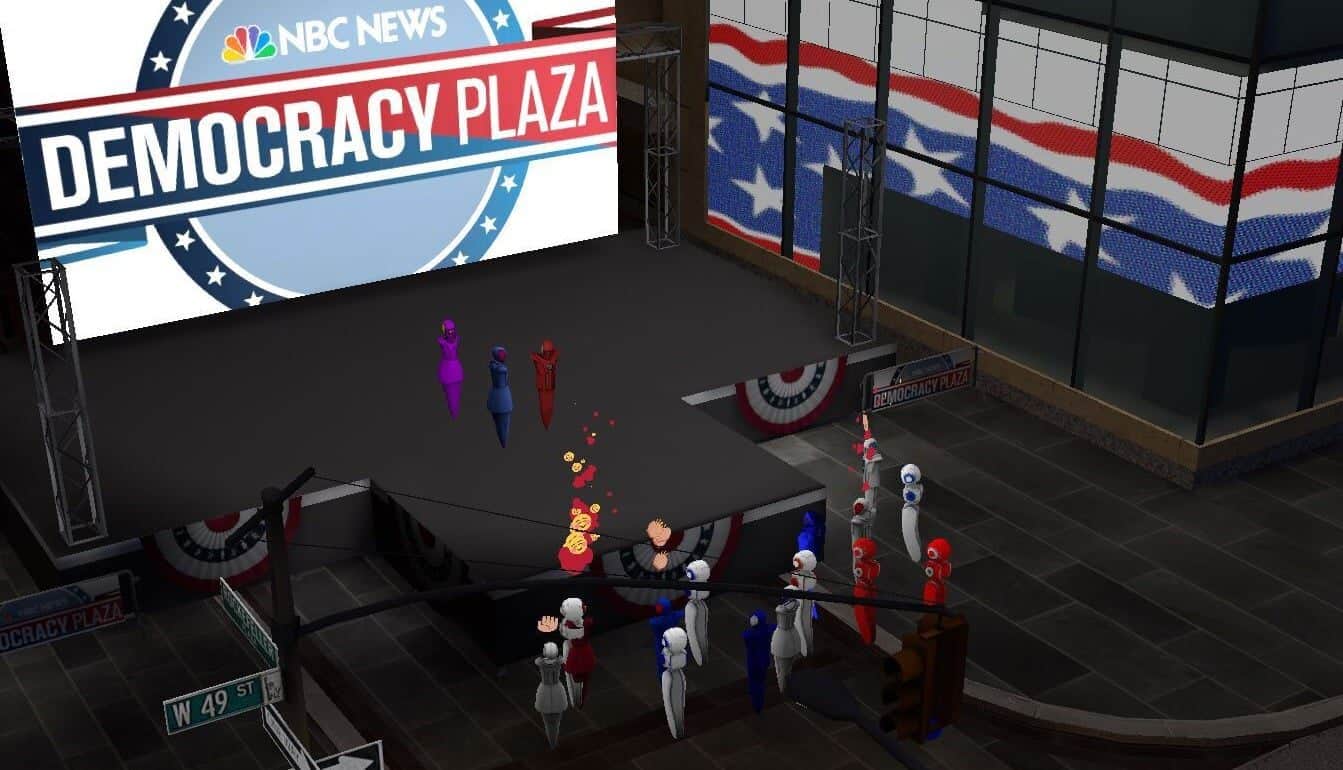 AltSpaceVR has always been about experimentation. The place in VR to tryout performances, meetings, news broadcasts, art exhibitions, games, meditation, etc. It's been the sandbox for our virtual world where risk is valued as much as results.
We need that in VR now. Hopefully, Alex Kipman and the Redmond crowd will let it continue to be the delightful, creative, and idiosyncratic space we've come to love in the early years of the VR revolution.
Emory Craig is a writer, speaker, and consultant specializing in virtual reality (VR) and artificial intelligence (AI) with a rich background in art, new media, and higher education. A sought-after speaker at international conferences, he shares his unique insights on innovation and collaborates with universities, nonprofits, businesses, and international organizations to develop transformative initiatives in XR, AI, and digital ethics. Passionate about harnessing the potential of cutting-edge technologies, he explores the ethical ramifications of blending the real with the virtual, sparking meaningful conversations about the future of human experience in an increasingly interconnected world.