An exciting bit of news surfaced today regarding a new VR distribution platform for the Oculus Quest. In a series of tweets, Chris Pruett, Director of Content Ecosystem at Oculus, discussed their curation policy and offered a tantalizing hint of a new VR distribution model.
Here are his comments:
Focus on polish & quality for Quest has driven real developer success. We've found that honest, actionable feedback requires more than a form letter or a checklist of things to fix—devs are most successful when we have an ongoing relationship over the course of development.

That's part of the reason we ask first for a concept document, rather than a playable build, for the Concept Approval title on Quest. We want to give early signal before the developer has spent significant resources on a project.

We designed Oculus Start/Launch Pad to incubate and support devs, which is why we sometimes recommend it to concepts we've declined. These programs are made to nurture promising devs and to provide support and resources to grow their work. https://developer.oculus.com/oculus-start

We also understand that many devs and enthusiasts are looking for easier ways to access and distribute applications outside of the Oculus Store. This is an area we're actively thinking about (more to share soon!)
VR Distribution on the Quest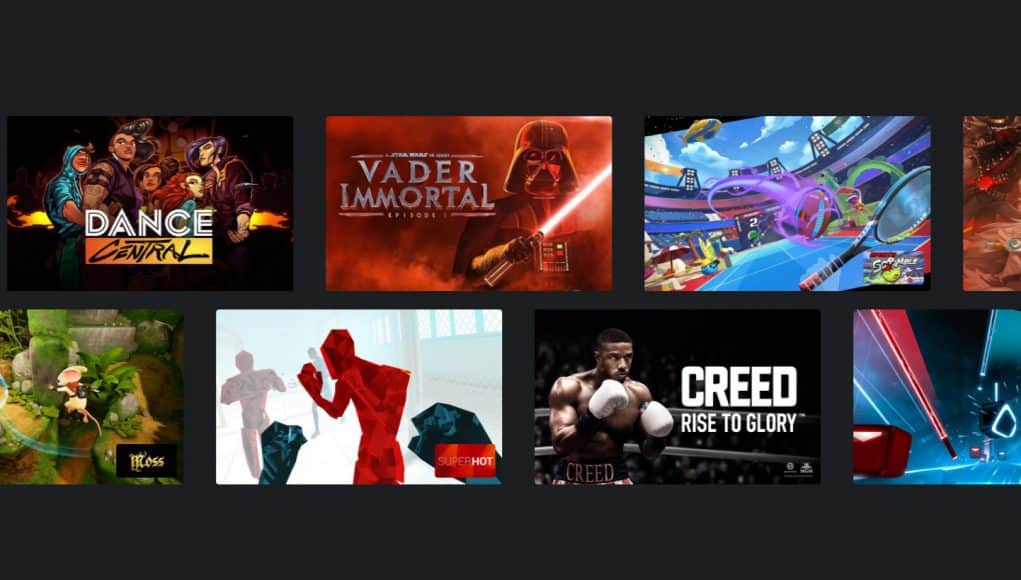 There are currently over 1,000 apps in the Oculus Store (Wikipedia has a useful, if incomplete, list here). And Mark Zuckerberg announced that the holiday season brought in nearly $5 million in Oculus Store sales in a single day. Not bad for an HMD that has been out for less than a year.
There's no question that the Oculus Quest is doing well (in fact, the HMD was on backorder for much of this year). But that doesn't resolve the challenge of having a more accessible VR distribution platform.
Oculus' policies for approving content are not entirely clear. The complicated process has resulted in generally top-quality experiences for the Quest. But it's a long process to get a VR app approved and listed in the Store.
Distributing VR Content Through SideQuest
The daunting approval process has led some developers to SideQuest, an alternative platform for distributing content to users. Having a more immediate route is essential – you can't merely describe a VR experience, you need to demo it. And SideQuest has become a kind of early release platform.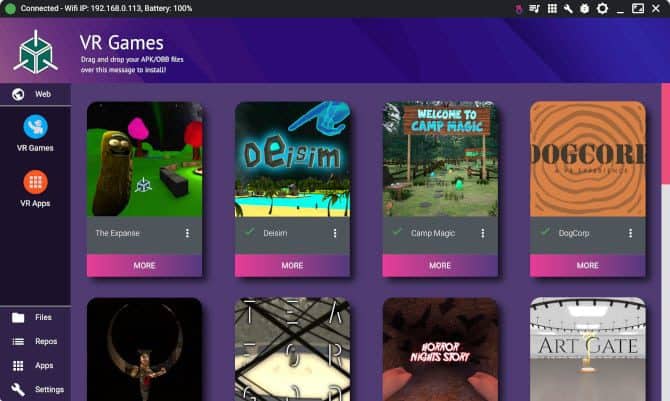 SideQuest has its standards, but they're more open, more like the early days of Oculus than the current Oculus Store. In fact, it's the one bright spot in Facebook's otherwise control-all-aspects mentality.
As UpLoadVR put it in a recent editorial title,
SideQuest is the beta channel and early access program Oculus Quest needed.
The value of this alternative model was easy to see when Facebook announced the new hand tracking feature for the Quest. Within days, developers had released several controller-free, hand tracking demo experiences. They weren't what you'd call exceptional. But they provided a direct experience of the new feature without recoding an entire app.
A New VR Distribution Platform?
While SideQuest serves its purpose, it's only popular among users with decent tech skills. Many Quest owners are not even aware of it as a content platform. The best solution would be for Oculus to offer another platform outside the Oculus Store.
As for the Oculus Store, its primary focus is on gaming, which is where the revenue for VR is these days. It's hard to imagine Facebook allocating Store space to apps in education and the arts that will have more limited revenue potential.
But any new VR distribution platform needs to keep the open nature of SideQuest. As Ian Hamilton argued in UpLoadVR,
Every Quest sold is also a developer kit and you can become an Oculus VR developer almost as easily as you can make a new Facebook account. It is free and you just fill out a few fields of information. Afterward, you can add whatever you want to Oculus Quest — whether it be your own creation, something from SideQuest or an Android software package sent to you directly by a friend.
This is what makes the Quest such a remarkable device. In buying it, you're essentially acquiring a developer kit. Add in some Unity or similar skills and you're on your way to creating and releasing VR experiences.
It's fine for Oculus to offer high-end content on its own store. But the future of VR lies with developers, with those who are willing to experiment and fail, to get innovative virtual experiences into the hands of users.
We're eager to see what Facebook might offer with a new VR distribution platform. It's the key to making virtual reality flourish beyond the gaming community.
Emory Craig is a writer, speaker, and consultant specializing in virtual reality (VR) and artificial intelligence (AI) with a rich background in art, new media, and higher education. A sought-after speaker at international conferences, he shares his unique insights on innovation and collaborates with universities, nonprofits, businesses, and international organizations to develop transformative initiatives in XR, AI, and digital ethics. Passionate about harnessing the potential of cutting-edge technologies, he explores the ethical ramifications of blending the real with the virtual, sparking meaningful conversations about the future of human experience in an increasingly interconnected world.