If you're looking for something unique to do in virtual reality Wednesday night, May 8th, hop over to AltSpace VR for a conversation on VR with Brett Leonard. The well-known director of the 1992 Sci-fi classic, The Lawnmower Man, will be holding court on a range of topics from moviemaking to virtual reality.
The '90s saw Leonard socializing with people like Jobs, Wozniak, and of course, VR pioneer Jaron Lanier. His film marked the first introduction of virtual reality to the general public. Ever since he's felt a degree of responsibility for how the technology evolves.
VR with Brett Leonard
Here's the video invite from Brett:
If you haven't taken the plunge into social VR, you can try out AltSpaceVR. It was one of the first social VR platforms, though it never took off like VRChat. They almost failed in 2018 but were saved in the last hours (literally) by Microsoft.
We've run into Brett Leonard at Tribeca Film Festival and other venues over the years, and this will definitely be interesting. Experimenting with VR for decades, he has a unique perspective on the current state of the technology. We love that he doesn't pull any punches, seeing both the promise and pitfalls for VR in the future. And he's concerned about the ethical implications for human relationships.
Here's a small part of an interview in Slashfilm with Blake J. Harris in 2016.
Blake J. Harris: . . . and you said that you thought VR is going to be "the most transformative medium in the history of mankind." How so?

Brett Leonard: Well, it's a truly immersive medium and the level of graphics, already quite strong, will only continue to get better and better. You really feel like you are someplace else…and what you see, what you experience, it impacts your brain. So there are major implications here, to societal structure, to democracy to the way in which we interact with each other. To the nature of love, to the nature of sexuality.
The AltSpaceVR conversation on VR with Brett Leonard takes place on Wednesday, May 8th, from 10:00-11:00 PM EST. You can RSVP on How To Create VR's post on AltspaceVR. Let us know if you join in!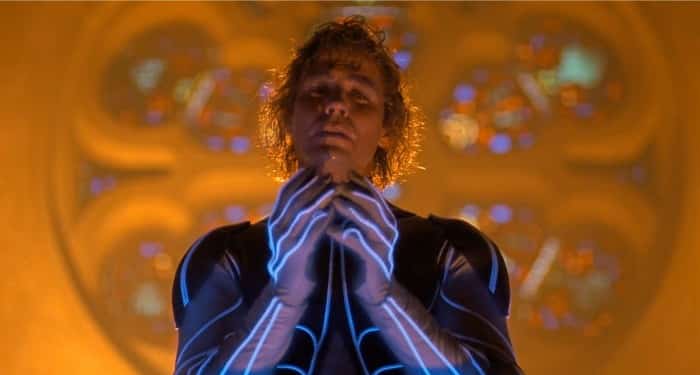 Emory Craig is a writer, speaker, and consultant specializing in virtual reality (VR) and artificial intelligence (AI) with a rich background in art, new media, and higher education. A sought-after speaker at international conferences, he shares his unique insights on innovation and collaborates with universities, nonprofits, businesses, and international organizations to develop transformative initiatives in XR, AI, and digital ethics. Passionate about harnessing the potential of cutting-edge technologies, he explores the ethical ramifications of blending the real with the virtual, sparking meaningful conversations about the future of human experience in an increasingly interconnected world.