It's Magic Leap demo time again on Twitch.tv and we're eager to see if they do an actual demo. The last broadcast was disappointing, to say the least, but this time they are promising more. Turn in at 11:00am PT or 2:00pm EDT to find out.
We'll follow up with some comments and today's news on the AT&T investment in Magic Leap – which is an important development.
Watch live video from magicleap on www.twitch.tv
Another Magic Leap demo bust
Now that the live broadcast is over, a few quick comments…
If you were looking for a full Magic Leap demo, welcome to the land of disappointment. We're only a little better off than where we were after last month's live event. We got to see someone put the HMD on their head and heard lots of talk about what makes for a good Mixed Reality experience. But most of the talk was about the broader issues. Graeme Devine is good in discussing the development of Mixed Reality experiences. But it's not what the audience was looking for.
The 3,000 plus viewers on Twitch are predominately developers who want details on the device. It's curious that while Magic Leap answers some of the many questions in the chat, they continue to avoid the major ones such as battery life and field-of-view (FOV). The end result is that the crowd ends up feeling duped. As if Magic Leap has something to hide.
The AT&T investment
But if the live event was a letdown, the investment news was strikingly positive. It's clear that the device will be released later this year. And if there were any doubts, they were erased by today's announcement of AT&T's financial investment and distribution deal with Magic Leap. AT&T's Communications CEO John Donovan said:
AT&T is excited to pair our pioneering technologies, unmatched network, content platform, and vast customer ecosystem with Magic Leap's efforts to build the next generation of computing. We're designing and offering the future of entertainment and connectivity, and this exclusive arrangement – in combination with our 5G leadership position – will open up new opportunities and experiences.
If you recall, it was that company's early partnership with Apple that helped boost rollout of the fledgling iPhone a decade ago. That was a huge risk at the time and then CEO Randall Stephenson noted years ago,
We're not betting on the handset. We're betting on [Steve] Jobs.
This time they're betting on the technology, looking to position themselves as a key player in wearable computing. This now means that Magic Leap has a $6.3 billion valuation.
There's a lot riding on this company – not just in the investments but in the transformation of our relationship to technology. We're eager to see how it plays out later this year.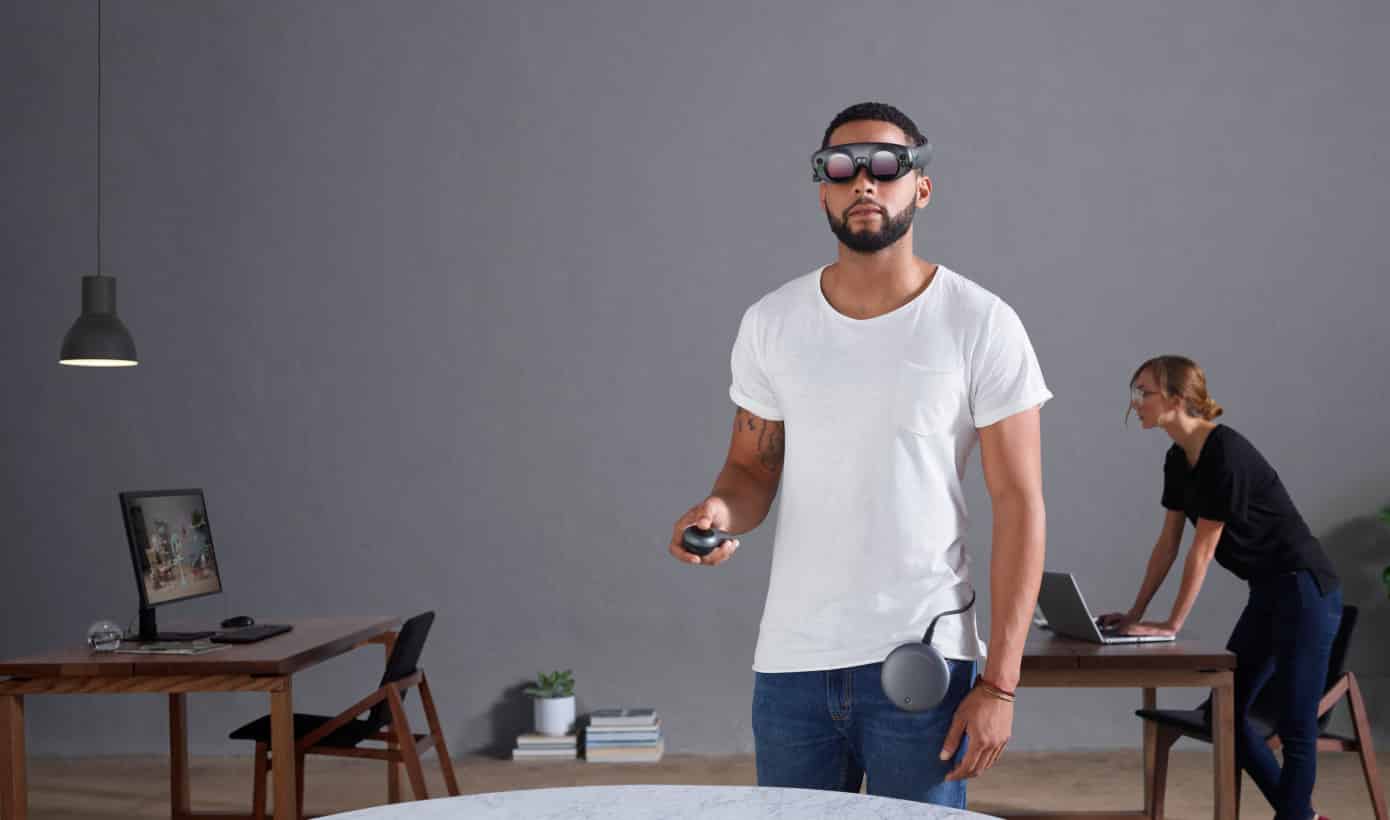 Emory Craig is a writer, speaker, and consultant specializing in virtual reality (VR) and artificial intelligence (AI) with a rich background in art, new media, and higher education. A sought-after speaker at international conferences, he shares his unique insights on innovation and collaborates with universities, nonprofits, businesses, and international organizations to develop transformative initiatives in XR, AI, and digital ethics. Passionate about harnessing the potential of cutting-edge technologies, he explores the ethical ramifications of blending the real with the virtual, sparking meaningful conversations about the future of human experience in an increasingly interconnected world.