The wearable tech market is exploding – growing 223% in the second quarter of 2015. That works out to 18.1 million units shipped compared to 5.6 million units in the second quarter of 2014. Even if it levels off (and you know it won't), four quarters of these numbers would mean 70 million wearables for the year, far surpassing what anyone would have predicted a few years back.
And the wearable market leader is  . . .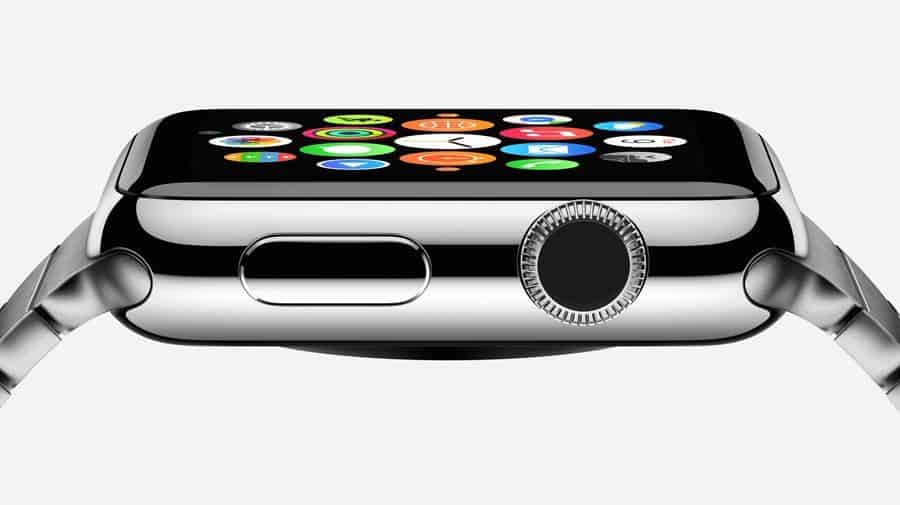 Actually, not Apple.
Apple has sold 3.6 million watches according to IDC but currently trails Fitbit's popular series of fitness trackers. Between the two of them, they control 44% of the wearable market.
But Apple isn't resting on its success – a new version of the Apple Watch software, WatchOS 2, will be available in the fall and may allow third-party apps to run as native applications. Once developers get access to the crown and heart rate sensor, a whole new range of uses will open up, particularly in the health and fitness space.
Apple as the yardstick for Wearables
Apple already owns the high-end segment of the wearable market. And every move they make reverberates throughout the wearable arena.
As IDC notes, Cupertino is the 800 pound gorilla in the room:
Apple . . . forces other vendors – especially those that have been part of this market for multiple quarters – to re-evaluate their products and experiences. Fairly or not, Apple will become the stick against which other wearables are measured, and competing vendors need to stay current or ahead of Apple. Now that Apple is officially a part of the wearables market, everyone will be watching to see what other wearable devices it decides to launch, such as smart glasses or hearables.
More than likely, Apple will become the top player in the wearable space over the next three months. 
Fitbit still thriving
A 24% market share with 158% growth in the second quarter can't be ignored. As IDC points out:
Fitbit resonates with customers because it has remained true to its simple value proposition of tracking fitness to encourage healthier lifestyles rather than promising the multi-purpose functionality that most smart watches have sought.
Fitbit doesn't leave a hole in your wallet and that alone – along with some smart corporate partnerships – will help it retain a portion of the wearable market. Except for one little thing.
An ecosystem of apps.
Basic wearables versus smart wearables

The market is dividing into basic wearables – devices that cannot run third party applications – and smart wearables which host an ecosystem of apps.
Basic wearables are inexpensive, but severely limited in what they do. Except for software upgrades, they don't evolve from the day you buy one. Want to add another feature? Buy a newer model.
Smart wearables depend only in part on the original vendor as their features change based on what independent developers provide.
Fitbit as a App?
If I was Fitbit, I'd be worried.
24% of the market now, but in the fourth quarter of 2014, their share was 43%. They could easily go from being almost half the wearable market to nothing more than a niche player.
Right now, Fitbit still has the upper hand with a "wear it and forget it" type of device. But once the Apple Watch (or another device) incorporates what Fitbit does – game's over.
As nicely designed as Fitbit is, it's almost as if it's an app masquerading as a device.
Current Market Data
Here's the data as of 2Q of 2015 – a chart that will look very different a year from now:
Emory Craig is a writer, speaker, and consultant specializing in virtual reality (VR) and artificial intelligence (AI) with a rich background in art, new media, and higher education. A sought-after speaker at international conferences, he shares his unique insights on innovation and collaborates with universities, nonprofits, businesses, and international organizations to develop transformative initiatives in XR, AI, and digital ethics. Passionate about harnessing the potential of cutting-edge technologies, he explores the ethical ramifications of blending the real with the virtual, sparking meaningful conversations about the future of human experience in an increasingly interconnected world.