Virtual Reality company "The Void" announced it is creating a new 100,000 Square foot VR amusement park in Pleasant Grove, Utah. Here's the rendering of the entrance to its gaming center: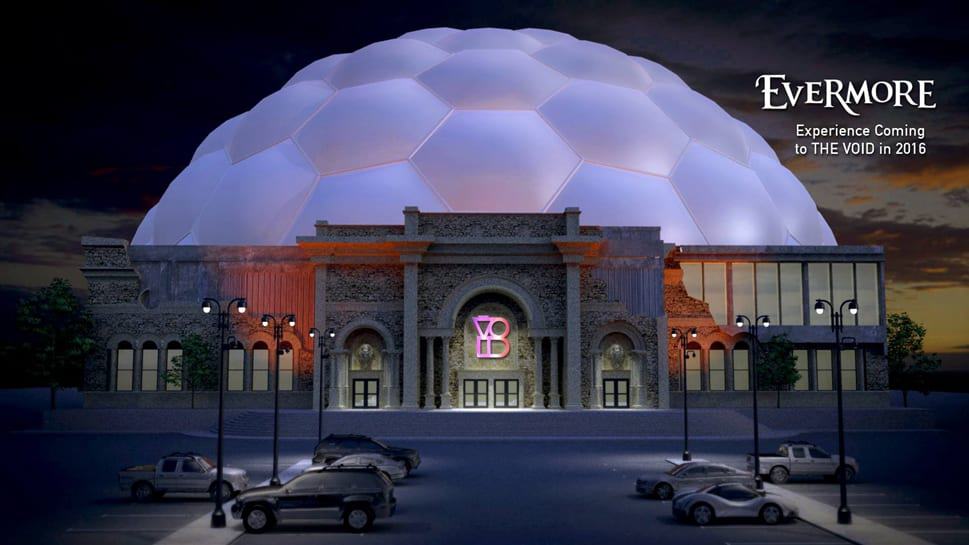 4D Virtual Reality Effects
With so much being done in VR – Oculus Rift, Samsung, Google, etc. – The Void takes a different approach by creating entertainment centers, what you might see as multiple holodeck-like spaces for people to experience virtual reality. The spaces the players use are called "game pods", partly constructed out of 3D objects so the experiences will be a combination of the physical and virtual.
From their own description, it sounds like the intensity of the VR experience is customizable and ranges from quiet exploration of simulated environments to more serious hardcore gaming.
It's a little of a hack-the-holodeck concept combined with some physical effects like Disney's "Soarin' Over California" ride.
According to their press release:
When guests enter a "Game Pod" at THE VOID they will don a custom "Rapture" HMD (head mounted display) and vest, providing superior visuals, sound, haptic feedback, and global/body tracking. Physical sensations will include elevation changes, touching structures & objects, feeling vibrations, air pressure, cold & heat sensations, moisture, simulated liquids and smells. Patrons will also feel as if they are exploring miles of terrain or incredibly tall structures without ever leaving their game pod.
The promo video gives you a sense of the range of VR offered:
A Little Virtual Reality History
A few decades back companies like Edison Brothers Mall Entertainment and Horizon Entertainment rolled out "Virtuality Centers" in shopping malls around the country. The VR experience may have been primitive – moving 3D figures represented by glowing green lines in a empty space devoid of details. But for many of us – myself included – it was our very first experience of virtual reality.
And it was very, very cool.
There was only one problem. No one wanted to wait in a line, or schedule a reservation, to have the experience. And it was really boring to watch other people do it. So we all went once, maybe twice, and that was it. And this was back in the days when there wasn't an option of experiencing virtual reality at home.
You're going to have to offer mind blowing experiences to have a line outside the door.
Serious Hardware
The Void's solution is some serious virtual reality hardware to create a VR experience that is customizable and very tactile. And while consumer VR is rapidly developing, it's hard to imagine that most of us will have access to the body suits, gloves and head mounted displays as sophisticated as what they will offer in the next few years.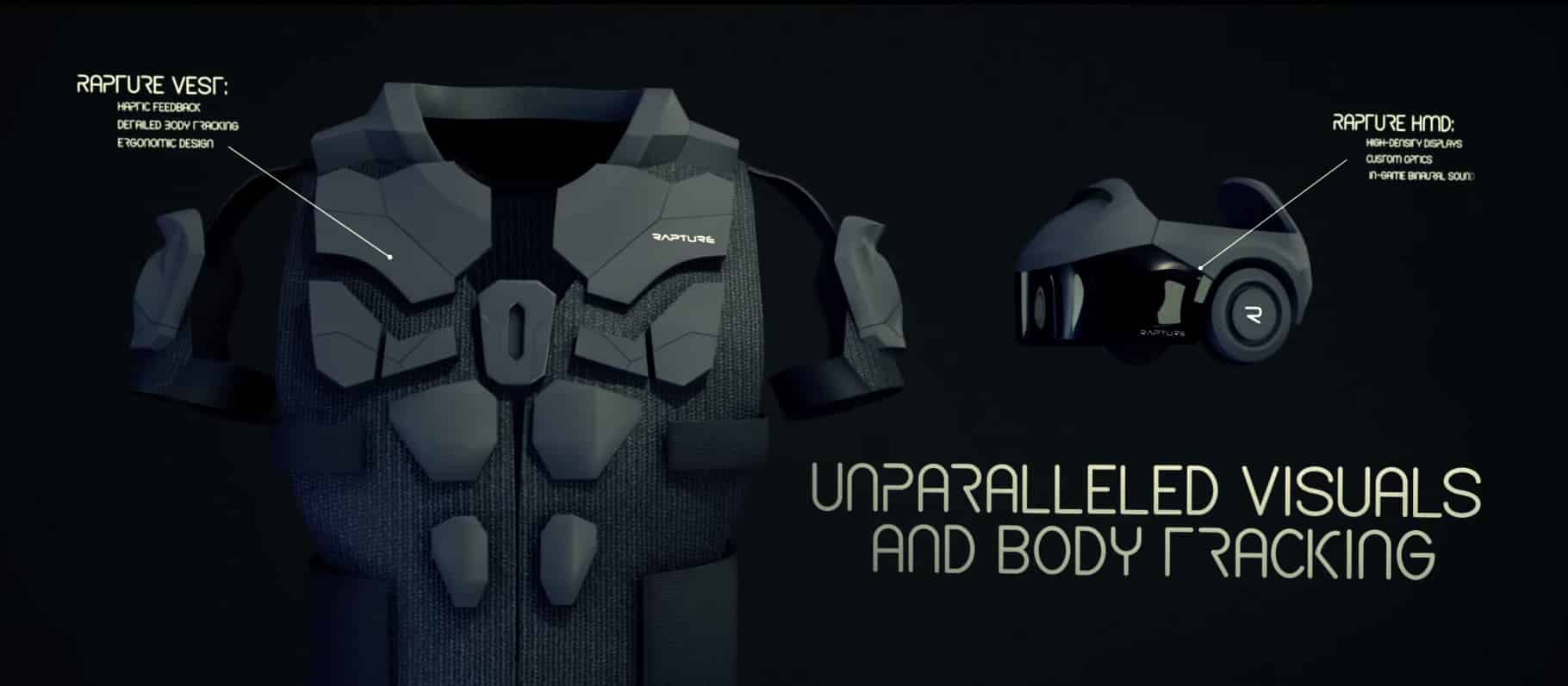 Competing with Consumer Virtual Reality
Still, there's economics at work here (isn't there always?). The initial price will be $29.95 for the first half hour of play.
A virtual reality amusement center can't take the theme park approach (think Disney, Six Flags) of using cheap farm land (or swamps) to build out a complete travel destination – it has to be near an urban area. And commercial VR playspaces (game pods here) require support staff and need to limit the number of players (a maximum of ten according to the company) to keep the experience from becoming chaotic.
The cool hardware and physical props will definitely add to the experience, but will it keep players coming back?
By the time The Void opens, it will be competing against virtual reality devices from Oculus and others sitting around our livingroom couches. It's just so easy . . .  to pick up that headset . . . and start playing.
And while our homes won't have the full range of physical and tactile options they offer, one can always compromise for convenience (I could turn up my New York City apartment radiators, don a head-mounted display, and get a passable simulation of a rainforest).
So a Review, Please?
Is this a game-changer? As with everything in the digital age, The Void will live or die by the quality of its user experience (only some of our educational software seems absolved of this standard). We'll find out soon enough just how well it holds up against the creative projects coming out of Kickstarter and the major players in Redmond and Mountain View (yes, let's check this again after Google I/O at the end of May).
As my colleague Maya put it in the best one sentence review of The Void I heard so far: "It's much more than we have and a lot less than we dream about," when it comes to virtual reality.
Emory Craig is a writer, speaker, and consultant specializing in virtual reality (VR) and artificial intelligence (AI) with a rich background in art, new media, and higher education. A sought-after speaker at international conferences, he shares his unique insights on innovation and collaborates with universities, nonprofits, businesses, and international organizations to develop transformative initiatives in XR, AI, and digital ethics. Passionate about harnessing the potential of cutting-edge technologies, he explores the ethical ramifications of blending the real with the virtual, sparking meaningful conversations about the future of human experience in an increasingly interconnected world.