To quote Meta's Facebook page, VRLA "was an unforgettable and dazzling 'VR playground'". It's the largest VR expo around and this year included over 130 exhibitors and demos (including the Meta 2 Glasses). Here's a quick roundup of some of the highlights. The best account goes to Sarah Hill, CEO and Chief Storyteller at StoryUP, for her recap on Medium, VRLA Recap: Dawn of "Original Reality". It's worth reading in full, but here's what intrigued us.
Reggie Watts Gets VR
In the midst of our VR deliriums, Reggie Watts is one of the few who gets VR but is not afraid to highlight our frustrations with the current state of the technology. His recent performance on AltSpaceVR was groundbreaking – a first in bringing together over a thousand people in a virtual space. But a short clip from his keynote (wait, is this a keynote?) at VRLA picked apart the current environment of multiple platforms, proprietary cables and uncooperative avatars. He brought down the house.
Meta Smart Glasses 
Meta showed up at the VRLA Expo with their redesigned Smart Glasses even if they are technically belong in the AR tribe. Unlike Microsoft's HoloLens, Meta includes a full 90-degree field of view and 2560 x 1440 high-dpi display. And the lens themselves are clear, making eye contact with others incredibly easy. And if you need another reason to be intrigued, they are only $949 compared to the $3,000 you'll part with for HoloLens.
New forms of Hand-Tracking
A basic goal in VR is interaction with your virtual environment. But current hand-controllers are a poor solution. In the ideal virtual space, you shouldn't have to hold a device in order to use your hands. You would just move them naturally. According to VentureBeat, the startup Usens has raised $20 million toward this goal:
Usens' tracking leverages machine learning and computer vision techniques. With the 26DOF mobile hand tracking, this solution replaces the need for peripheral devices such as game controllers or gloves. The integrated experience of natural hand and head tracking, as well as the combination of AR and VR creates a new standard of reality the team refers to as "super reality."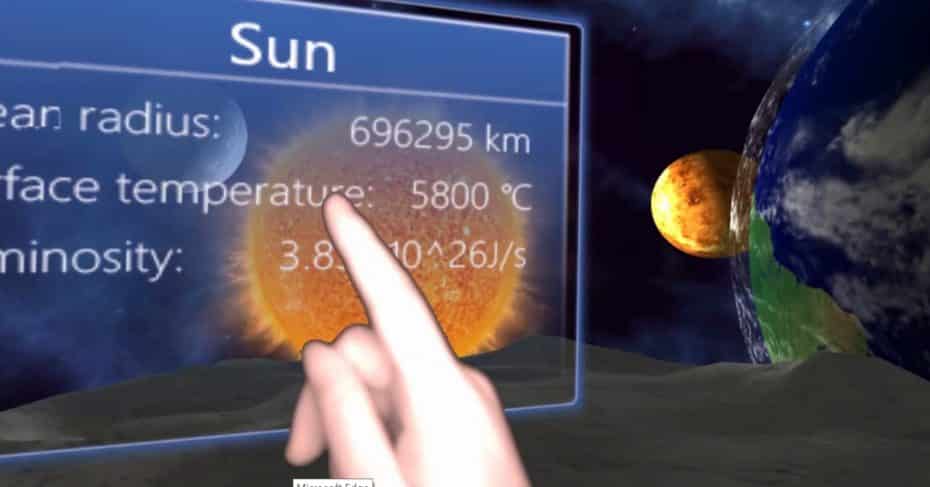 At VRLA, they demoed tracking that goes far beyond interaction with virtual interfaces. Sarah Hill describes the experience.
You could ride a tricycle with room-scale VR. Other experiences put you on a mountain bike. As the platform vibrated, you had to manage extreme shaking to stay on your bike. Another experience placed you on a skateboard holding a rope attached to the bumper of a speeding police car.
It's the kind of realism we've been looking for in VR.
Mindshow Steals the Show
Finally, if you have been following the tech news, Mindshow clearly left an impression at the VRLA Expo. According to co-founder Jonnie Ross, "It's the first step toward a future where everything is malleable." Check out their short promo video:
https://www.youtube.com/watch?v=2p9Cx4iX47E
The Los Angeles based virtual reality studio is working on a platform to let you create your own 3D environments, animated films that you could remix and share with others.
Visionary VR's ambitious in-development project Mindshow, which was announced at this year's VRLA conference, is a free tool for simple interactive filmmaking. Mindshow is a kind of machinima system, letting creators record a 3D gaming environment like a miniature movie set. Instead of just directing avatars from afar, though, they drop directly in the shoes of different characters via a VR headset, recording their actions and then combining them into a coherent story. Viewers can either watch the resulting film, or potentially remix the characters' actions themselves — then pass it on to someone else, who could record their own take, and so on. (The Verge)
Let's just call this what it is – machinima on steroids. Right now the platform is fairly limited and there's no public release date. But we're keeping a close eye on it.
VRLA Expo is all about the Technology
More than a few have said that 2016 is the year of virtual reality. And VRLA was the dazzling VR playground everyone expected. There is astonishing creativity with new hardware, hand-tracking and content creation tools. But despite all the technology, let's not lose sight of what's important here.
We'll let Sarah Hill from StoryUp have the last word.
In this age of unique storytelling inputs, I think it's important to remember that just because we can…doesn't mean we should. Story is still king of the jungle…despite the tech.
That holds true for advertisers, entertainment, and education.
Emory Craig is a writer, speaker, and consultant specializing in virtual reality (VR) and artificial intelligence (AI) with a rich background in art, new media, and higher education. A sought-after speaker at international conferences, he shares his unique insights on innovation and collaborates with universities, nonprofits, businesses, and international organizations to develop transformative initiatives in XR, AI, and digital ethics. Passionate about harnessing the potential of cutting-edge technologies, he explores the ethical ramifications of blending the real with the virtual, sparking meaningful conversations about the future of human experience in an increasingly interconnected world.