The EDUCAUSE annual conference is this week and we are doing a VR & AR  workshop and other presentations. We've been busy unboxing the new gear and testing VR headsets and 360° cameras.

Here's a couple of highlights of the new VR hardware that arrived. Fresh out of the boxes
The new Google Daydream View headset and Pixel 2 phone which was released in October.
Microsoft Mixed Reality Headset and controllers.
The new Insta360° One camera. We've been using the Insta360 Nano but the new model is a major upgrade.
We'll have MiraReality's new AR mobile headset. Actually, the device is not available yet but we'll have the Developer's Edition. Despite the lack of content, we're very impressed with it.
There's more so even if you are not at our workshop, look for us as we'll be around the conference all week.
VR and AR at EDUCAUSE
We start the week with a pre-conference workshop on Tuesday morning on Immersive Learning. Here are the details:
Designing Immersive Experiences and Stories in VR/AR That Will Transform Learning
Tuesday, October 31 | 8:00am – 11:30am ET | Meeting Room 103A
This hands-on workshop mixes 360 storytelling, future thinking, and experimenting with VR and AR platforms. We will use immersive tools including VR cameras, 3D scanners, Snap Spectacles, VR and AR content-creation tools, and social VR. Collaborative work and discussion will focus on how immersive technologies transform teaching and learning.
Outcomes:
Understand and experience the workflow of new VR and AR content-creation tools
Learn how to create learning opportunities and resources through immersive VR and AR
Identify strategies for implementation of VR in learning environments
It has been a fascinating year for VR in Higher Education. As part of our ELI Immersive Learning series, we surveyed projects in STEM, Medical Education, Humanities and Social Sciences. We're seeing VR headsets moving from the pop-up spaces to the classroom which brings a new set of questions and opportunities. We look forward to hearing about your plans and immersive technology projects.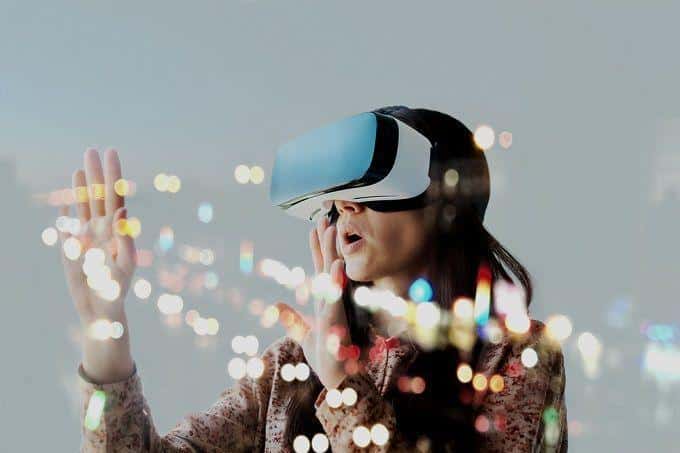 In addition to the VR workshop, we recently contributed to the latest ELI publication 7 Things You Should Know About AR/VR/MR. As with the other publications in the 7 Things series from ELI, it's a great resource on getting started with VR.
On Wednesday, Malcolm Brown and Veronica Diaz from ELI are hosting a Meet and Mingle on VR/AR/MR: Immersive Tech from 1:15pm – 2:00pm at the Community Central, Grand Hall, 200 Level. We look forward to joining them and doing a very quick informal presentation on VR in Higher Education. Stop by for an informal opportunity to grab a coffee and chat with community members who are already using or experimenting with the use of virtual reality, augmented reality, and mixed reality technologies.
Digital Learning Strategy
We're not only doing VR and AR at EDUCAUSE. Later in the day on Wednesday, Maya will moderate the panel
Insights for Advancing a Digital Learning Strategy in Higher Education
with colleagues from NYU and the London School of Economics. The panel will discuss formulating, implementing and scaling a digital learning strategy. We will discuss digital learning initiatives and hope to also hear from the audience on what is taking place on their campus. 

Insights for Advancing a Digital Learning Strategy in Higher Education
Wednesday, November 01 | 3:10pm – 4:00pm ET | Meeting Room 103B
What is a Digital Learning Strategy for Higher Education? How do we frame our digital learning vision and engage the campus community? This session provides insights from three institutions and their recent initiatives in shaping the University's future digital strategy to drive academic innovation, technology-enhanced and online education.
Outcomes:
Understand how to frame a digital learning strategy and engage stakeholders       

Gain insights from examples on advancing digital learning and innovation initiatives

Engage in a discussion about lessons learned
See you at EDUCAUSE
We look forward to EDUCAUSE 2017 sharing our insights, connecting with colleagues and spending time in Philadelphia. Also on our list is a stop at Reading Terminal Market for some local favorites.
Like the market, the EDUCAUSE annual conference is the marketplace of ideas at the intersection of technology and Higher Education. See you in Philly!

Maya Georgieva is an EdTech and XR strategist, futurist and speaker with more than 15 years of experience in higher education and global education policy. Her most recent work focuses on innovation, VR/AR and Immersive storytelling, design and digital strategy. Maya actively writes and speaks on the topics of innovation, immersive storytelling and the future of education and consults organizations and startups in this space.