When you hear the latest news about Snapchat's AR glasses, the first impulse is to think – not again? The company has already released three versions of its Spectacles, though they are not actually full augmented reality gear. The current Spectacles are essentially capture devices that piggyback off a user's app on their smartphone. According to Alex Heath in The Information, the new version incorporates an AR display:
The upcoming Spectacles will be capable of superimposing Snapchat's lenses—a virtual beard or rainbow, say—on the real world, said the people familiar with the device. Past versions of Spectacles couldn't show those effects on the glasses themselves because they lacked displays in them.
We'll likely see a product announcement at Snap's upcoming developer conference in May. It's doubtful that the current version of Spectacles will be discontinued since the AR Glasses will be initially targeted at developers and creators.
What Would You Do With Snapchat's AR Glasses?
AR glasses have always been part of CEO Evan Spiegel's end game at Snap, and the three versions of Spectacles are a testament to his commitment to AR. But the company has never been profitable and always targeted a niche market – though it's a pretty hefty niche. Snap boasts some 238 million daily users who access it a remarkable 30 times a day. That results in a huge amount of content getting pushed through the app, with some 4 billion snaps (photos and videos) created daily and 18 billion video views. The app claims the attention of 30% of internet users aged 26–35, with usage rapidly falling off in higher age groups. 
Users have flocked to Snap's Lenses, and the sponsored tie-ins with corporate advertising campaigns have been incredibly creative and popular (it's hard not to take delight in people's heads getting turned into tacos).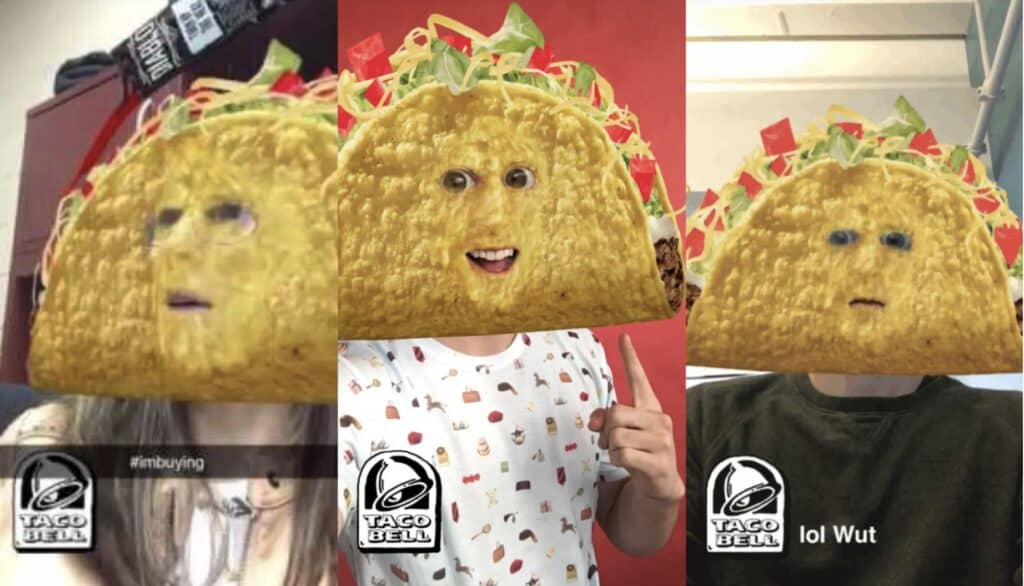 But impressive as this is, Snap's challenge is that it doesn't have a foothold in the work or education environments. While they may release a well-designed set of AR glasses, it's hard to imagine how much traction it would get as an entertainment-centric device. As soon as Facebook or Apple comes out with all-in-one AR glasses that can be used for work, communication, and entertainment, they're sunk. Of course, Snapchat's AR glasses might target all those sectors, but it would mark a radical shift for a company that's built a social media platform around impulse and fun.
News also surfaced that Snap is working on a foldable drone for selfies and other activities. That kind of device may actually find more use outside the entertainment realm.
Lightweight and Fashionable Rule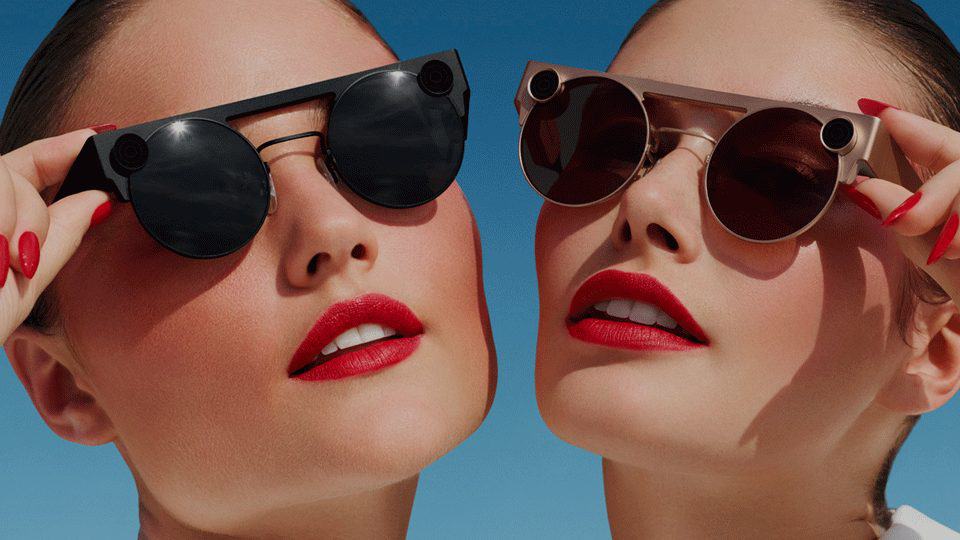 Snap may have lost millions on its early versions of Spectacles, but one thing they get right is that AR eyewear has to be lightweight and fashionable. We're too vain to put anything on our faces that make us look like something out of a Star Trek Borg episode – unless it's hardware for a specific use, such as AR glasses in enterprise applications. The three versions of Spectacles released so far have been easy to wear, and we've been impressed with their design. Lightweight? Check. Easy-to-use interface? Check. Charges automatically in its own case? Check.
There's not a lot to argue about with what Snap has done with Spectacles. In fact, we'd use ours more if only . . .  we had some actual use for them. And that is the problem Snap will face with full-featured AR Glasses.
Over the twists and turns of the XR consumer revolution, we've learned not to count Snap out. So we're eager to see what the company will announce in May even if we're wondering, with apologies to Commander Spock, what's the logic behind this development.
Emory Craig is a writer, speaker, and consultant specializing in virtual reality (VR) and artificial intelligence (AI) with a rich background in art, new media, and higher education. A sought-after speaker at international conferences, he shares his unique insights on innovation and collaborates with universities, nonprofits, businesses, and international organizations to develop transformative initiatives in XR, AI, and digital ethics. Passionate about harnessing the potential of cutting-edge technologies, he explores the ethical ramifications of blending the real with the virtual, sparking meaningful conversations about the future of human experience in an increasingly interconnected world.