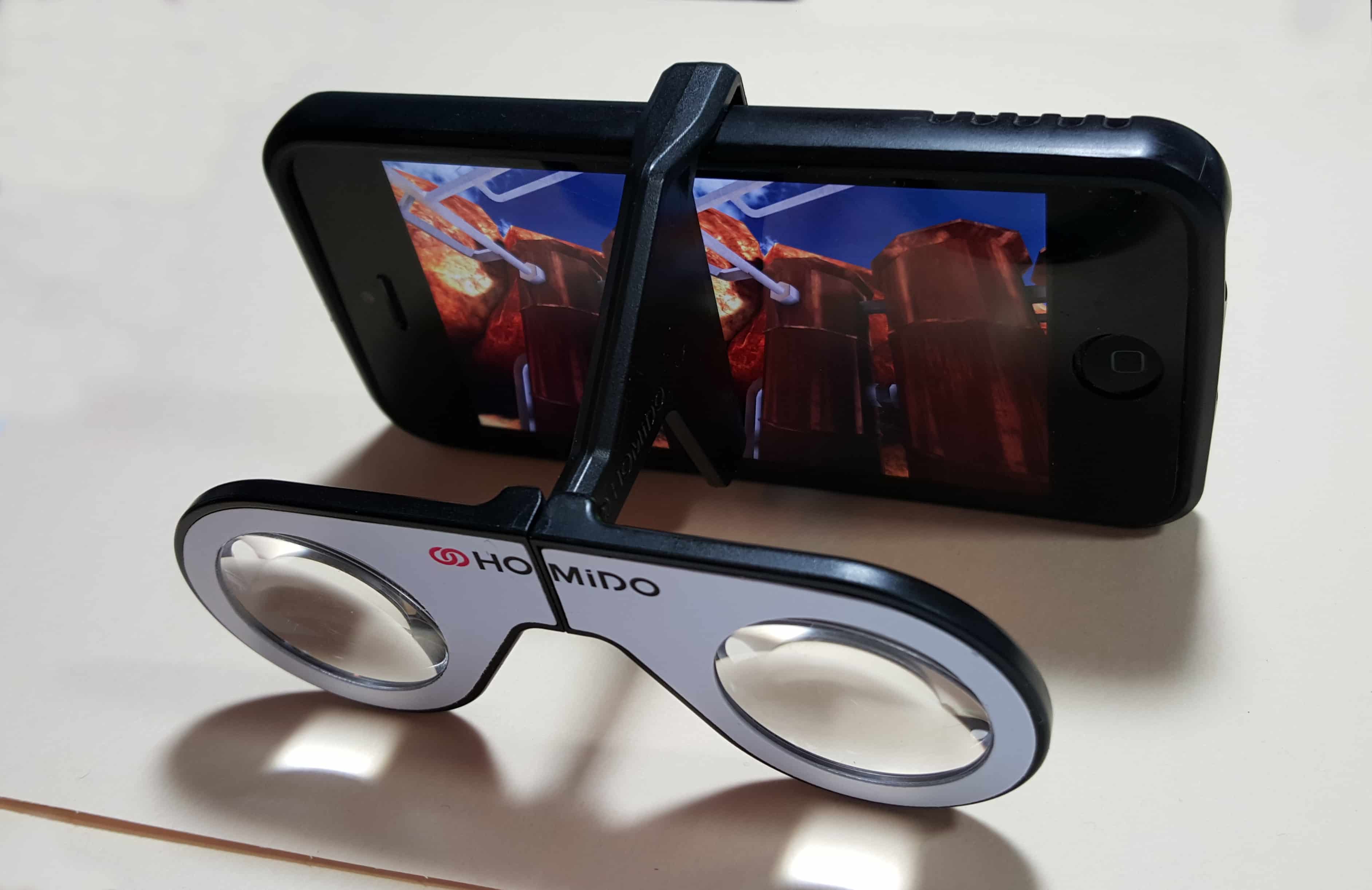 Here is a little gem out of CES 2016, the smallest VR headset, the Homido Mini. This is a super small VR device you can keep in your pocket and use when needed. It weighs only half an ounce, and simply clips on your Smartphone. Just unfold it, open VR content and you have VR on the go. It's not a perfect virtual reality headset by any means, but very innovative for the size and price.
Smallest VR Headset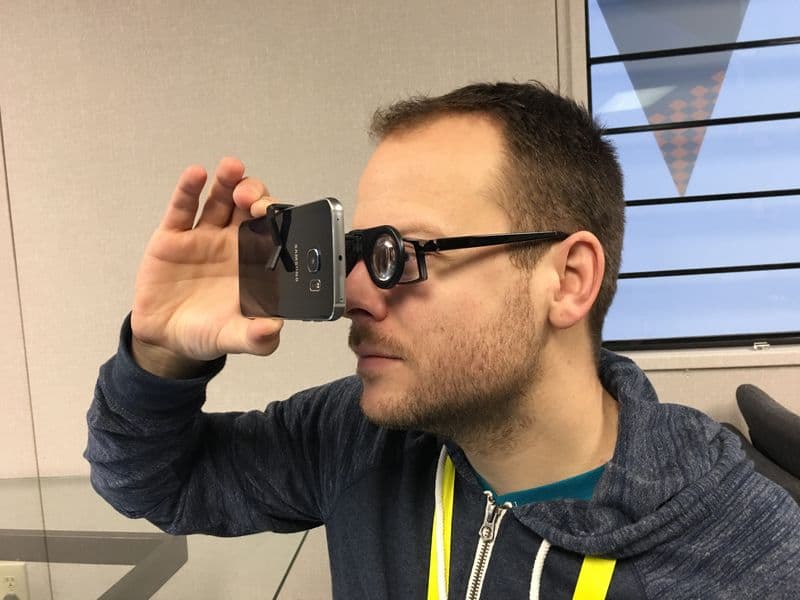 The Homido Mini isn't really a headset – the company refers to them as "VR Glasses". You might want to just call it a VR viewer that you can use anywhere. At roughly .7″ by 2.6″ you'll be hard pressed to find anything more portable in the virtual reality area.
The Mini has a real advantage over other virtual reality headsets such as Google Cardboard. It's so small that you can always carry it with you. In fact, the biggest problem might be that it's easy to misplace. It does let light in from the side, but we did not find that to be an issue. But the open design also makes it more social. You know when someone is standing next to you – making VR less isolating.
Until we have AR and VR in our eyewear, headsets are always going to remain a challenge. There are other portable solutions in the pipeline but Homido is available now. You can buy it on the Homido site or on Amazon at Homido Mini VR Glasses for Smartphone
.
Homido VR Headsets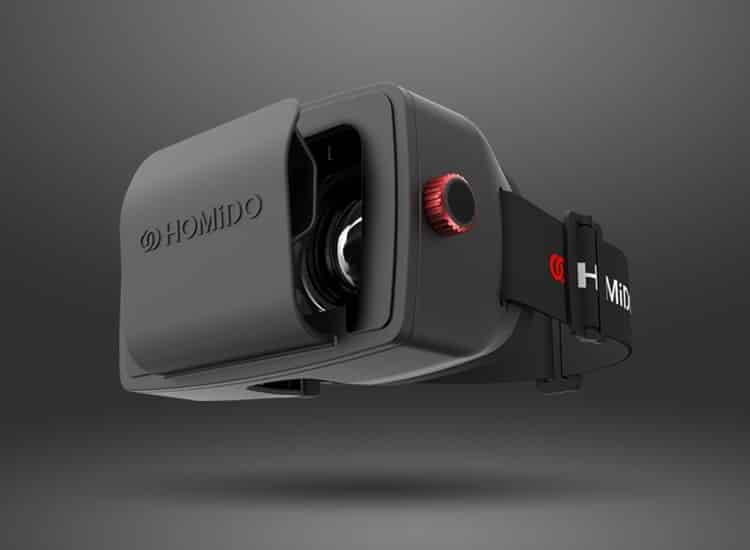 The company makes other VR headsets as well. Their main unit runs for less than a $100 and works with both Android and iOS. They also sell it as a bundle with a Bluetooth gamepad and/or a Ricoh Theta 360 Camera. It gets generally good reviews with Digital Trends commenting:
The Homido VR provides a low-cost intro into smartphone-based virtual reality — and it's more convenient than Google Cardboard.
But the Homido Mini is a winner based on size and convenience alone. Definitely a great little device to have on hand for your virtual reality adventures. Check it out on Amazon.
Emory Craig is a writer, speaker, and consultant specializing in virtual reality (VR) and artificial intelligence (AI) with a rich background in art, new media, and higher education. A sought-after speaker at international conferences, he shares his unique insights on innovation and collaborates with universities, nonprofits, businesses, and international organizations to develop transformative initiatives in XR, AI, and digital ethics. Passionate about harnessing the potential of cutting-edge technologies, he explores the ethical ramifications of blending the real with the virtual, sparking meaningful conversations about the future of human experience in an increasingly interconnected world.