It was welcome news to see the SIGGRAPH 2022 conference return to an in-person and online event this year. With its mix of technical papers, talks, announcements, and VR experiences, it has cemented its role as a premier conference for XR developments. As Munkhtsetseg Nandigjav, SIGGRAPH 2022 Conference Chair, noted:
I believe SIGGRAPH 2022 is the ideal place to talk about the metaverse, discuss what is happening now, and exchange ideas as to what is possible. Our community is made up of creators and innovators. We want to further these discussions and promote how this experience will potentially change lives. We contribute to the variations and transformations occurring in this virtual world, and we can empower these creators to make an impact for the better.
It's that mix of creators and innovators – along with the presence of industry leaders and movie and digital media experts – that has drawn us to SIGGRAPH year after year. XR needs the cross-pollination that comes from an interdisciplinary focus.
While the conference covers the full range of media developments, it should be on your radar if you are working with or leading an XR project. SIGGRAPH's VR Theatre covers the latest in immersive storytelling, and the Emerging Technologies and Immersive Pavilion showcases cutting-edge innovations in VR, AR, and mixed reality. The Best in Show award for the VR Theatre submissions went to the remarkable project, "On the Morning You Wake (to the End of the World." Here's the release trailer:
SIGGRAPH 2022 Highlights
Highlights of this year's conference included some eye-opening emerging tech and a significant focus on metaverse developments. The last time the conference convened in person – in 2019 – there was little discussion of the metaverse. This year it was the focus of courses, panels, hands-on workshops, and several industry announcements.
NVIDIA's AI-Powered Tech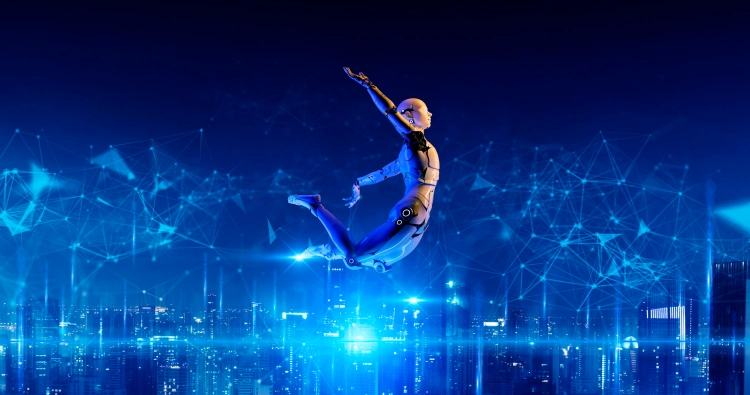 Not surprisingly, NVIDIA offered several new developments at the conference to enhance content creation.
The company . . . announced multiple technology efforts to advance its computer graphics generation capabilities for metaverse applications. One of the efforts is the new NeuralVBD library, which is a next generation of the OpenVBD open-source library for sparse volume data. Additionally, Nvidia is working on enhancing the open-source Universal Scene Description (USD) format to help further enable metaverse applications.
NVIDIA is focusing on leveraging AI capabilities in the graphics pipeline. New SDKs utilize ". . . the power of neural graphics to the creation and presentation of animation and 3D objects." AI also reduces the memory footprint of 3D objects and spaces, which will be essential for the remote hosting of XR content.
In addition, NVIDIA is experimenting with AI-driven avatars for the metaverse. As Rev Lebaredian, VP of Omniverse and simulation technology at Nvidia, put it,
The metaverse without human-like representations or artificial intelligence inside it will be a very dull and sad place. We are providing the toolkit of technologies necessary to construct avatars of different forms so that others can take these technologies and build their specific ideas around what avatars should look, feel and behave like in those worlds.
Our current avatars in virtual worlds are poor representations of human presence, with disembodied figures and cartoon-like developments. At times, they seem to have hardly advanced from the days of Second Life. NVIDIA promises to change that, though using AI in avatar creation and programming. That will open the fascinating potential to create populated virtual worlds – and a host of ethical issues as XR becomes more accessible to the general public.
Markerless Mo-cap from Move.ai
SIGGRAPH 2022 saw the announcement from Move.ai of a remarkable markerless mo-cap solution. Here's a quick video summarizing the simplicity of the platform.
Move.ai lets you use standard cameras to capture high-fidelity motion data in outdoor or indoor environments. The platform may finally put an end to expensive mo-cap studios and consign those cumbersome marker-based outfits to a museum of outdated tech. This could be the next stage in the democratization of mo-cap. Of course, the game engines for content creation still need to be much easier to use.
Other Highlights from SIGGRAPH 2022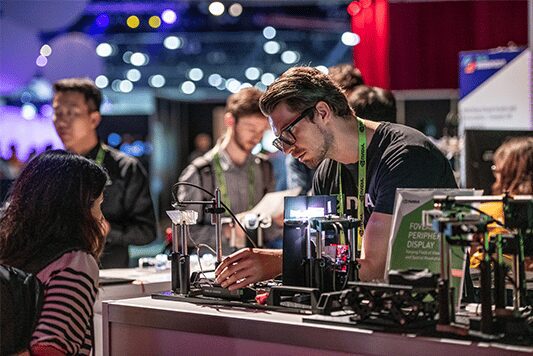 There were several additional highlights at this year's event. We should note both the Emerging Technologies Best in Show and Honorable Mentions:
SIGGRAPH 2022 Emerging Technologies Best in Show: HDR VR

HDR VR presents a high dynamic range virtual reality demonstrator capable of reproducing the full range of typical indoor luminance values, from 0.05 nits to more than 16,000 nits. Demo visitors experience this higher fidelity VR display that more fully utilizes the human eye's dynamic range.

The jury felt as if the installation not only met, but exceeded, our expectations for the on-site demonstration. Not only was the technology advanced to the point of excellence in the field, but the demonstration and models on-site really went a long way to communicating some complicated concepts in an elegant manner for our attendees.

Honorable Mentions

RAPID DESIGN OF ARTICULATED OBJECTS: AN INTERACTIVE SHOWCASE

This project present a novel 3D sketching system for rapidly designing articulated 3D concepts with a small set of coherent pen and multi-touch gestures. The system bridges the gap between 2D sketching and 3D modeling and is generally applicable in film, animation, game, and product design.

This was a really clean and engaging presentation of the possibilities of a tool that allows creators to quickly develop articulated content.

WONDERSCOPE: PRACTICAL NEAR-SURFACE AR DEVICE FOR MUSEUM EXHIBITS

This project proposes a practical near-surface AR device for museum exhibits called WonderScope, a peripheral device for mobiles. With a small RFID tag, it enables an experience like seeing through or magnifying the surface of exhibits. It performs on various materials of surfaces, regardless of the lighting environment.

This was a delightful next step in the development of guest engagement technologies for museums and similar installations. 

[SIGGRAPH 2022 Best in Show]
Conference Wrap-up
This year's conference in Vancouver saw 2,400 contributors with an international audience from 74 countries. The online version brought in over 30,000 views for the live stream sessions across the four-day event. Excellent programming (with a focus on diversity and inclusion) and being in the eye of the storm with technologies that will be essential to the development of XR and the metaverse made SIGGRAPH 2022 a high point of the reemerging conference scene. See you there next year!
Emory Craig is a writer, speaker, and consultant specializing in virtual reality (VR) and artificial intelligence (AI) with a rich background in art, new media, and higher education. A sought-after speaker at international conferences, he shares his unique insights on innovation and collaborates with universities, nonprofits, businesses, and international organizations to develop transformative initiatives in XR, AI, and digital ethics. Passionate about harnessing the potential of cutting-edge technologies, he explores the ethical ramifications of blending the real with the virtual, sparking meaningful conversations about the future of human experience in an increasingly interconnected world.