It comes as no surprise that NASA is researching the use of virtual reality for Mars exploration. Jeff Norris of the Jet Propulsion Laboratory, spoke to the Vision Summit 2016 conference about NASA's work and letting non-astronauts experience space exploration:
I now believe VR can be better than being there.
He described how the first astronauts on Mars may be joined by "Telenauts" – people on earth who will become part of the adventure.
VR from Curiosity Rover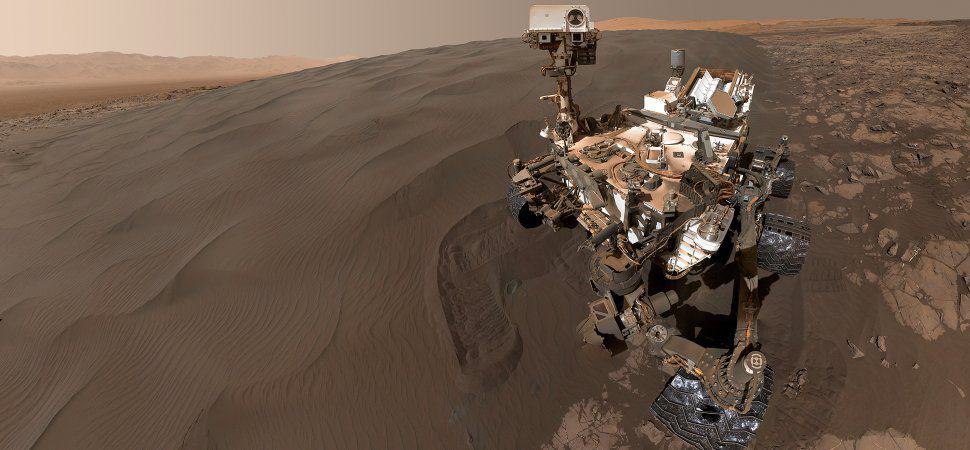 This week, NASA released an amazing 360 video from the downwind face of "Namib Dune" on Mars that included part of Mount Sharp on the horizon. The photos were originally released on January 30th from Curiosity Rover, but without a 360 camera to shoot in VR, the images had to be stitched together. Recompiled into a 360 video, the scene is amazing. It may not be as realistic as Ridley Scott's The Martian, but you feel as if you are standing on the planet's surface.
Poor Curiosity. It left earth too soon – November 26, 2011 to be precise – before our current virtual reality revolution took off. Future exploration vehicles will no doubt include 360 degree cameras for VR photos and videos.
NASA Virtual Reality Research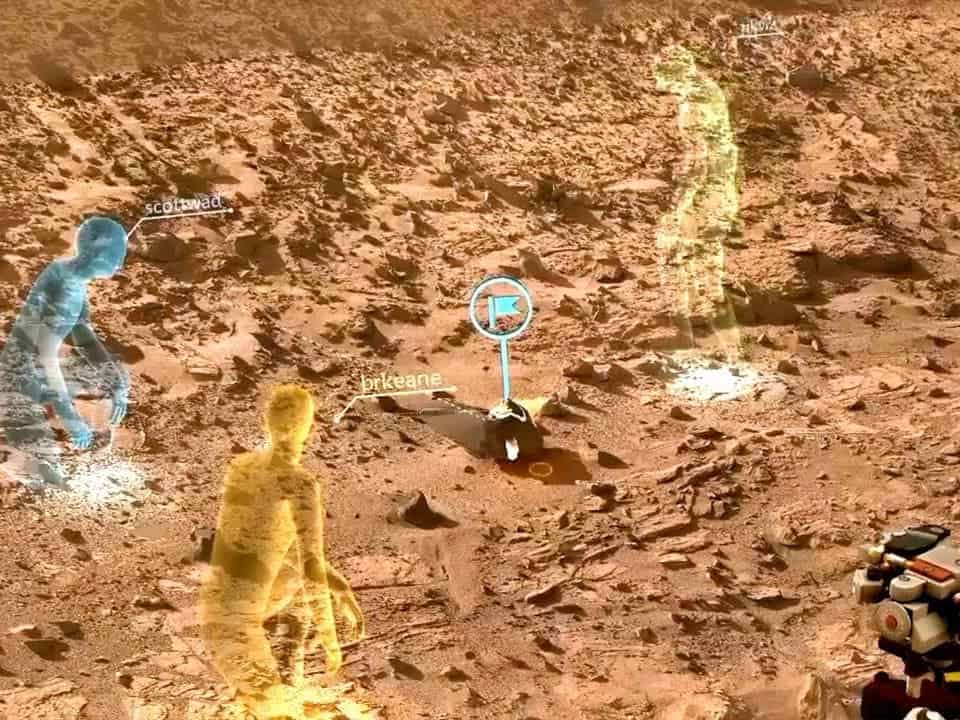 NASA has been working with virtual reality and VR headsets for some time since simulated experiences are an essential training tool. And their research on VR will eventually include opportunities for those of us on earth. There's already a Mars 2030 virtual reality game in development. It's a joint project between NASA, Fusion Media, Take-Two Interactive, and MIT's Space Systems laboratory and will be available later this year.
But more exciting is what Jeff Norris said about the joint project between NASA and Microsoft. The project uses – you guessed it – Microsoft's HoloLens to create an immersive environment for scientists at JPL.
Ever since the first rover showed up on Mars in 1997, scientists have been studying the surface mostly from behind computer screens. 'We started to work on ways to break through those boundaries,' Norris said, noting one application in particular that is helping on the Red Planet.

Norris presented his thoughts on a joint partnership between NASA and Microsoft called OnSight, which has allowed researchers to virtually meet on the Martian surface and explore the area together, using data from JPL rovers on the surface and satellite photography from above.
Scientists can now walk around 3D simulation of the Martian environment, providing a more natural first-person perspective. According to Norris in a JPL press release,
Previously, our Mars explorers have been stuck on one side of a computer screen. This tool gives them the ability to explore the rover's surroundings much as an Earth geologist would do field work here on our planet.
While OnSight is currently limited to NASA researchers, it's the only the beginning. By the time we are ready to land a human on Mars, the technology will be there to make the landing virtually present. We will be there in the same way that we can now surf or mountain bike with someone on earth. This is years away, and there are immense technical challenges to solve. But it will bring space exploration much closer to our lives. And students will have the opportunity to join in space expeditions – to virtually experience the thrill of stepping foot on another planet.
As Norris said,
We've built marvelous telescopes" to explore the universe in the past. The role of VR [is] how it can act as a new telescope for us.
We'll all be Explorers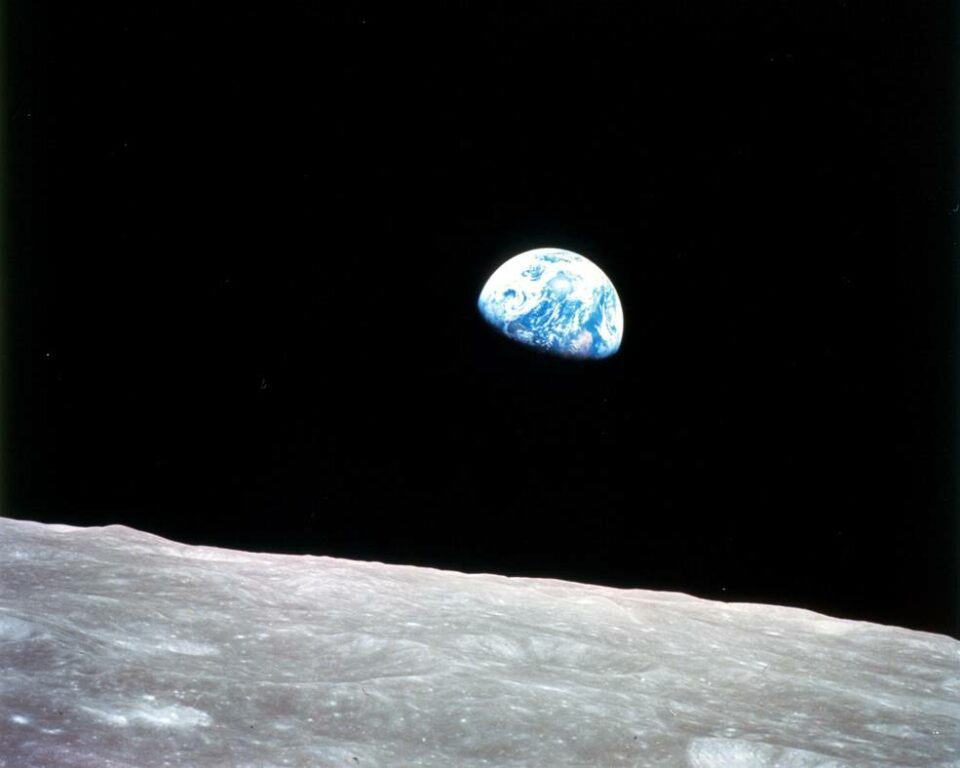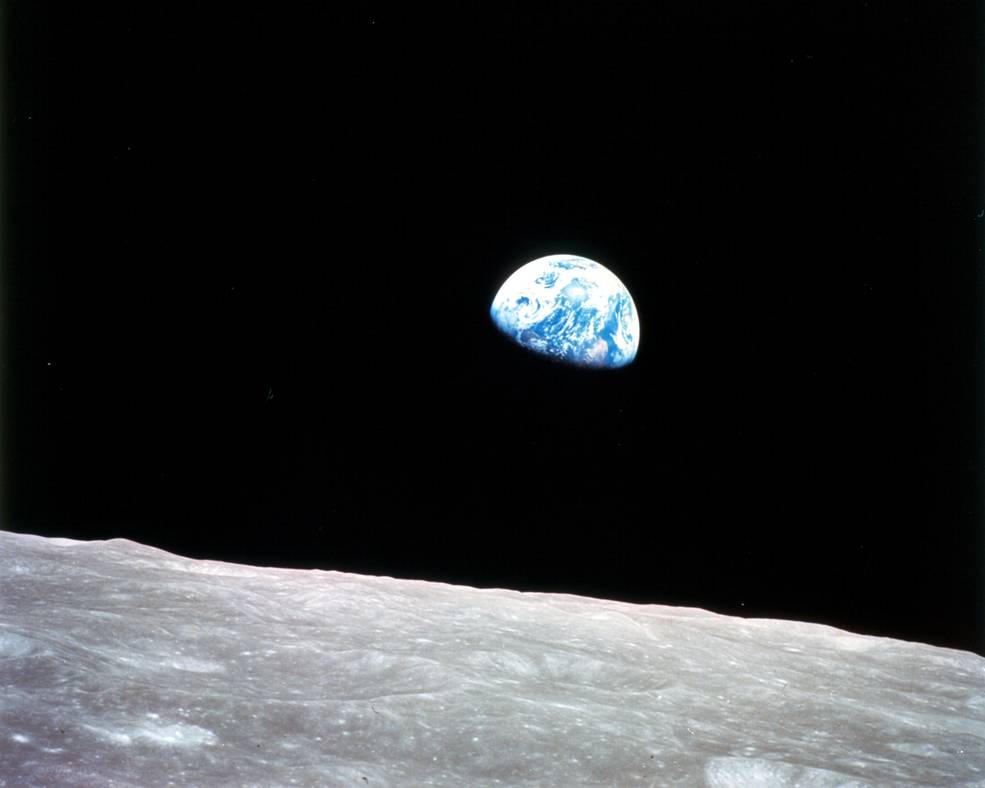 The first manned mission to the moon, Apollo 8, entered lunar orbit on Christmas Eve, Dec. 24, 1968. That evening, the astronauts held a live broadcast from lunar orbit, in which they showed pictures of the Earth and moon from their spacecraft. The images were compelling, and for a generation on the verge of space exploration, it was the first glimpse of our planet from elsewhere in the solar system.
But in the intervening decades, as lunar voyages became common and then ended, and rovers eventually landed on Mars, that sense of magic and wonder disappeared. Virtual reality will bring it back again, and not just in the form of a photo or video. We will walk with the astronauts, and explore the solar system as they do. And just as amateur astronomers contribute to their field, students and others will have the opportunity to contribute to space exploration. Call it crowd-sourced space exploration, a deeply immersive SETI@home program.
Listen again to Jeff Norris for it speaks to our future in a wearable and virtual reality world:
I now believe VR can be better than being there.
Emory Craig is a writer, speaker, and consultant specializing in virtual reality (VR) and artificial intelligence (AI) with a rich background in art, new media, and higher education. A sought-after speaker at international conferences, he shares his unique insights on innovation and collaborates with universities, nonprofits, businesses, and international organizations to develop transformative initiatives in XR, AI, and digital ethics. Passionate about harnessing the potential of cutting-edge technologies, he explores the ethical ramifications of blending the real with the virtual, sparking meaningful conversations about the future of human experience in an increasingly interconnected world.