Magic Leap is in the news again after a couple of tweets from CEO Rony Abovitz. The notoriously secretive company is hard to pin down but Abovitz suggests that major progress has been met with its AR or mixed reality device. While it's hard to predict with any certainty, we may just see something in late 2017.
Here's Abovitz last week:
We just achieved a number of major product dev milestones; things are full on exciting @magicleap

— Rony Abovitz (@rabovitz) October 23, 2016
Heavy work still ahead of us – but the summit is in sight 🙂

— Rony Abovitz (@rabovitz) October 23, 2016
A recent patent filing suggests that Magic Leap's headset will be a pair of stylish glasses with a miniature projector that beams light into your eye. The result? Digital objects as real as your surroundings.
The glasses attach to a separate processing unit and battery pack the size of your Smartphone. It's a design that overcomes the technical issues of weight and short battery life that Google Glass struggled with. Magic Leap's patent also indicates that it's connected to a remote data processing and storage unit.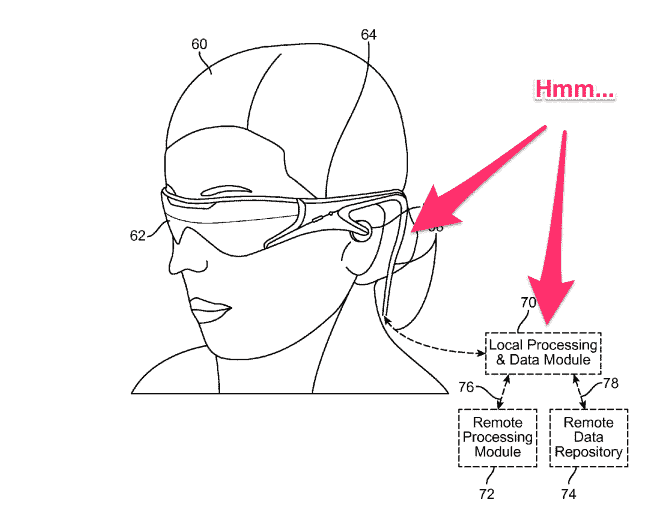 Magic Leap recruiting AR talent
Magic Leap is not so quietly recruiting overseas in search of VR/AR talent. According to Dennis Mitzner at TechCrunch,
Florida-headquartered Magic Leap has set up a company in Helsinki to gain access to Finland's vast, Nokia- and gaming-driven reservoir of VR and AR talent.

In July, Magic Leap registered a company in Helsinki with CFO Scott Henry as the chairman of the board. The company did not return my request for a comment.

The Finnish VR and AR companies I spoke with would not confirm or deny working with the company dubbed one of the most secretive startups in the world. But considering the country's strong know-how in technologies (especially in optics, hardware, and software) that are all highly relevant in the quest for VR/AR domination, it's no surprise that multinational giants and hot startups are courting the country's talent pool.
Finland's a hub of AR and VR development, especially in high-end graphics and optics. It's not by chance that Microsoft picked up Nokia back in 2013 and that the display lenses for HoloLens are designed there. And Finland has an upper hand on Silicon Valley as you can execute non-compete agreements.
Production gets ready
Last year, Magic Leap acquired an old Motorola factory in Plantation, Florida. The 260,000 square foot facility will serve as ". . . an engineering, design and early manufacturing site" according to the Miami Herald. And rumors abound of million unit orders already in the hands of Chinese suppliers where major fabrication will take place.
There's no word on the cost of the headset, though the hardware used doesn't come cheap. One would surmise that the price will be higher than Microsoft's new VR headset and probably match the cost of a new Smartphone. Abovitz has repeatedly said they are targeting a broad market – with millions of users – and that's not an option once you get into the $700 and above price range.
No device at CES 2017
Business Insider notes that Magic Leap will be at CES 2017 early next year. But they've come before and will not have a headset in tow. Andy Fouché told BI:
Although I can't comment on a 2017 launch, I can say we will not be revealing the product at CES in January of next year.
Look for a late 2017 release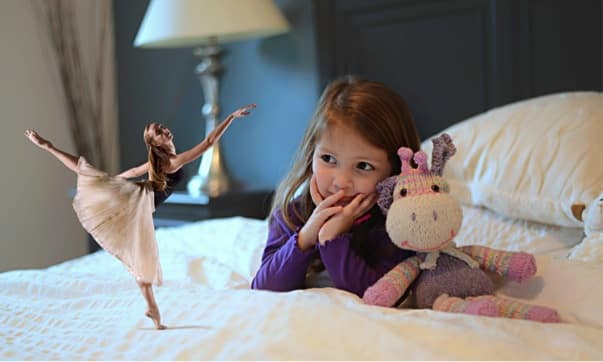 Besides the trade show circuit, Magic Leap has been showing up at conferences. We met Graeme Devine, Chief Creative Officer and Game Wizard, at the Games for Change Festival in New York City this summer. Devine gave no hints of a release date except to say that mixed reality will be a basic part of our world within two years. Our impression was that AR he was referring to would be provided by Magic Leap.
Given that timeframe, the manufacturing moves and the recent tweets from Abovitz, late 2017 seems to be a likely launch date. It will definitely be a crowded market by then. But if Magic Leap can deliver a high quality augmented reality device, it will impact multiple areas of society.
Late 2017? When it comes to AR, it can't come soon enough.
Emory Craig is a writer, speaker, and consultant specializing in virtual reality (VR) and artificial intelligence (AI) with a rich background in art, new media, and higher education. A sought-after speaker at international conferences, he shares his unique insights on innovation and collaborates with universities, nonprofits, businesses, and international organizations to develop transformative initiatives in XR, AI, and digital ethics. Passionate about harnessing the potential of cutting-edge technologies, he explores the ethical ramifications of blending the real with the virtual, sparking meaningful conversations about the future of human experience in an increasingly interconnected world.