Madefire's new app for the Magic Leap One is a fascinating development. It's not just that you can watch 3D comics through a ground-breaking headset. It's that you can publish your own comics in Mixed Reality. This is the beginning of the future, the digital turning the audience into creators. It's already happened in social media and YouTube. Immersive tech is not going to sit on the sidelines as a passive medium.
Over the years, a number of augmented reality publishing projects have surfaced. The New Yorker did a remarkable project (for its time) back in 2016, and Esquire had a super-early AR-ish cover back in 2009. And to think we once thought everything would be QR codes – how times have changed. And they still are – right underneath our feet.
Comics in Mixed Reality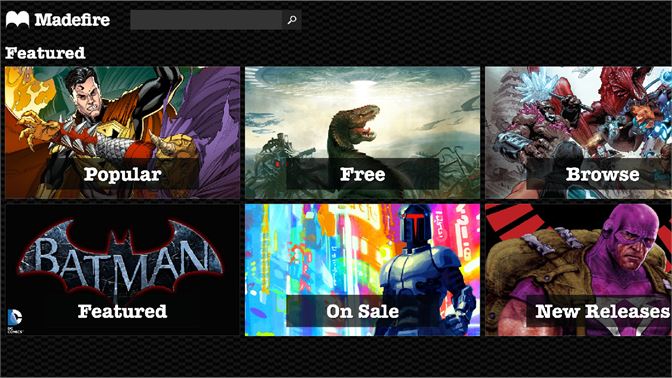 As comics have moved from print to digital, a slew of mobile apps has come up (Tom's Hardware had a quick review of top 16 in fall 2018).
Madefire has been inking deals with publishers for what it aptly calls "Motion Books." It's incredible art that leaps off the page with dynamic content.
There's no surprise that the deal with Magic Leap was announced back in 2017. The gestation period was more like six years. Nothing comes fast with the multi-billion dollar start-up in Florida. For a while, many of us thought they'd never even get a product out the door.
Sometimes, it feels good to be proven wrong.
Of course, with $2,300 price tag, not many will be experiencing Madefire's comics in Mixed Reality (or anything else, for that matter). But Magic Leap's first HMD was billed as a developer's device to get content creation underway. As Venture Beat put it, this is more about creating a new medium than getting content to the public.
Creating without coding skills
Here's RoadtoVR's description of Madefire's comics in Mixed Reality.
The Madefire authoring tool was created to rapidly iterate layered art files to create a sort of page-popping 3D comic, replete with camera movement, depth, and paralax.

Now Magic Leap One owners can not only browse a number of these 3D comic book stories from some of the biggest names in the industry, but also create and publish their own experiences on Magic Leap One without the need of coding skills.
It's exactly the trajectory we need to follow for immersive content creation. Down the road, it all has to be achievable without coding skills.
But no illusions. We're a long ways from that ideal. Even the Madefire – Magic Leap partnership is not a full 3D creation platform. You're actually putting 2D objects into 3D space. Yet it's still remarkable when
. . . [you] can make those images pop out of the screen into the real world, as if they were three-dimensional, with motion, sound and depth, and a sense of where that image exists in physical space.
A video gives you a feel for the possibilities with the graphics.
There are other challenges. The Magic Leap One's limited field of view (better than HoloLens) is still not adequate for this type of content. You'll find yourself turning your head from side to side. And loading times can be a problem with some of the scenes. Let's face it, the very nature of Mixed Reality demands a standalone headset, untethered from a high-end computer. But then you depend on a less than an ideal processor.
The Madefire app for comics in Mixed Reality is exactly what Magic Leap needs to do. We have an expensive AR headset with tremendous possibilities. One that could unlock a new frontier in spatial computing.
It's a whole new world when we move from being users to creators. Especially when physical space around us becomes our virtual playground.
Emory Craig is a writer, speaker, and consultant specializing in virtual reality (VR) and artificial intelligence (AI) with a rich background in art, new media, and higher education. A sought-after speaker at international conferences, he shares his unique insights on innovation and collaborates with universities, nonprofits, businesses, and international organizations to develop transformative initiatives in XR, AI, and digital ethics. Passionate about harnessing the potential of cutting-edge technologies, he explores the ethical ramifications of blending the real with the virtual, sparking meaningful conversations about the future of human experience in an increasingly interconnected world.