Live streaming VR events continue to make the news. First, it was the amazing Reggie Watts performance on AltspaceVR. Now the startup Rivet has launched an iOS app (sorry, Android still to come) for live streams of concerts. As the musician, record producer and visual artist Brian Eno once said,
You can't really imagine music without technology.
In the near future, we may not be able to imagine a live performance without the option of a live stream in virtual reality.
Rivet's Live Streaming VR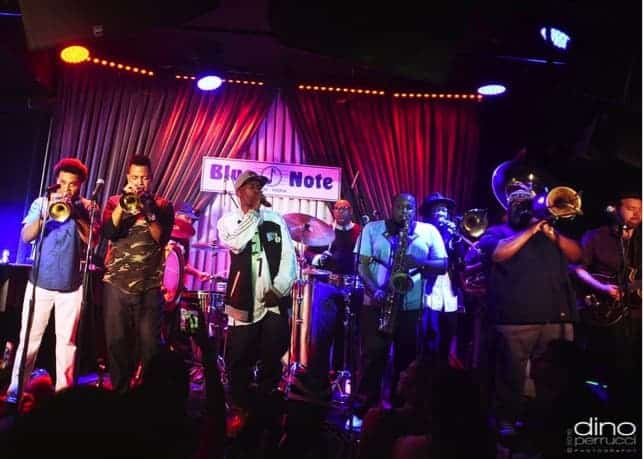 Right now, Rivet is only streaming performances from New York's Blue Note Jazz Club (walk by it all the time, don't go often enough). You can watch some of the 360-degree videos of a Soul Rebels gig at the appropriately named Live for Live Music site.
The Club is a partner in the streaming app but as CNet pointed out, Rivet has much bigger dreams than Blue Note.
Here's the we're-going-to-conquer-the-world statement from their website,
We've got big plans. Rivet's mission is to revolutionize the way live and on-demand music is consumed over the internet. The last decade has seen the music industry transformed by digital content and streaming services. The next disruptor is immersion. Performances can now be viewed, experienced and shared in an entirely new way.

No musical experience is complete without professional grade sound. Rivet has created a state-of-the-art recording studio to capture binaural audio of our recorded performances. Coupled with our post-production facility we bring all this together to create a remarkable experience.
In truth, this should be the next step for music. From CD's, to online music stores, to streaming from Spotify and company. Next up: put us in the middle of the performance.
AltspaceVR and Rivet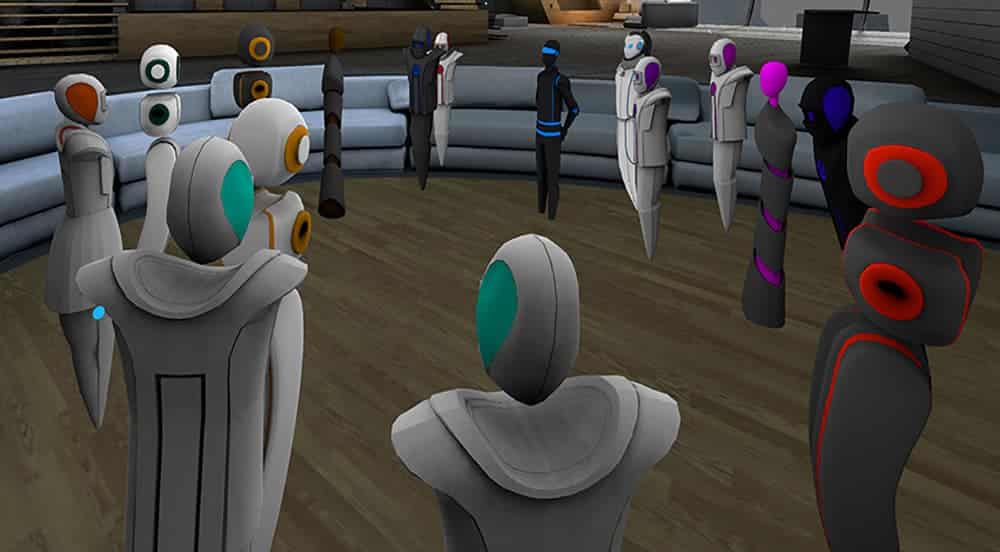 Obviously, AltspaceVR and Rivet are taking vastly different approaches. AltspaceVR does live streams but wants to provide a sense of community. You come for the performer, but it's also about the audience around you in virtual reality. People can spread out over multiple virtual rooms and even select who they want to share space with. It has amazing potential as a collaborative environment. The counterweight to the demands on processors and bandwidth is that we're all rendered as Second Life type avatars. Something has to give to limit the massive data stream this requires.
Rivet takes a more standard 360-degree video approach. They drop you into the live performance – no avatars here. But there's only a single VR camera and no interactivity with the performers or others in the audience. The savings in bandwidth goes into the audio quality.
Will Bandwidth Dry Up?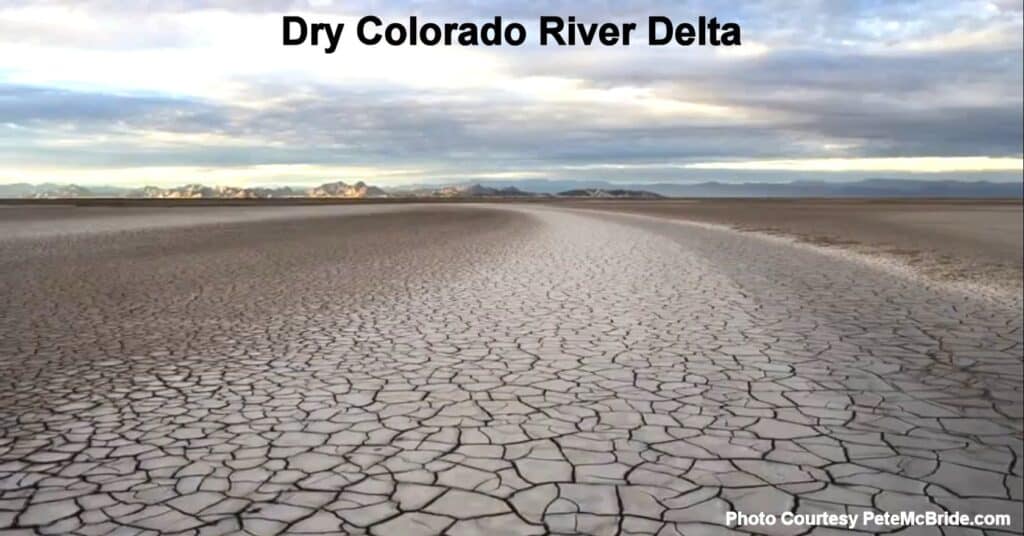 As we move into live streaming VR, you get the feeling bandwidth will end up looking like the mouth of the Colorado River – siphoned off by endless developments and irrigation that a mere trickle of a mighty river limps into the Pacific Ocean. If any water gets there at all.
Reggie Watts had issues last week in his show on AltspaceVR – blank screens in some VR headsets and other issues during the performance. But as an incredibly creative artist, he was able to improvise on the spot. If Rivet runs into problems with their live performance, the "professional grade" audio quality will vanish. And with live jazz, that will be tough to swallow.
Competition for Live Streaming VR Heats Up
Like much of the virtual reality space at the moment, things are incredibly fluid. Early in May, Live Nation and NextVR announced a partnership to live stream hundreds of concerts in VR this summer. Yes, hundreds. Live Nation handles over 25,000 events and NextVR has already made a name for itself live streaming sports events in virtual reality. They've raised over $30 million to improve broadcast VR and started with Coldplay's Ghost Stories concert in VR back in 2014.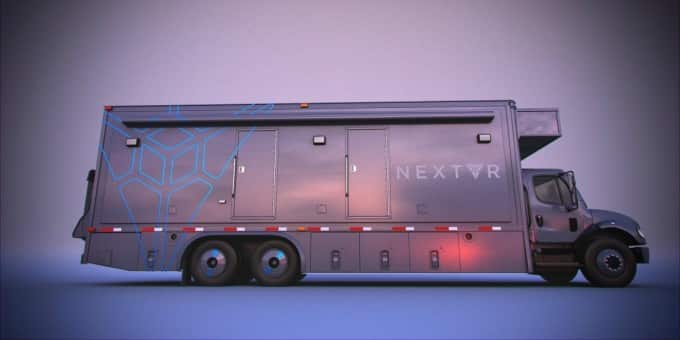 Rivet will face serious competition as major players in the music industry get involved. If we've learned one thing this year, everyone wants a piece of the VR landscape. Whoever does better data compression for live streaming VR may have the upper hand – though as we know from decades past, the best technology doesn't always win.
The Future of Music
So what do these developments mean for the future of live performance? It would be a stretch to argue that the live event will disappear. Even Brad Allen, executive chairman of NextVR, told CBC,
Nothing replaces being there in person. I mean, whether it's sports or music, the camaraderie, the energy in the crowd, and all the rest of that. Nothing replaces live, in person, seeing your favourite artist on stage.
But that noted, both the Reggie Watts and Rivet's live streaming VR experiments are fascinating developments. Our experience of live entertainment will be profoundly affected as everyone will have the option of a front row seat. Or perhaps even better – a seat on the stage. You'll get an entirely new perspective – your own. Like all virtual reality experiences, it puts you in control, free of the dictatorship of the camera.
The other night, I got to spend a little time with Reggie. This summer, I'll actually spend a little time at the Blue Note. It may be virtual, but it's live. And I like the front row seats.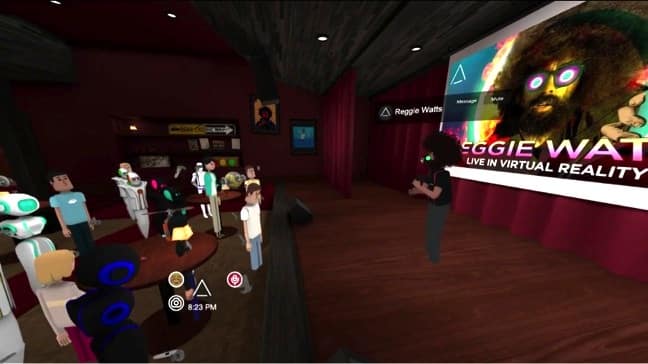 Emory Craig is a writer, speaker, and consultant specializing in virtual reality (VR) and artificial intelligence (AI) with a rich background in art, new media, and higher education. A sought-after speaker at international conferences, he shares his unique insights on innovation and collaborates with universities, nonprofits, businesses, and international organizations to develop transformative initiatives in XR, AI, and digital ethics. Passionate about harnessing the potential of cutting-edge technologies, he explores the ethical ramifications of blending the real with the virtual, sparking meaningful conversations about the future of human experience in an increasingly interconnected world.