Whatever you may think of the Swedish retailer, here's one IKEA VR experience you won't see. 14,000 IKEA employees are getting VR headsets for the holidays. Of course, with over 160,000 employees worldwide that's not quite ten percent. But it is still a remarkably innovative move in the retailing industry – which often doesn't see a lot of innovation these days (except online).
Don't worry though, the 14,000 employees are not getting Oculus Rifts or HTC Vives – the headsets coming for Christmas will be HamiltonBuhl VR glasses. But it's still an effective way of saying immersive tech matters.
As Fast Company notes,
While the press release it sent out was filled with niceties about how 'IKEA understands the world around us is changing' and how the gift 'represents new ways of viewing the world,' the fact is, [the] VR headsets . . . helps position Ikea as a forward-thinking company, an image it's been honing with an augmented reality app that lets people virtually see how their Ikea furniture will look in their home.
IKEA has a number of immersive technology initiatives underway – including their AR project – so this won't exactly mean a profound change at the world's largest furniture retailer. But one can assume that many of their employees will use the VR headsets, and maybe a few will have some new ideas on how IKEA can capitalize on virtual reality. It's a commitment to move forward and a recognition of the expertise in their workforce.
Is there a model here for educators? In the early days of the tech revolution, a number of schools gave students laptops. Maybe we should consider doing the same with immersive tech devices. We may actually see this by the end of next year – once decent standalone headsets are available.
IKEA VR Store
Of course, IKEA is doing much more in VR beside giving away some VR headsets. The main IKEA VR initiative is their own virtual reality store. It's a serious step up from the usual online shopping experience.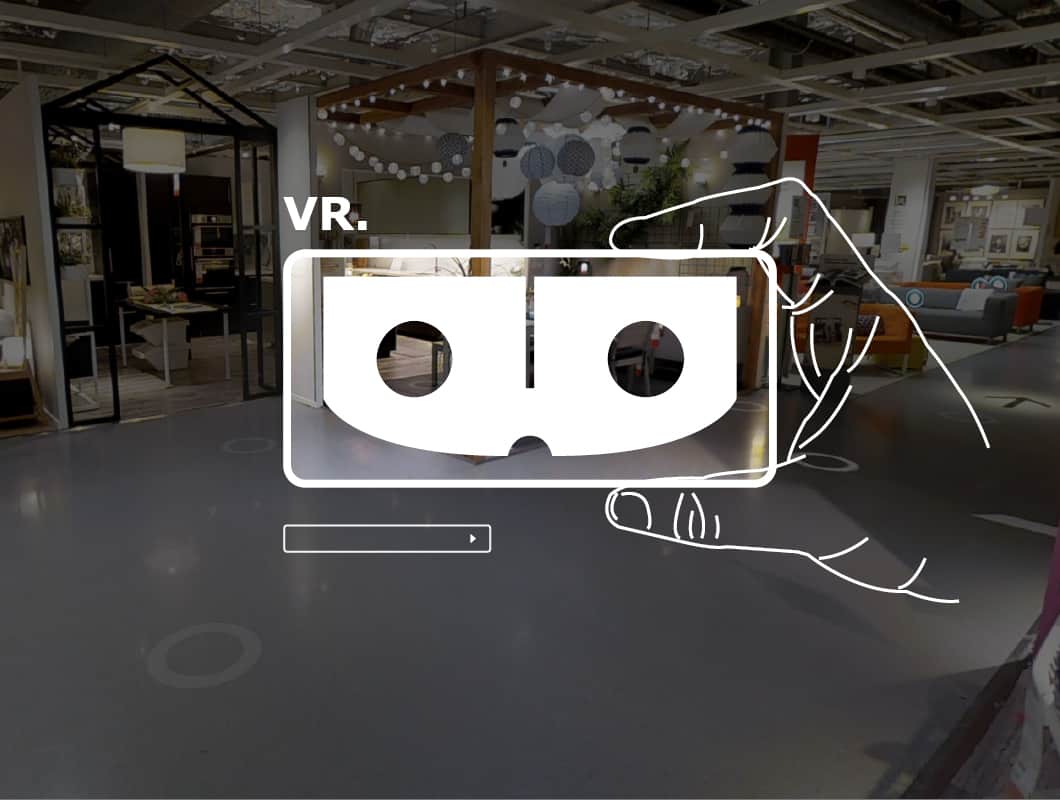 Even if you have absolutely no need of furniture, it's worth visiting just to see how they designed the environment. Using the Matterport VR platform, they've created an immersive space easily accessible from a variety of headsets. In fact, you can browse through it on your desktop.
Simply go to the IKEA VR Store and if you are using a mobile device, download the  Matterport VR for Android or IOS and you're on your way.  To view it on your desktop, click on the VR Store and then go to Begin your Journey Now link.
Here's a quick video of what IKEA VR can do – and of course, you can also do it in their physical stores:
Is the future of shopping in VR?
The use of virtual reality in retail shopping will be much more common in the coming year. An older form of doing business is dying off – we see it every day with the empty storefronts on Fifth Ave and other areas of NYC.
Lord and Taylor sells off it's glorious Italian Renaissance-style building to WeWork for $850 Million, Amazon takes over Whole Foods, people line up for the temporary Google pop-up stores, and thousands of VR headsets are distributed by IKEA.
It's a fascinating time where the only constant is change and immersive technologies will play a major role.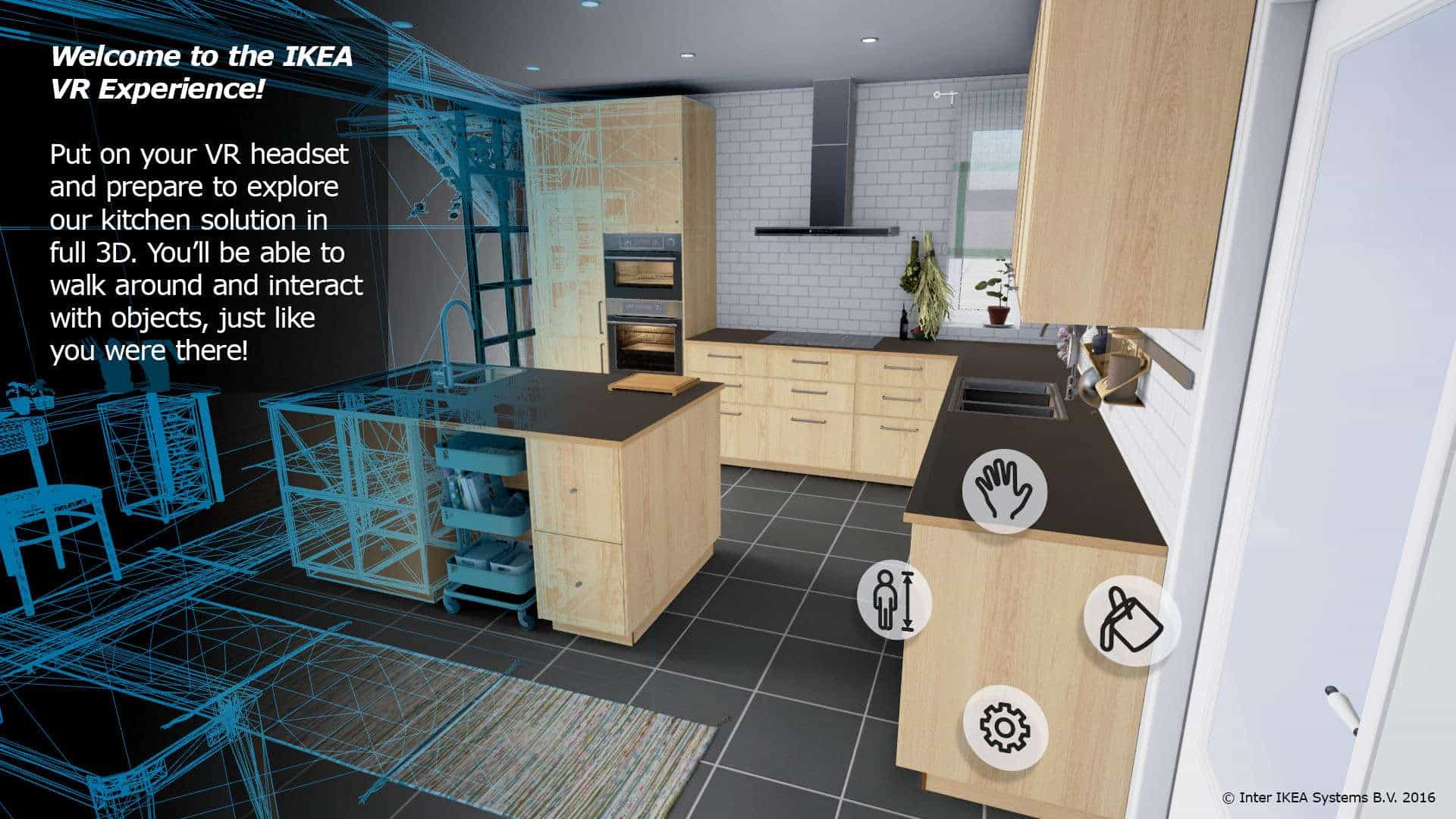 Emory Craig is a writer, speaker, and consultant specializing in virtual reality (VR) and artificial intelligence (AI) with a rich background in art, new media, and higher education. A sought-after speaker at international conferences, he shares his unique insights on innovation and collaborates with universities, nonprofits, businesses, and international organizations to develop transformative initiatives in XR, AI, and digital ethics. Passionate about harnessing the potential of cutting-edge technologies, he explores the ethical ramifications of blending the real with the virtual, sparking meaningful conversations about the future of human experience in an increasingly interconnected world.