Google's new VR tool, Tour Creator, will empower students as creators of Virtual Reality tours. It will let students create their own immersive experiences by shooting with a 360° camera and leveraging Google Street View.
Lack of content has been a major obstacle in the use of VR and immersive 360° images in education. But careful what you wish for – a tidal wave of student-generated content is headed our way.
Leveraging Google Maps and StreetView
If there was an underlying theme at this year's just-concluded I/O conference, it's that Google Maps is poised to expand dramatically. It's already deeply embedded in our lives – one of the most used features on our phones – and may now get AR capabilities and a creativity tool to expand StreetView content.
Building on Google Expeditions
The Tour Creator feature will also build upon the well-known Google Expeditions program which has shared millions of VR experiences. Even though it's mostly flown under the radar, it remains the most far-reaching implementation of immersive media in learning.
For thousands of kids around the world – including developing countries – these simple virtual reality tours have transported them to other cultures and world heritage sites.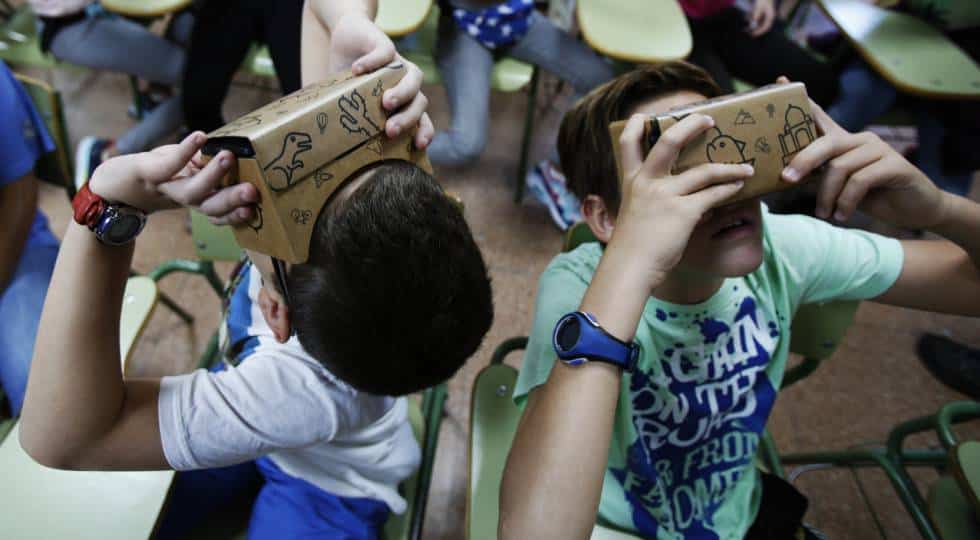 Expeditions never pretended to be high-end VR – it consists of straightforward 360° images viewed with Google's use-anywhere Cardboard device. The magic has been in the simplicity – and mobility – of the project.
If there's been one serious issue with the initiative, it's been the limited content. When Google began the project, VR and 360° cameras were expensive and difficult to use. Now there's a wide range available (we're fans of the Insta360 line of cameras) and a younger generation finds them easy to master.
The Tour Creator platform will blow up the limitations on content creation. Students and anyone will be able to tell their own stories through 360° images.
Virtual Reality Tours
Here's Google's video pitch on Tour Creator:
As TNW notes, the process is simple, the 360° photo parallel to using Google Cardboard.
Creating tours is as simple as combining elements from Google Street View with your own 360 photos, or picking elements out of Google's own 3D content library, Poly. Once done, storytellers can add their content to Poly for simple viewing in a browser or on a number of VR viewers, including Google Cardboard and Daydream. You can also embed the link into a website, allowing others to share the journey with you.
The future – students as creators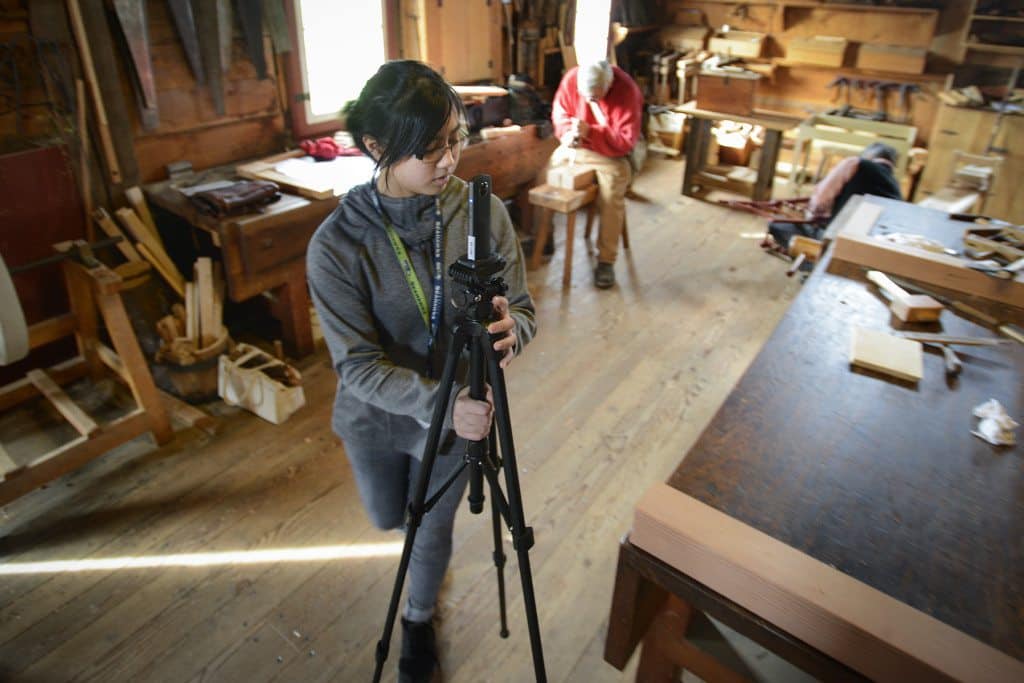 Opening up Google StreetView and eventually Expeditions to anyone with a camera brings a massive shift in content creation. Hosted on Google's Poly platform, content can be shared among teachers and schools. And students will play a central role in making it happen.
Down the road, this could evolve in fascinating ways. With massive content development, the issue won't be is there a 360° experience of a place, but is it the best one available. Search and hope will be replaced by search and evaluate.
If it becomes possible to edit the Virtual Reality tours of others, the world could become the basis of an immersive form of Wikipedia, a crowd-sourced collection of virtual experiences. The possibilities are endless.
We were beginning to think Google I/O came up a little short this year in VR developments. But think again. At first glance, Tour Creator is a simple feature. But in unleashing the creativity of students and others to create 360° experiences, it could be transformative.
Do you want immersive content? Time to put some 360° cameras in the hands of your students.
Emory Craig is a writer, speaker, and consultant specializing in virtual reality (VR) and artificial intelligence (AI) with a rich background in art, new media, and higher education. A sought-after speaker at international conferences, he shares his unique insights on innovation and collaborates with universities, nonprofits, businesses, and international organizations to develop transformative initiatives in XR, AI, and digital ethics. Passionate about harnessing the potential of cutting-edge technologies, he explores the ethical ramifications of blending the real with the virtual, sparking meaningful conversations about the future of human experience in an increasingly interconnected world.