Awavena is the most recent project of the Emmy® Award-winning artist and filmmaker Lynette Wallworth. You may recall that she and her partner Nicole Newnham was behind the remarkable VR experience, Collisions, at the 2016 Sundance Film Festival. That experience put you alongside the indigenous elder Nyarri Nyarri Morgan's and his first contact with Europeans which came through observing the Maralinga atomic tests in Australia.
Not an auspicious introduction to another culture.
Awavena takes a different approach but is equally moving, putting you at the intersection of technology, especially VR and aboriginal cultures. It's an incredible story about the first female shaman of the Yawanawá People.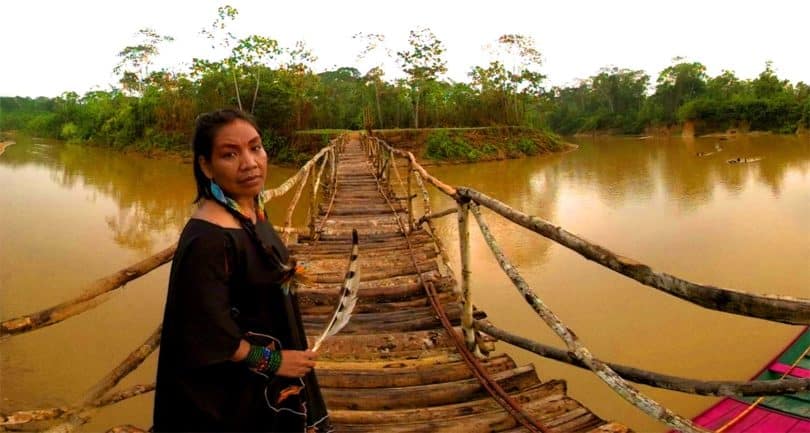 Here's the backstory, but watch the short trailer below. The VR experience will be available but no release date has been announced.
From VR Scout:
100-year-old Tata has experienced his fair share of difficulties throughout his time as Shaman of the Yawanawá people. Years of invasive missionaries and slavery by rubber trappers had nearly extinguished the Yawanawá culture, losing songs, art and history in the process.

Recognizing the diminishment of eons of ancient culture, Tata sought to secure the future of his people by reinforcing the roles of women within the community. He would start by selecting Hushahu as his apprentice and successor, making her the first female Shaman in Yawanawán history and introducing women to the Yawanawá spiritual ceremonies for the first time. The results have been extraordinary, with modern Yawanawá women now going on to become chiefs within their respective communities.

After viewing the VR film Collisions and recognizing the "spiritual compatibility" of VR & AR, Tashka Yawanawa, chief of the Yawanawá people, reached out to the projects director, Lynette Wallworth, to record a dying Tata's last message, as well as witness the effects of his important work.
Recorded using LIDAR data, the immersive project combines both VR and AR, putting you not just in another culture, but into their vision and experience of the world.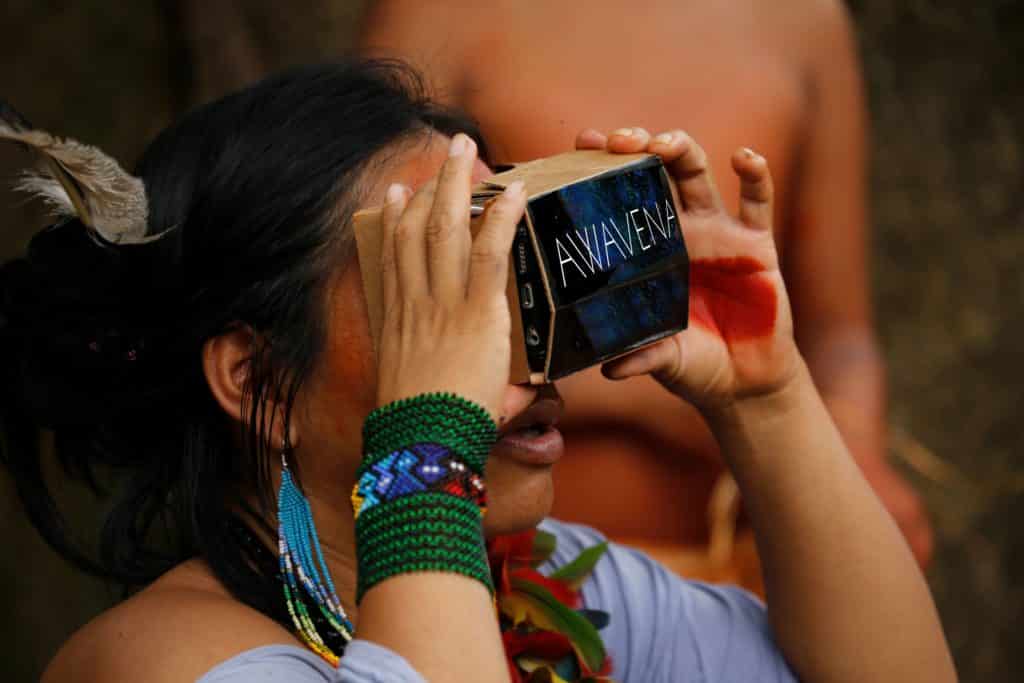 VR and Aboriginal Cultures
As Tashka Yawanawa said of Virtual Reality,
These glasses act like medicine, they carry you without your body to a place you have never been, colours and sounds are intensified, you meet the elders, you are given a message and then you return.
VR can convey these complex stories in ways where traditional narrative fails. These are stories that center on the essence of human experience. As Wallworth said,
I am, as always, simply a translator for a larger story, one of profound hope, that holds us all inside it.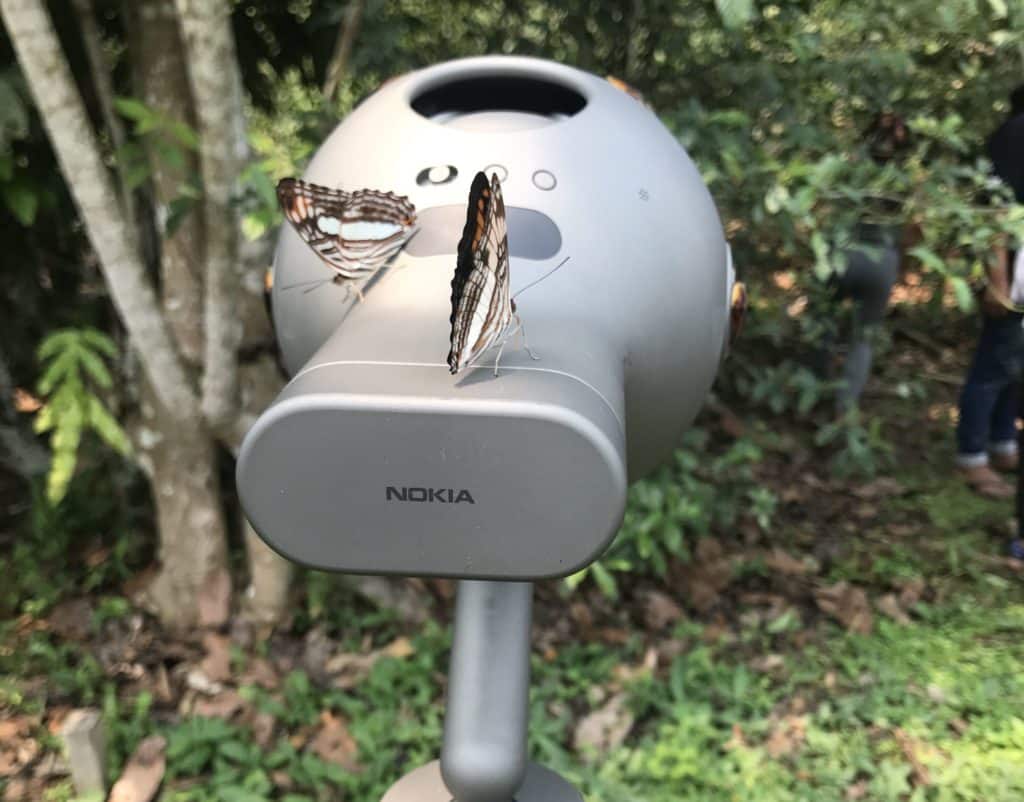 In sharing these technologies, Wallworth is at her best. Someday, one hopes that cultures like the Yawanawá People will have the tools and platforms to tell these stories on their own.
Emory Craig is a writer, speaker, and consultant specializing in virtual reality (VR) and artificial intelligence (AI) with a rich background in art, new media, and higher education. A sought-after speaker at international conferences, he shares his unique insights on innovation and collaborates with universities, nonprofits, businesses, and international organizations to develop transformative initiatives in XR, AI, and digital ethics. Passionate about harnessing the potential of cutting-edge technologies, he explores the ethical ramifications of blending the real with the virtual, sparking meaningful conversations about the future of human experience in an increasingly interconnected world.