If you follow augmented reality developments, you read the recent speculation over Apple's AR Glasses. The project's been canceled. No, it hasn't. Back and forth the tech media headlines scream.
The original rumor came from DigiTimes, which has a mixed record predicting Apple's moves. You can see the awkwardly translated article here. After the story spread through the tech media, other sites countered, with Cult of Mac noting,
In March, trusted Apple analyst Ming-Chi Kuo told Apple investors that the company's AR glasses are nearing the production stage and should be released in 2020. Pulling the plug on the project right now — when there isn't any serious competition yet in the AR glasses space — wouldn't make much sense. At worst, Apple could delay production for a bit.

Apple has been building out its ARKit platform over the last few years, and smart glasses seem like they would be a natural extension for that. Apple's AR glasses will supposedly be an iPhone accessory and act as a sort of secondary display. The iPhone will handle all of the processing, scene rendering, data connectivity and location services so Apple doesn't need to strap a computer to your face.
We've always thought Apple wouldn't release AR Glasses until 2020. Or maybe later. There was speculation that the company has been working on a combined VR/AR headset, though given Apple's penchant for elegance and simplicity, that seems unlikely.
Bottom line, no one (outside of Apple) has a clear idea of what's going on.
Apple's AR Glasses Will Arrive (Eventually)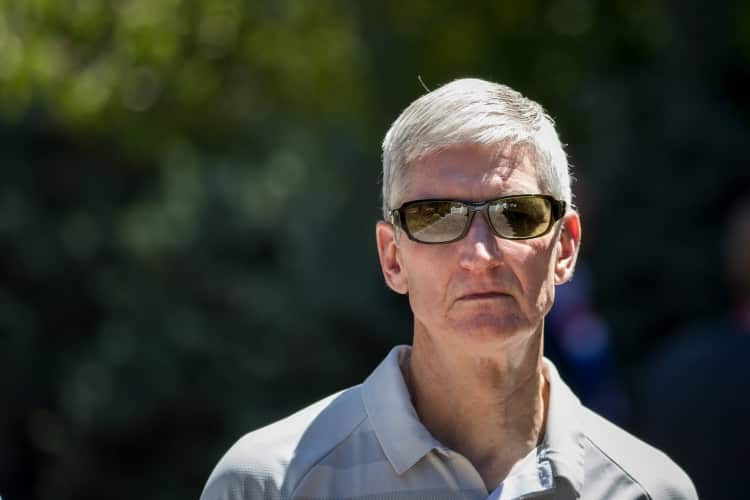 What we do know about Apple is that nothing will be released until it's done right. No bulky headset designs that try to pass themselves off as sunglasses are coming out of Cupertino. No Google Glass mini-monitor in the corner of your eye. And no device that simply replicates what you can do on your phone.
In other words, they have to be like a HoloLens 2 or Magic Leap One without the bulk or the staggering sticker price. That's a tall order given where the tech is these days.
Here's CNBC describing the Vuzix glasses at the Consumer Electronics Show (CES) earlier this year:
They're like sunglasses, but you can see a projection of information on the screen inside. There are all sorts of uses, from reading text messages to seeing an incoming call.
Sorry, but if that's all that AR Glasses can do, Apple isn't about to go down that road. It's worth returning to Tim Cook's interview with The Independent back in 2017.
But today I can tell you the technology itself doesn't exist to do that in a quality way. The display technology required, as well as putting enough stuff around your face – there's huge challenges with that.

The field of view, the quality of the display itself, it's not there yet.

Apple doesn't give a rat's ass about being first. We want to be the best, and give people a great experience. But now anything you would see on the market any time soon would not be something any of us would be satisfied with. Nor do I think the vast majority of people would be satisfied.
A Turning Point for AR
As many of us noted, this year's AWE conference marked a turning point for AR Glasses. Wearable AR devices were everywhere, in all shapes and sizes. Glasses from North, nReal and others actually looked like something people might wear. Apple is not going to walk away from the potential for augmented reality. That's especially true as AR increasingly integrates itself in the consumer market (sadly, education doesn't come first).
Our take on all the rumors? Apple may have shelved doing a standalone device for now. The tech remains too bulky. What we'll see is are pass-through glasses that work with the iPhone.
We'll chalk these rumors up to nothing more than a delay in Apple's AR Glasses. Ultimately, they are as inevitably as augmented reality itself.
Emory Craig is a writer, speaker, and consultant specializing in virtual reality (VR) and artificial intelligence (AI) with a rich background in art, new media, and higher education. A sought-after speaker at international conferences, he shares his unique insights on innovation and collaborates with universities, nonprofits, businesses, and international organizations to develop transformative initiatives in XR, AI, and digital ethics. Passionate about harnessing the potential of cutting-edge technologies, he explores the ethical ramifications of blending the real with the virtual, sparking meaningful conversations about the future of human experience in an increasingly interconnected world.