We were reminded today of the stunning work in the AR art exhibition, Mirages and Miracles through a tweet from WITHIN. The work by the digital artists Adrien M & Claire B will make you rethink the possibilities of creating art through augmented reality.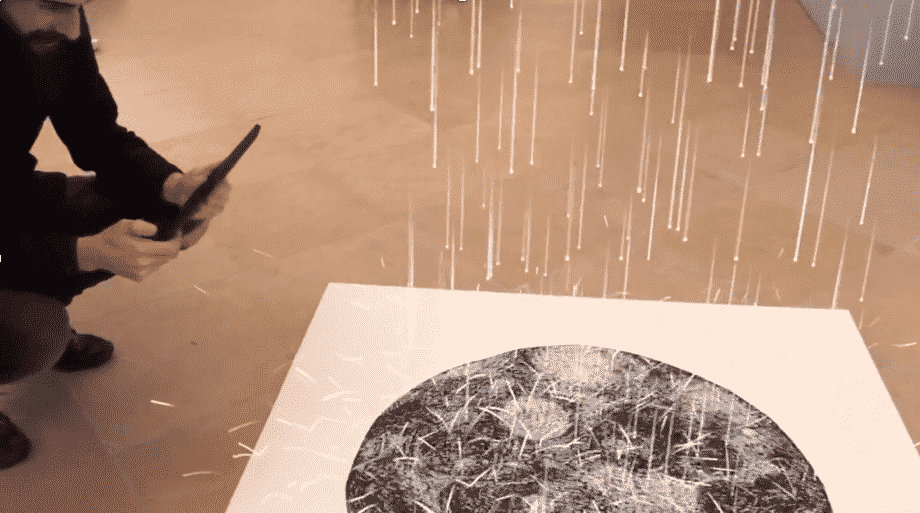 Here's a video for the exhibition which is a collection of small to large-scale pieces and installations that you view through a smartphone or tablet:
The show is now in the Netherlands at the Noordezon Performing Arts Festival in Groningen and moving this fall to the Théâtre ARLES in Arles, France.
A different AR art exhibition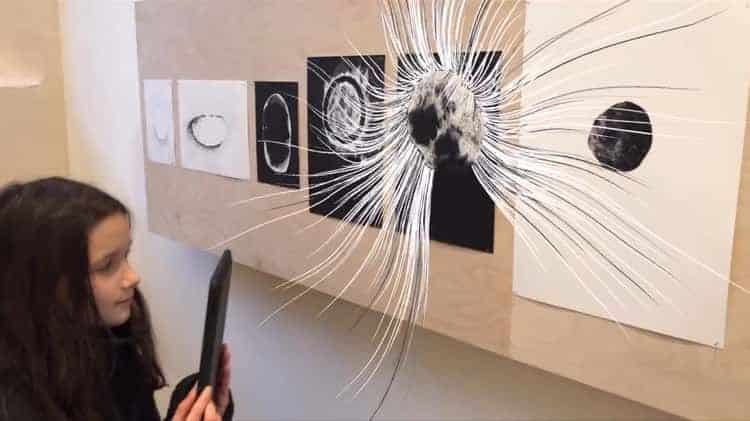 Mirages and Miracles takes a different approach from many other augmented reality art exhibitions where the technology simply enhances an existing work. As VRroom notes, the artists have been showing their performance work in large theater spaces but this time,
. . . they decided to transpose this experience and create a performance for a single spectator. Utilizing HTC VIVE headsets, iPads, the Pepper's Ghost trick, amongst other various illusion techniques, viewers experience the exhibition space and the visual magic trick embedded in each piece. The handheld devices sort of work like 3D glasses; when you look through their lenses static flat images come into motion. The hope is that this new format creates this, 'continuous feeling of an imaginary digital world tightly building upon our real world,' write the artists.
And indeed, it does. It's an AR art exhibition that feels personal, that's not about the technology, but about the experience itself.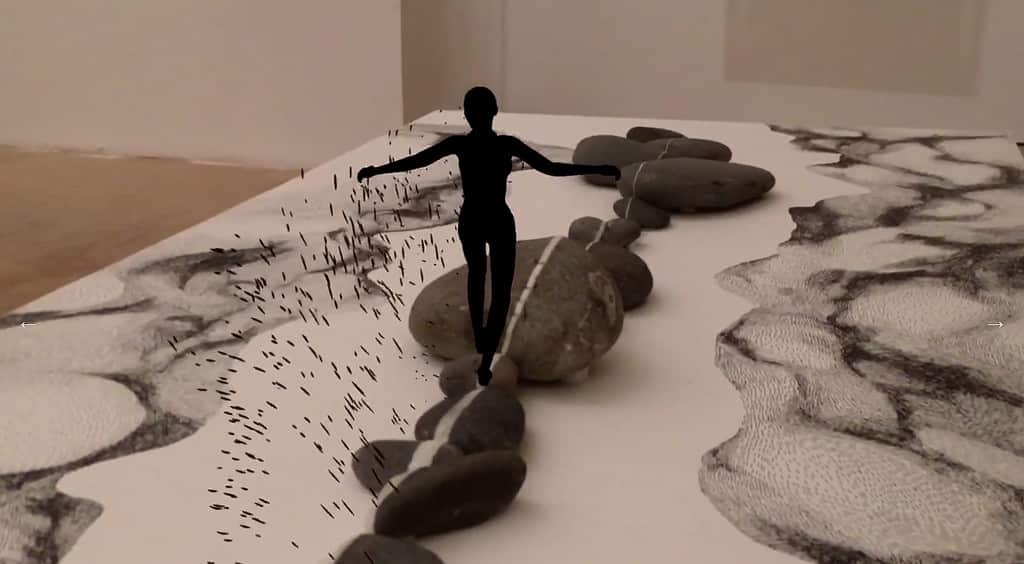 Adrien M & Claire B
Claire Bardainne & Adrien Moncot joined forces in 2011 with backgrounds in performance, theater, art, and technology. They describe their art as "mobile, handcrafted, short-lived, and responsive" and Mirages and Miracles embodies that vision as an AR art exhibition and installation.
The company currently has 30 associates and two performances and two exhibitions on international tours.
A new wave of creativity
There's a growing array of art exhibitions using augmented and virtual reality this year from the Seattle Art Museum's Double Exposure and the Museum of Contemporary Art in Chicago, I Was Raised on the Internet. And we're looking forward to the AR/VR David Bowie exhibit this fall.
It's time the art world embraced immersive technologies as platforms for creativity. The virtual world awaits.
Emory Craig is a writer, speaker, and VR consultant with extensive experience in art, new media, and higher education. He speaks at global conferences on innovation, education, and ethical technology in the future. He has published widely and worked with the US Agency for International Development, the United Nations, and the Organization for Economic Co-operation and Development (OECD). Living at the intersection of learning, games, and immersive storytelling, he is fascinated by AI-based avatars, digital twins, and the ethical implications of blurring the boundaries between the real and the virtual.