Rumors are surfacing that we will see new AR glasses from Snap. A pair of Augmented Reality glasses to follow-up their Spectacles glasses. Not much is known about the project but speculation is fueled by a couple of developments. A revealing patent surfaced last month with a diagram of glasses very different from Spectacles.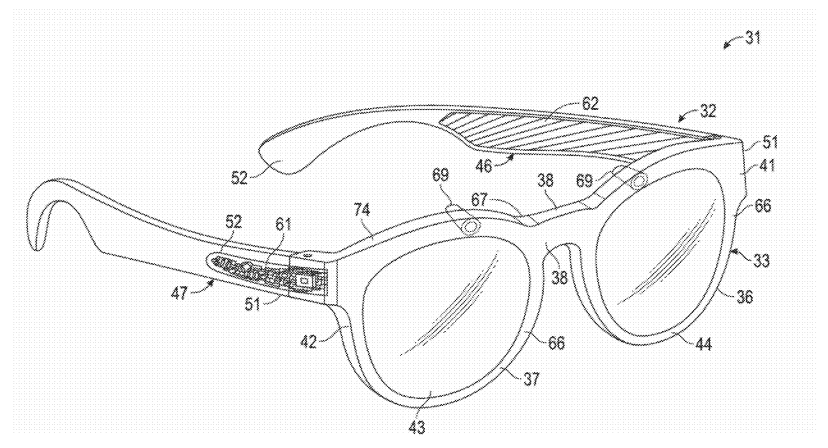 And as Wareable notes,
Last year, Snapchat also quietly acquired augmented reality startup Cimagine for what was reported to be around $30-40 million. The Israeli-based startup specialises in building an augmented reality platform that enables consumers to instantly visualise products they want to buy in their intended location.
TechCrunch adds:
The second-generation project is closely guarded inside the company — to the point that few of Snap's 1,800 staff are aware of the product's details or when it will ship, another source told TechCrunch. What we do understand, however, that the next version is billed as being "quite different" to the first gen glasses, although it isn't clear at this point exactly what that entails.

It seems increasingly likely that Spectacles II will ship with augmented reality features built in. A major clue came last month when a Snap patent application for AR glasses was discovered by Mashable. The filing, dated November 2015, details how Snap plans to use a dual-glass arrangement to sense a user's location and then beam digital content into the space around them.
Snap's Spectacles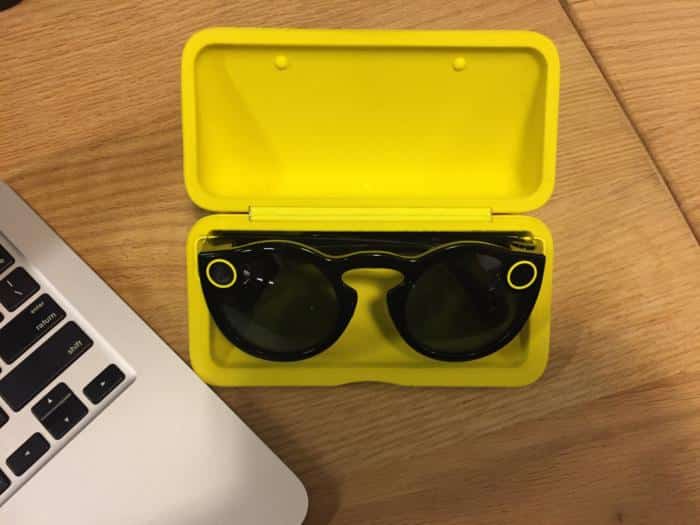 Snap's Spectacles were released in November 2016 and we waited in line to get two pairs from Snap's pop-up vending machine in NYC. They've always been a hit at our workshops and presentations (most recently at NMC 2017). You can now purchase them online though Snap is not disclosing how well they are selling.
New AR glasses from Snap
As much fun as Snap's Spectacles might be, they are not a full augmented reality device. They do one thing and do it well – Snap videos. With Facebook jumping into the AR space and new rumors of Magic Leap release "not that far away", Snap needs to move fast. AR glasses are coming later this year which could leave Spectacles on the sidelines.
Snap got a lot right with Spectacles. Their ease of use, charging case, and easy pairing with your Smartphone made them a low-frustration device. Their user base is young and not tolerant of difficult to use technology. If they can do this with full featured augmented reality glasses, we have a lot to look forward to.
Emory Craig is a writer, speaker, and VR consultant with extensive experience in art, new media, and higher education. He speaks at global conferences on innovation, education, and ethical technology in the future. He has published widely and worked with the US Agency for International Development, the United Nations, and the Organization for Economic Co-operation and Development (OECD). Living at the intersection of learning, games, and immersive storytelling, he is fascinated by AI-based avatars, digital twins, and the ethical implications of blurring the boundaries between the real and the virtual.