AR VR news coming out of Europe's IFA 2017 conference? Looks like CES 2018 in Las Vegas has a competitor. A few years back IFA was basically a home appliance show. But appliances lead to connected devices, smart homes and next thing you know, vendors are pushing their virtual and augmented reality hardware.
In keeping with any large tech exposition, IFA 2017 had its share of eyebrow raising devices. Haier unveiled a new five-door refrigerator and Bosch delivered on its Star Trek like X-Spect. The latter can scan both your clothes and your food – and send instructions to the appropriate household appliance. Sounds cool. And sounds like a hacker's dream come true.
Back to the AR VR News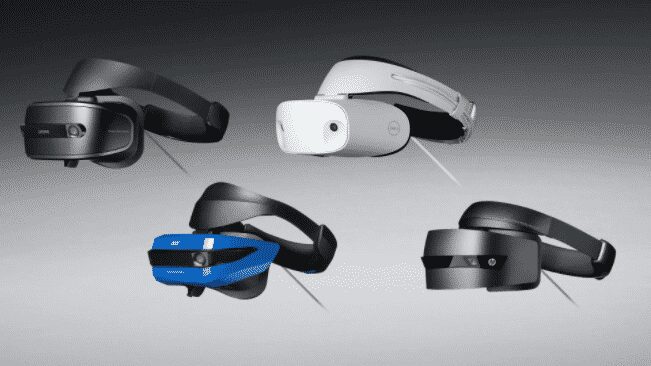 On the AR VR news front, Microsoft is continuing to push its upcoming Mixed Reality headsets. Some reviewers loved the Acer model (one of five coming out on Redmond's platform) but Scott Stein at CNet wasn't impressed.
Microsoft's reliance on cameras instead of sensors in the HMD make it easier to set up but can result in tracking difficulties.
What concerned me more was the tracking. My demo was in a dim room, which Microsoft assured me wasn't necessarily to use Windows Mixed Reality. I'm not entirely convinced. The tracking cameras are sensitive to brighter light, and direct light could throw them off. As I ducked and moved around in Superhot, I sometimes found hiccups. Space Pirate Trainer worked well, though. Arizona Sunshine was a bigger test for the tracking range of the controllers, which were a mixed bag.
Still, Microsoft may have an edge in ease of use and the fact the most of the experiences will run off a standard PC.
With an easier plug-in one-cable setup and no extra sensors, it feels almost like the PC equivalent of a mobile VR headset. That could be a big plus for educators looking for simple setups in classrooms.
We'll withhold judgment for now especially with Lenovo's Mirage headsets on their way. The bigger question is whether or not VR headset sales will take off if people no longer have to wrestle with multiple cables and temperamental sensors.
Here's how Microsoft sees your AR VR future:
https://youtu.be/QK_fOFDHj0g
Acer's new 360° Camera
Acer also jumped in the 360° camera ring with its new Halo360 device. We're finally getting what we wanted all along – a 360° immersive camera that's also a phone (sort of). With its own 3″ display and LTE connectivity, there's no need to pair it with your smartphone. Relying on Snapdragon 625 mobile processor, the camera shoots ultra HD 4K-resolution video. The tech is moving toward easy-to-use cameras that will popularize 360° videos. Just don't expect to see Acer's model on the shelves before 2018.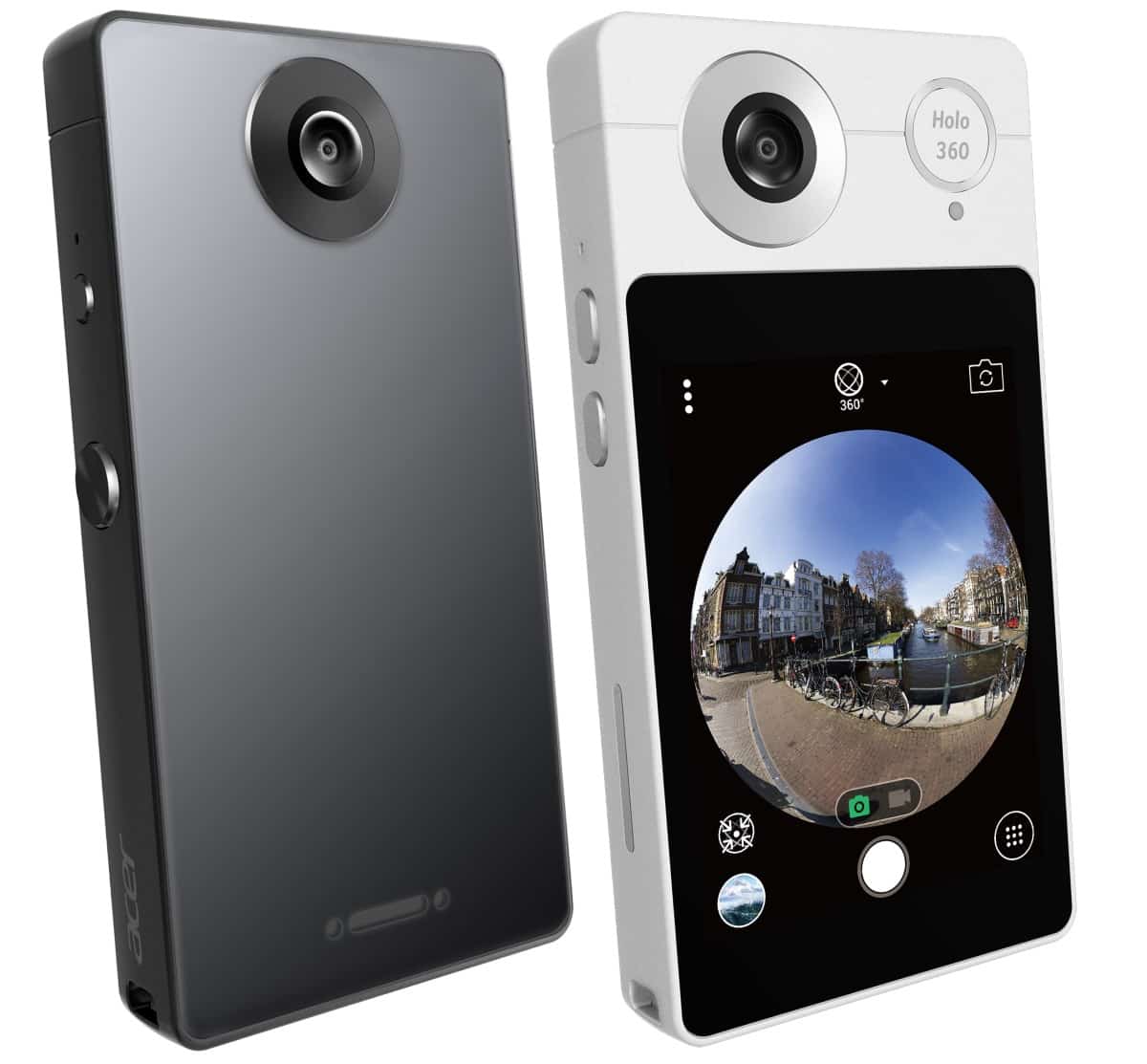 AR is waiting to happen
A French startup Uzer offered a smart trash can that will keep track of what you're consuming and help you sort your trash. It sounds like a great idea that will encourage recycling. That is until you realize you have to hold your hold phone with your trash. It makes sense in a pair of AR glasses – especially since it will generate a shopping list. But it still sounds like augmented reality waiting for the right headset.
Merge Cube AR
Finally, Merge VR showed off its interactive AR toy, the Merge Cube. it's a soft piece of foam that works with your Smartphone creates simple AR experiences.
This is definitely not on the level of Apple's ARKit as it targets the younger age set. But it's creative, especially with their latest video on how to video-capture your AR experiences.
Let the AR VR Wars begin
Matt Hanson at TechRadar summed up the VR developments at IFA 2017:
What I would love to see is this flood of new pretenders to the VR throne help drive competition, encourage innovation and lower prices of PC-based virtual reality.
The immersive tech field needs both innovation and lower cost. The AR VR news at IFA 2017 suggests both trends will arrive before the year is out.
Emory Craig is a writer, speaker, and consultant specializing in virtual reality (VR) and artificial intelligence (AI) with a rich background in art, new media, and higher education. A sought-after speaker at international conferences, he shares his unique insights on innovation and collaborates with universities, nonprofits, businesses, and international organizations to develop transformative initiatives in XR, AI, and digital ethics. Passionate about harnessing the potential of cutting-edge technologies, he explores the ethical ramifications of blending the real with the virtual, sparking meaningful conversations about the future of human experience in an increasingly interconnected world.