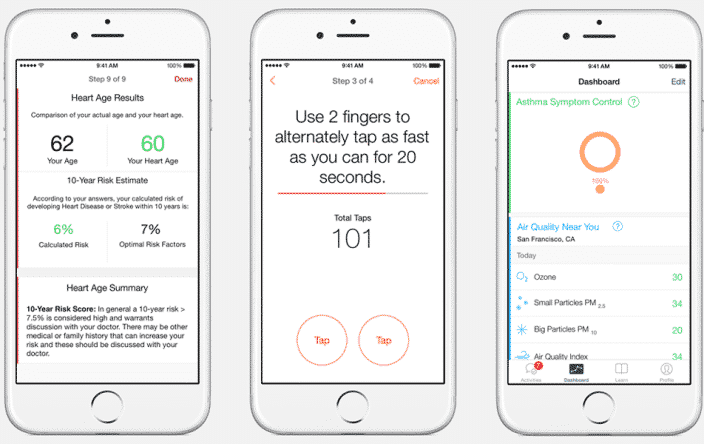 Apple's ResearchKit reveals the disruptive potential for the mobile devices and the Quantified Self. In just 24 hours, 11,000 iPhone owners signed up for a heart health study. As Alan Yeung, medical director of Stanford Cardiovascular Health said:
To get 10,000 people enrolled in a medical study normally, it would take a year and 50 medical centers around the country."
ResearchKit is ground-breaking, developing a crowdsourcing platform for medical research. And the data collected will be more accurate, unfiltered by the participants' own perceptions of what they do over the course of their daily activities.
Update: I also signed up since I already closely monitor my activities through HealthKit on my iPhone. While it takes a small amount of time each evening to answer a few additional questions about your daily activities, the My Heart App is user-friendly – and it's an easy way to make a small contribution to the study of heart disease.
Emory Craig is a writer, speaker, and consultant specializing in virtual reality (VR) and artificial intelligence (AI) with a rich background in art, new media, and higher education. A sought-after speaker at international conferences, he shares his unique insights on innovation and collaborates with universities, nonprofits, businesses, and international organizations to develop transformative initiatives in XR, AI, and digital ethics. Passionate about harnessing the potential of cutting-edge technologies, he explores the ethical ramifications of blending the real with the virtual, sparking meaningful conversations about the future of human experience in an increasingly interconnected world.