Augmented Reality and Voice Assistant platforms seem like a natural fit. So it comes as no surprise that Vuzix has announced AR Smart Glasses with Alexa integration. In terms of AR interfaces, it's an essential development.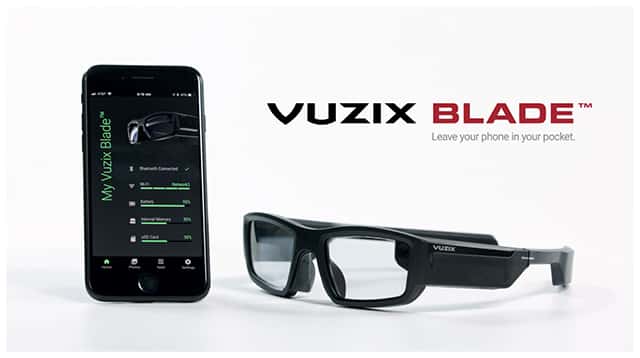 From Android Authority,
Talking with Bloomberg, Vuzix confirmed that its pair of AR glasses will be the first with Amazon's Alexa voice assistant integration. In an interview with the outlet, Vuzix CEO Paul Travers said you can issue voice commands to Alexa and have information displayed on your field of view, so long as you have an Amazon account.

. . . Travers said his company hopes to ship the AR glasses sometime during the second quarter of 2018 for around $1,000. The CEO acknowledges that is a significant amount of money to drop on smart glasses and says the goal is to bring the price down to $500 by 2019.
Soon we will be talking to our eyewear instead of the glowing orbs sitting on our coffee tables and kitchen counters. But we'll adjust to the change in social behavior just as we have with Smartphones, which completely reshaped the meaning of someone who appears to be talking to themselves.
Of course, the privacy concerns are another story. Social and commercial platforms like Facebook and Amazon continue their steady annexation of our consciousness. See Tim Wu's latest work, The Attention Merchants: The Epic Scramble to Get Inside Our Heads.
Will there be a push back? Will users come around to paying for services instead of selling their personal data for free access? AR Smart Glasses may give this question new impetus.
It's one thing to give away your data while looking at an external screen; perhaps another matter when the screen floats virtually in front of your eyes.
However that gets resolved, for AR smart glasses to succeed, we will need voice-activated interfaces. Our choices are limited here – either talk, tap or gesture. And there's little to tap on in eyewear frames and gestures are problematic while driving or on public transit.
Credit Vuzix for taking the plunge into a new area. More details next week at CES 2018 and at VR Focus.
Your move, Google.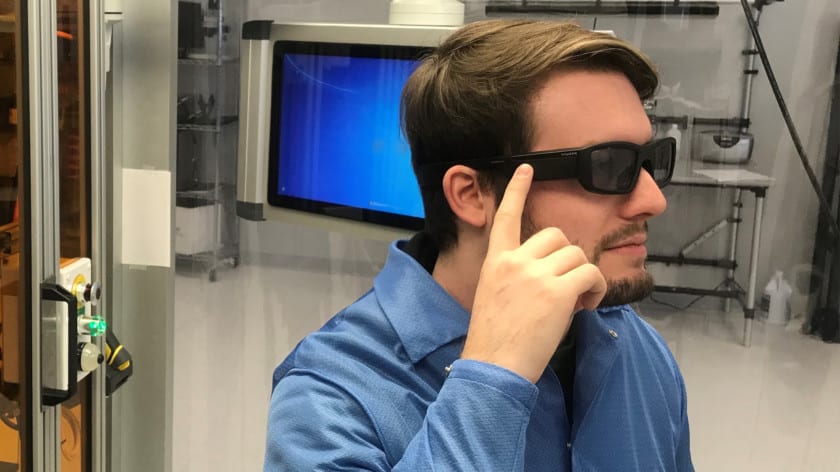 Emory Craig is a writer, speaker, and consultant specializing in virtual reality (VR) and artificial intelligence (AI) with a rich background in art, new media, and higher education. A sought-after speaker at international conferences, he shares his unique insights on innovation and collaborates with universities, nonprofits, businesses, and international organizations to develop transformative initiatives in XR, AI, and digital ethics. Passionate about harnessing the potential of cutting-edge technologies, he explores the ethical ramifications of blending the real with the virtual, sparking meaningful conversations about the future of human experience in an increasingly interconnected world.